Countdown to CES - DVD Copy Rules Loosening?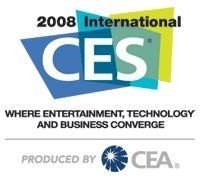 The countdown to CES continues!
A couple of things passed our desk which made us wonder what might be in store at this year's CES regarding DVD storage. From media servers to  hard disk storage devices, several manufacturers seem to be building up the systems that will facilitate copying your entire DVD collection to a hard drive. Now, now one is flat out telling you it can be legally done with the blessings of the MPAA, however several companies who previously went out of their way to ensure a DVD never touched a hard drive are loosening up.

The way this seems to be shaking down is simply through the use of third party software. For example, the system could support the storage and streaming of video - presumably "home movies". Once you open that door, third party software can typically take over and allow you to rip commercial DVDs as well.

The company that truly got our attention was Escient's new Vision Series which includes some  rather large storage systems. Now, unless we're gravely mistaken, it doesn't take terabytes of data to store most CD collections. With the ability to stream video content from room to room - a new development for the company according to the report - can this be the dawn of a new era of disc-less DVD playback? We'd like to hope so, but we won't know more until we speak with some of the folks at Escient and possibly get a unit in for review.

Perhaps Kaleidescape is no longer the only game in town?

The countdown has begun - are you ready?