Countdown to CES - Esoteric Audio at the Venetian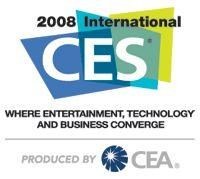 Welcome to the world of 2-channel audio
We wrap up this week with a Countdown to CES podcast that touches upon some of the most unique (and entertaining) products to be seen at the Consumer Electronics Show. Housed securely in suites within the Venetian Hotel lies the world of esoteric audio. You know, the place where you'll find speakers bigger than your car and amplifiers that could double, in a pinch, for arc welders.

Every time we think we've seen it all, the Venetian comes through and surprises us all. This year it's a trend towards glass speakers that has our interest piqued. Realize, of course, that many of the venders at the venetian do provide some true quality products, but you are just as likely to discover many instances of form over function that will send your mind (and your ears) spinning.

We look forward to the Venetian exhibits each year. It truly is one of the more enjoyable parts of the CES experience.

The countdown has begun - are you ready?