soundcore Motion X600 Hi-Res, Spatial Sound Portable Speaker for $200?!?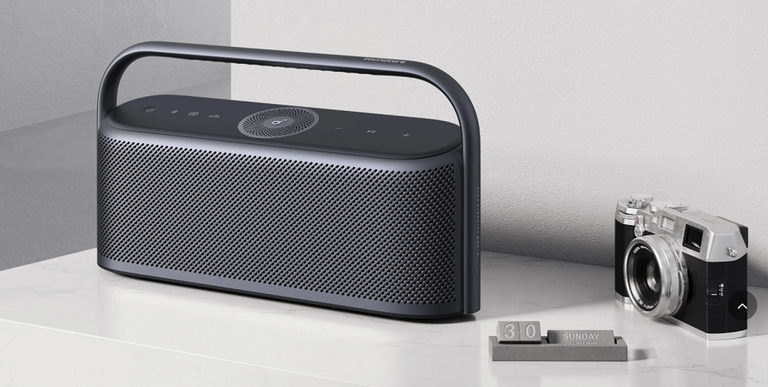 Soundcore Motion X600
Summary
Product Name:

Motion X600

Manufacturer:

Soundcore by Anker

Review Date:

August 01, 2023 00:30

MSRP: $199
First Impression:

Gotta Have It!
Executive Overview
We've covered several products from soundcore (an Anker company) such as their $150 Space Q45 Headphones and $150 Liberty 2 Pro IEMs, both with favorable results.  The Liberty 2 Pros even made our 2020 Product of the year list.  soundcore has been around since 2014 and has a reputation for quality portable products at affordable prices. soundcore's newest portable speaker for indoor and outdoor sound- the Motion X600 retails for only $199 and it comes armed with high-res and spatial audio playback.
$200 Soundcore X600 Portable Spatial Audio Speaker Review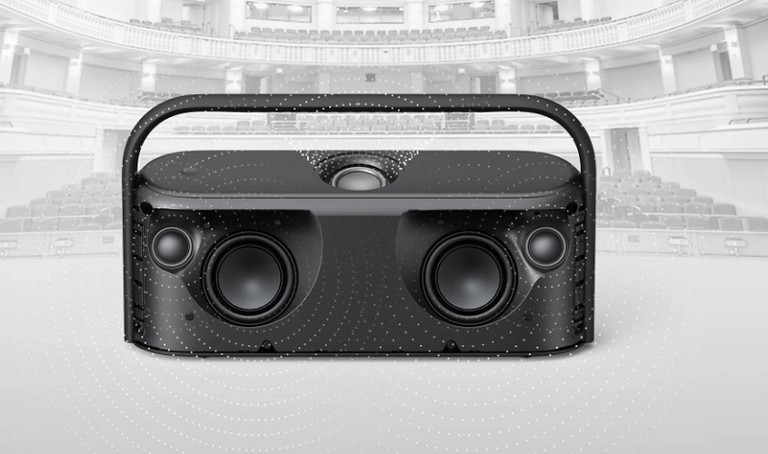 The unit comes packed with five drivers, including two woofers, two tweeters and one, full-range, upwards-firing driver in a unique speaker array for a such a diminutive container. soundcore says that by using their proprietary audio algorithm and DSP, they have created a wide (and tall) soundstage for listening to any type of music, whether at home or on the go. The Motion X600 is the brand's first speaker that accepts and decodes Hi-Res LDAC sources (albeit for Android only), which allows you to listen to your music in the highest resolution format. The unit also supports Spatial Audio which is especially great for spatial audio music fans.
With the leading streaming platforms now supporting high-fidelity and spatial audio, the Motion X600 with its beautiful design, is the most refined speaker soundcore has ever introduced
--Frank Zhu - General Manager, soundcore Speaker division
Surprisingly, the small portable speaker is powered by 3 separate amplifiers for a total of 50-watts.  20 watts for the left and right speakers each, and 10 watts for the up-firing speaker. The Motion X600 has a 9-band custom EQ via the soundcore app. I've used the soundcore app with other products from Anker and found it to be less than stellar, but they may have updated it for the new X600 release. The speaker does come with an impressive IPX7 waterproof rating, which means that it can be immersed three feet deep in water for thirty minutes!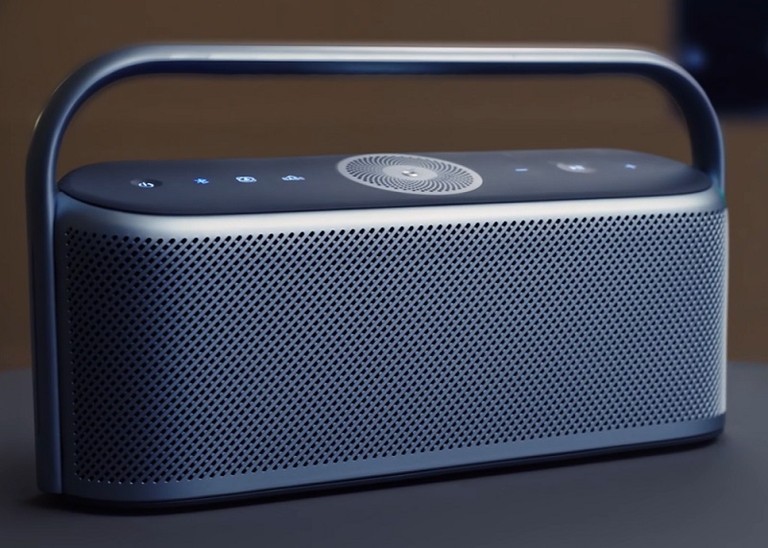 With a 6400 mAh internal battery soundcore says it has up to 12 hours of playtime at 50% volume. You can wirelessly pair two Motion X600 speakers together for an even wider stereo soundstage, but it looks like each individual unit will have stereo (and immersive audio) features in and of itself, but not to the other speaker.  The full retail price of $199 may be a bit high for the target audience at first glance, but with all the technology packed into this unit I think you're definitely getting your money's worth. Be sure to watch our embedded Youtube review of the soundcore X600 Spatial Audio Speaker.
The Motion X600 comes in three colors: Polar Gray, Aurora Green and Lunar Blue and is slated to be available for purchase on May 6 for $199.99 in the US, on Amazon.com and soundcore.com and is currently shipping on soundcore's website at: www.soundcore.com.
Unless otherwise indicated, this is a preview article for the featured product. A formal review may or may not follow in the future.