Arendal Sound 1723 Monitor THX Loudspeaker Review
Arendal Sound 1723 Monitor THX Loudspeaker Review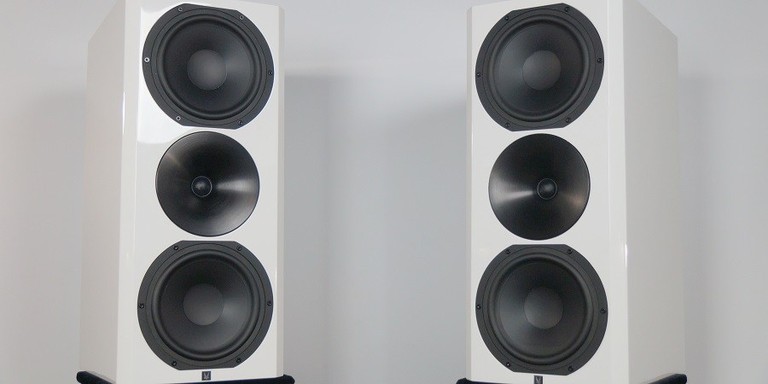 Arendal 1723 Monitor
Type: 2-way MTM speaker
Woofer: 8" x 2 long pulp fiber cones
Tweeter: Synthetic soft dome loaded in waveguide
Ports: 2 x 2"
Impedance: 4-ohm nominal
Recommended Amplifier Power: up to 400 Watts RMS @ 4 ohms
Sensitivity (2.83V/1m): 89dB
Frequency Response: sealed: 58Hz-20kHz+/-3dB, ported: 34Hz-20kHz+/-3dB
Crossover Frequency: 1500Hz
Connector Type: Five-way Binding Posts
Enclosure Material: HDF (High-Density Fiberboard)
Finish: White Gloss, Black Gloss, White Satin, Black Satin
Dimensions (H x W x D): 25" H x 10.8" W x 15.7" D
Weight: 58.5 lb (26.7 kg) each
Pros
Wide dynamic range
Neutral, accurate sound
Nicely controlled directivity
Unexpectedly good build quality for the cost
High-quality gloss finish
10-year warranty
Cons
Relatively large and heavy for stand-mount speakers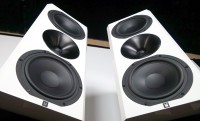 Over the past few years, Arendal Sound has been building a reputation as a loudspeaker manufacturer that makes high-performance but affordable home theater-centered speakers. They are a Norwegian company whose main market is Europe, but they ship worldwide, and they are set up to be easily purchased and shipped across the globe. They make THX-certified speakers that look nice enough to not be out of place in an upscale living room. Many of the speakers that have that level of performance married to that level of looks tend to cost a fortune. Arendal's loudspeakers are not the least expensive out there, but they are shockingly low-priced considering what they promise to bring to the table. But the keyword there is 'promise' - it all seems to be too good to be true. In today's review of Arendal's 1723 Monitors, we look at what the 'catch' is or if there is a 'catch.' Are they every bit as good as Arendal purports? Let's dig in to find out…
Packing and Appearance
Packing was good for the 1723 Monitors, but it needs to be since they all ship by parcel post from their warehouse in the Netherlands. They were packed in a sturdy cardboard box with edge protectors all around. They were sandwiched between two polyethylene pieces with another piece protecting the middle - a good idea for the shape of this speaker. Inside, the speaker was covered in a drawstring rayon sack to protect it against scuffing and moisture, a very elegant touch! Furthermore, they come shipped with cotton gloves to handle the speaker without leaving fingerprints on the finish. That is certainly going the extra mile and shows pride in their product.
Once uncovered, the 1723 Monitor is quite an attractive speaker of its type, that being a large stand-mount speaker. It had an unexpectedly fine gloss white finish over a front baffle with beveled edges and some sleek-looking drivers. The bass drivers had a clean, satiny luster, and the tweeter had a similarly silky sheen mounted in a brushed aluminum waveguide. There are included grilles that use magnetic adhesion, so there are no grille guides on the front baffle, which preserves a very clean look. The grilles have a light rounded shape so they look a bit nicer than just black fabric hung over a frame, although I think the speaker looks nicer without the grille. The rear-mounted binding post plate also had a brushed black aluminum finish with rhodium-plated binding posts and jumpers. Overall, it's big but very classy-looking. The 1723 Monitor also comes in a matte white, matte black, and a gloss black finish. Not having seen the other finishes in person, I have to think that the gloss white would look the nicest, but given the stylistic sensibilities seen here, I am sure they all look very nice.
Design Analysis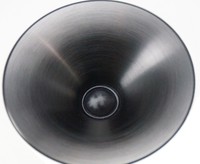 The 1723 Monitors are a two-way MTM design using 8" woofers and a waveguide-loaded dome tweeter. The overall design, as well as the THX-Ultra certification, suggests a stand-mount speaker with a relatively high dynamic range as well as controlled dispersion. Let's take a closer look at it to explain what it does to achieve its design goals, and let's start from the top of the frequency band, the tweeter. The tweeter is a 1.1" synthetic soft dome loaded into a circular aluminum waveguide. The waveguide should help control dispersion by constricting the lower end of the tweeter's band but also widening the high end. This is done so that the dispersion remains more consistent than what normally occurs for dome tweeters without a waveguide, which is a very wide dispersion at their lower end that ends up becoming narrow at the top of the tweeter's frequency range. Arendal's literature states that the tweeter uses a neodymium ring magnet, copper and aluminum shorting rings, ferrofluid cooling, as well as an aluminum heatsink and a damped rear chamber to mitigate resonances from backwave radiation. 
The two 8" woofers of the 1723 Monitors use long pulp fiber cones with an inverted dustcap and an nitrile-butyl rubber surround. Removing the driver from the cabinet, it looks to have a 1" diameter voice coil, a shielded motor, and venting done under the spider. Shielding can keep more of the magnetic flux within the motor assembly, but it isn't seen much anymore since it was mostly used to prevent stray magnetic fields from interfering with the picture of CRT screens. The motor is hidden behind the shielding, but the driver is fairly heavy and solid, so I would guess it has a pretty hefty magnet. Arendal's literature states that it uses an aluminum shorting ring, suspension optimized by FEA analysis, and copper-clad aluminum wiring for the voice coil. It looks like a capable driver, and two 8" cones have nearly the same surface area as a 12" cone, so the bass system of the 1723 Monitors should have a pretty serious dynamic range.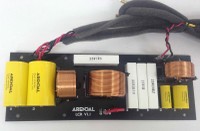 The tweeter crosses over to the woofer at 1.5kHz, which is a very sensible crossover frequency going to an 8" cone for preserving smooth directivity, so long as the waveguide shape is well-conceived. The crossover slopes are all fourth-order, which is quite steep and surprising for a loudspeaker of this price point. These are electric-acoustic slopes, so they combine with the natural roll-off of the driver and are not purely electric slopes, at least for the tweeter. Arendal specifies their crossovers to use heavy-gauge air-core inductors, polypropylene capacitors, high-power resistors, thick PCBs, and twisted-pair multi-strand wiring, and, from taking a look at the crossover circuit, it is no joke; these are some beefy capacitors, inductors, and resistors. The 1723 Monitors allow the user to bi-amp/bi-wire them, but I have to question the need for bi-amping in this instance, even for a speaker as beefy as these. However, with a specified 400-watt RMS power-handling ability, there is a better case for bi-amping ability with these than many other home audio loudspeakers. The binding posts are plated look like nickel plating but are actually plated in rhodium, which was chosen for its conductivity, corrosion resistance, and hardness.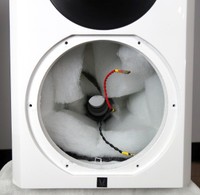 The enclosure has a very formidable construction that uses high-density fiberboard instead of medium-density fiberboard all around. I measured the front baffle at a 1" thickness and side panels to be ¾" thick. There is a window brace at the midsection of the cabinet. The cabinet is very generously stuffed with polyfill and the interior surfaces are lined with a soft, nearly gel-like substance that Arendal calls a "butyl-based differential mass damping layer" to dull internal pressure waves from resonating the cabinet. I thought that was going the extra mile, but Arendal also has the interior of the cabinet painted, although not with the gloss finish. The advantage to putting a layer of paint on the interior is that it is better protected against moisture affecting the wood of the cabinet. The 1723 Monitors do not come with feet attached, but they do come with some small adhesive rubber feet that the user can attach; I would recommend owners do so to preserve the finish on the bottom surface. Might as well keep it nice all over when you can. The grille uses magnetic adhesion but with very strong magnets, so it does not come off easily. The grilles need that strong adhesion since they use a perforated metal frame wrapped in black fabric. They really do protect the drivers from getting hit by foreign objects instead of just hiding the drivers with a sheet of fabric like most grilles. Arendal proudly boasts that there is very little plastic used in their speakers.
There are two 2" diameter ports mounted on the rear with 7" lengths. They are flared on both ends and come with port plugs for those who want to shut down port output. Killing port output will reduce bass headroom but it makes the phase response a lot more simple, and that can help the speakers integrate with subwoofers better. Another advantage of sealing ports would be for center channels where boundary gain can really boost bass output, and that excess bass can degrade speech intelligibility. However, unless you are getting excess bass from the speakers' placement, I would advise users to run the 1723 Monitors with the ports open.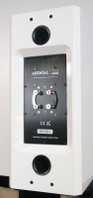 The 1723 Monitors boast THX Ultra certification which means, among other things, it can hit THX Reference levels in a 3,000 cubic feet room with a 12-foot distance from the speakers. THX Reference level loudness is 105dB peaks with low distortion, so it takes some real firepower to achieve that at a 12-foot distance in a 3,000 cubic foot room. But THX loudspeaker certification is more than just dynamic range; it assesses frequency response, dispersion characteristics, electrical behavior, and time-domain behavior too. In other words, it has to be an all-around good performer. What is more, the qualities that THX looks for aren't just to say whether a speaker is good or not but rather how well it will fit in the context of an overall THX system. What THX is looking for is predictable behavior so that the program content will sound very similar on any THX-certified system. THX is about ensuring that whatever the audience sees and hears is what the content creators intended. So if you have something that is stamped with THX certification, it is just one piece of a system that could faithfully reproduce the source material, if the chain of signal reproduction follows THX prescriptions from top to bottom.
...the 1723 Monitors are impeccably well-built for the price.
To summarize this design, the 1723 Monitors are impeccably well-built for the price. There are no visible shortcuts made for manufacturing cost savings. They weigh in at 58lbs. per speaker, which is what you would expect from most tower speakers, yet they are just MTM monitors. Users will need a sturdy speaker stand to hold these things; Arendal makes some speaker stands for them, but at $600+ each, you might as well buy the 1723 Tower speakers which are only $400 more after that. I was so impressed by the build quality of the 1723 Monitors, in fact, that after I had unboxed them, I went back to refer to the product page to double-check the pricing. How are these only $1,200 to $1,250 per speaker (including shipping)!? Not that those prices are cheap, but if I had taken a look around the speaker without knowing its cost, I would have guessed that they would go for around $2,500 each. There is a lot of speaker here for the money, at least in terms of build quality. However, speakers are principally meant for sound reproduction, not craftsmanship, so let's now give them a listen to see how all of these design attributes translate into sound...
Listening Sessions
In my 24' by 13' (approximately) listening room, I set up the speakers with a few feet of stand-off distances between the back wall and sidewall, and equal distance between speakers and listening position. I angled the speakers to have a slight toe-in toward the listening position. The listening distance from the speakers was about 9 feet. Amplification and processing were handled by a Pioneer Elite SC-55. No room correction equalization was used. No subwoofers were used unless otherwise noted.
Music Listening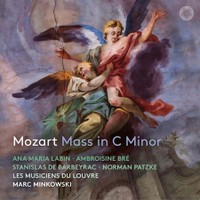 The best music for evaluating a sound system's tonality has always been orchestral on account of its dense spectral makeup due to the mixture of so many different instruments. Since the sound of orchestral instruments is so ingrained in so many people, it's easy to sense the tonal weighting of a reproduction of a performance. Toward this end, I found a sublime new recording of Mozart's Mass in C Minor on Qobuz from the Pentatone label. This recording was performed by Les Musiciens du Louvre which is a period-instrumental ensemble conducted by Marc Minkowski and attempts to stay close to what might have originally been heard in the 1783 premier of this composition. There also are four lead singers as well as a choir, so there is a great deal of vocal work here as well. The production of this recording is impeccable and was presented in a 96kHz/24-bit resolution.
From the first notes onward, the 1723 Monitors gave this mass a full and vivid sound, Lead vocals were crystal clear and anchored firmly around the soundstage center, and the choral and instrumentalists surrounded them for an expansive soundstage that seemed to stretch out beyond the speakers' placement. Instruments and voices had a natural tonality, and I did not detect any tonal imbalance. Bass extension seemed adequate for this recording, and bass drums had a weighty presence. When the lead vocalists sang and alternated with each other such as in track 8, 'llg. Jesu Christe,' their positions resided around the center but each singer had an audibly unique placement within the soundstage for precise imaging when called for. I noticed the same quality for solo instrumentalists. The dynamic range abilities of the 1723 Monitors, was, of course, more than adequate for this recording. 'Mass in C Minor' was exquisitely reproduced by these speakers, and surely any fan of classical music would be very happy with what they have to offer. It would be a mistake to think that these speakers are intended for movie content and are somehow less able with more delicate musical recordings such as this.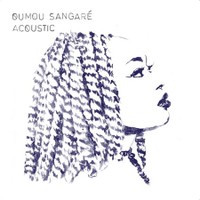 For something with a more singular emphasis on a human vocal, I found a marvelous recording by Oumou Sangare titled 'Acoustic,' an album of African Wassoulou music (which is a kind of folk music) that were composed and performed by the Malian Sangare, who sings lyrics in Bambara, one of the major languages of Mali. 'Acoustic' is a purely acoustic recording of the songs in her popular record 'Mogoya' which had many layers of studio production techniques for a slicker sound. 'Acoustic' is a very simple, stripped-down production in comparison: just Sangare and a few acoustic instruments, and her two backup singers. It gets a lot closer to her natural voice as well as the other instruments and singers with very little studio gloss. As a result, it sounds a bit rough but it does sound candid and direct. These are personal songs and the production gives them an intimacy that befits the subject matter. 
The first thing I noticed in 'Acoustic' is how richly textured the plucked strings sound. The detail in the instruments as well as Sangare's voice was meticulously rendered, like one would hope for in an 'unplugged' album like this. Given the design of these speakers, I decided to try an inward, 'time-intensity trading' type of toe-in (described here and also discussed in this Audioholics Livestream video) which should help sharpen the imaging at various points in the album. This is not to say that the imaging wasn't great before; in fact, it was very good with just a slight toe-in. However. The design suggested a more controlled directivity than most speakers, which should make it more eligible for a time-intensity trading positioning. The difference was intriguing. The soundstage narrowed considerably but the imaging became more precise, almost laser-like as aural positioning. Sangare as well as the instrumentation and her backup singers had pinpoint placement within the soundstage. I think the finer imaging and narrower soundstage suited an album of this nature better than the wider soundstage of a less extreme toe-in. The nice thing about speakers like this is they give you a choice in the width of the soundstage, as opposed to wide-directivity speakers that aren't nearly as affected by toe-in. 'Acoustic' sounded quite beautiful on the 1723 Monitors, even though the subject matter is supposedly sad (I wouldn't really know, not being a speaker of Bambara, although the songs did often have a melancholy about them). I am guessing not many people are looking at 1723 Monitors to listen to Wassoulou music, but music lovers who do end up with these speakers ought to give this album a listen.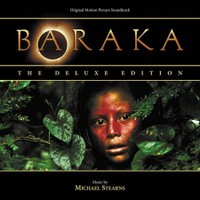 One powerful and diverse music recording is the soundtrack to 'Baraka,' the 1992 wordless documentary for Imax and Omnimax screens. The music is principally by synth wizard Micheal Stearns but features a plethora of tracks by other artists including Dead Can Dance's classic piece, 'The Host of Seraphim.' This music sounds big, and it was meant to sound big since the film was primarily intended for giant screen presentations. It is a globe-trotting movie and so is the music, with ethnic pieces from a variety of locales such as India, Nepal, the Andes, Thailand, and Japan. Hovering over all of the music from around the world is Stearns' epic synth soundscapes that tie everything together and gives it a monumental scope. This music benefits from loud volumes, so a pair of THX Ultra certified speakers should be able to realize the scale of this score, but let's see if the 1723 Monitors are up to the task.
The 1723 Monitors produced a tower-speaker-like range and authority.
With music as massive as the movie, I wanted to get an Imax-level sound experience, so I turned to a powerful amplifier that I had on hand–the Parasound JC 5, a high-end amp rated at 600-watt RMS for a 4-ohm load. The resulting sound was very impressive. I did notice that the lower bass was a bit thin, but I reasoned that THX speakers like these usually have a 12dB/octave roll-off at 80Hz for tightly controlled subwoofer integration, and that kind of roll-off would yield a fair amount of boundary gain, especially with rear-ported speakers such as these, so I scooted the speakers close to the backwall giving them only a few inches of space back there. That did the trick nicely, and now the bass sound was as if subwoofers were in use. The 1723 Monitors had no trouble with this immense sound. They produced a tower-speaker-like range and authority. These speakers paired with this amp with this album could conjure up what I think most people would think of if they were told to imagine a THX experience. The speakers were not bothered by these elevated loudness levels, and they had a true big-screen dynamic range. In normal use, I would probably still use subwoofers with them for a bit more extension and also for the greater control of the in-room frequency response that subs can provide, but for those who need standmount speakers with serious dynamic range down to bass frequencies, the 1723 Monitors are an excellent solution. 'Baraka' sounded fantastic with these speakers; this album is a musical voyage I had taken many times before but this was the finest presentation I have yet heard.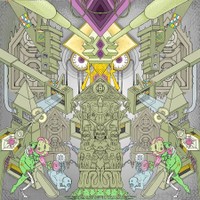 For something on the more raucous side of music, I found a great album by Machinecode called 'Every Ones & Nothings.' It's difficult to classify the electronic music on this album, but I would describe it as very experimental dubstep, although that still doesn't quite capture what is going on here. It is bass-heavy electronic music with a lot of atmospheric synths and bulky percussion rhythms. The sound isn't especially fast in tempo, but, from the first track onwards, it is so thick that it feels as heavy as a ton of bricks. It should function as a good album with which to stress the 1723 Monitors. With all of the bass in 'Every Ones & Nothings,' it would also be a good album with which to get a sense of the bass response; could these speakers do justice to the copious bass in 'Every Ones & Nothings' or would a subwoofer be needed for the full effect? With a +/-3dB window of 34Hz, I would think that ought to be enough extension to capture the low-frequencies contained here, but a +/-3dB window doesn't really describe the bass capability of a speaker very well in practice. 'Every Ones & Nothings' is certainly practice, so let's see how the 1723 Monitors do... 
Firing up 'Every Ones & Nothings,' I was again impressed with the bass ability of these stand-mount speakers; if the 1723 Monitors were this powerful in bass frequencies, Arendal's tower version of this speaker with an extra two 8" bass drivers must be pretty phenomenal. At higher volumes, the 1723 Monitors showed no signs of compression or distortion. All of the percussion and lead synths sounded clean and uninhibited. Switching back and forth between using a subwoofer and running the 1723 Monitors full-range, the sub did add a more tactile effect to the bass, and I have to attribute that to simply having more headroom below 50Hz. However, these speakers did a laudable job in bass, easily enough to give this type of music a strong low-frequency foundation as well as adding a nice punch to the kick drums. They were so adept in low-frequencies that I had to double-check the mode I was using since there were times when I wasn't sure if I had left the subwoofers on or not. Again, to bring about this impactful bass sound, I did have to use boundary gain and move the speakers close to the back wall, but once that is done, the bass response was exceptional. Once again, I found that these are stand-mount speakers that can sound like tower speakers. 'Every Ones & Nothings' sounded sensational on the 1723 Monitors with or without subwoofers. If your jam is electronic music or pop music, these speakers can rock and can scale up to a high loudness level without breaking a sweat.
Movie Watching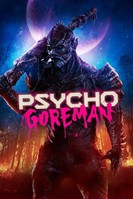 One recent release that I watched with the 1723 Monitors was called 'Psycho Goreman,' which is not a huge studio release but looked to have a fun and engaging sound mix. The plot of the movie concerns a couple of children who uncover an evil creature of enormous power, but they also capture the means to control the monster. All kinds of bloody mayhem ensue, much as one would expect from a film with its title. Naturally, a film with that plot is very effects-heavy, and it also features an eccentric music score from the group Blitz//Berlin that has orchestral pieces, retro-synthwave pieces, and 80's big-hair rock type music, so it looked like it would have a lively sound mix that would nicely exhibit a loudspeaker's dynamic range. With the system in 2-channel mode, I set the volume level at a high point and alternated between using the 1723s full-range and bringing in a subwoofer to get a sense of the difference.
'Psycho Goreman' ended up being a hoot, and the sound mix was a big part of it. The evil creature's voice was heavily processed to sound as demonic as possible, so it had a lot of emphasis on bass and sounded like an amped up version of Darth Vader. There were a variety of creatures throughout the movie, and they had wildly different voices, but they were all understandable, at least when speaking in English, so that is a good sign of how well the 1723 Monitors can reproduce dialogue clearly. The many effects sounds of the movie were unconstrained by the dynamic range of traditional sound systems and so were furiously belted out by the speakers for the kind of cinematic sound promised by THX Ultra certification. The orchestral elements of the music score sounded big, which gave the movie a more epic feel even though it was not a big-budget feature.
Switching between letting the speakers run full-range and handing the lower bass of the subwoofers, the 1723 Monitors were very capable on their own, but the addition of subwoofers did give a stronger foundation to the bass sounds. The supernaturally baritone voice of the creature had a more palpable presence when the subs were on, although the speakers alone did capture enough of the menace that they were quite competent in conveying the magnitude of power held by the creature. Similarly, the effects sounds had a bit more punch with the subs active. Nonetheless, 'Psycho Goreman' was a blast to watch and hear on the 1723 Monitors, and with speakers this capable, subwoofers are not essential for enjoying a movie like this.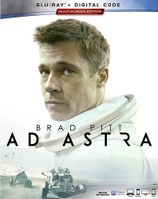 Another movie that I caught with the 1723 Monitors was the 2019 science fiction film 'Ad Astra.' Since it was a much more serious movie with a far larger budget than 'Psycho Goreman,' it should have a tamer and more polished sound mix. Nonetheless, the sound mix for 'Ad Astra' should be an interesting one as much of the movie takes place in outer space. For those who have not seen it yet like myself until now, the story centers around an astronaut who takes on a mission to the outer edges of our solar system to find out what happened to his father who mysteriously disappeared in a voyage to that region many years ago. As a modern major studio-produced film, the sound mix was sure to have the best sound engineering that money can buy, especially as it was natively mixed in Dolby Atmos, and it is complemented by an orchestral/electronic score from the highly-sought-after composer Max Richter. In other words, this movie should sound great - at least on a great sound system.
I watched 'Ad Astra' at a high loudness level and was surprised at how many action scenes it had. From the trailer, I assumed it would have been on the talkier side of science fiction, but it turned out to have its fair share of crisis moments and big effects scenes. It all sounded vibrant on the 1723 Monitors. The movie started out with a bang on the 'International Space Antenna' where the sound of action in space was vividly relayed through the physical transmission of energy through the spacesuits. The audience hears what the characters hear (except for the music), and in this sense, the movie stuck to a more realistic sound design. The effects noises were still very potent, and the sound mix had an array of scenes with a wide dynamic range. The intensity of the sound was brought to life by the 1723 Monitors, and I found this more realistic type of sound design to be more immersive than the typical, fantasy sound schemes that Hollywood usually resort to for these types of films. Of course, it helps to have a speaker that can scale with the dynamic range of the sound mix, and the 1723 Monitors were very capable in that regard. Replaying a handful of scenes with subwoofers in use, the subs did make a real contribution in some scenes with very deep bass like the rocket launches, but the 1723 Monitors managed to catch almost all but the deepest bass. As I mentioned before, the 1723 Monitors can reproduce deep bass, but they don't do so with the force of a deeply tuned subwoofer. However, what they manage is very respectable, especially for stand-mount speakers, and they don't need the addition of a subwoofer to make a large-scale movie into a powerful aural experience. 

Confused about what AV Gear to buy or how to set it up? Join our Exclusive Audioholics E-Book Membership Program!
Recent Forum Posts:
Eppie posts on July 24, 2021 17:10
shadyJ, post: 1495941, member: 20472
A 13" difference at 8' should be OK since it adds up to about an 8-degree angle. Ideally, you will want to stay within a 10-degree angle on the vertical axis.

Paradigms can have a flattish response but sometimes they can have a poor response, so I wouldn't assume anything with your present speakers. I certainly wouldn't take anyone's word for the response shape at AVS Forum.

However, as I said before, whatever you do, you should put an absorber on the right wall there. As it is, I would assume that the early reflections from the right wall shifts imaging to the right. Room correction can't really help that. It really has to be dealt with physically.

Thanks for the advice James. I've been planning to treat that wall for a while but life intervenes. I was looking at decorative diffusers/absorbers
https://www.gikacoustics.com/wp-content/uploads/2019/09/2-inch-Impression-Series-Acoustic-Foam-Square-larger-2.png
but I recall from our previous discussions that a 4" absorber would be best. GIK does art panels up to 4" in depth. Need that WAF as well.
I was going to demo a used KEF R11 for $3600 but then I would need another $2k for a matching centre. The Arendals offer a lot of value for the money and look great too.
shadyJ posts on July 24, 2021 16:25
Eppie, post: 1495916, member: 94526
So at 8' distance the tweeter height is not an issue and I can pretty much ignore the 13" difference? I suppose I should be within the listening window in either case.

Not dynamics so much but would like a flatter response. SoundStage does not have my 20 V5 but has the Studio 60 v5 NRC graphs. They say on AVS Forum that the Studios are fairly flat but it seems bright at times:

The Studio 20 V3 but I'm not sure how closely it matches the V5.


A 13" difference at 8' should be OK since it adds up to about an 8-degree angle. Ideally, you will want to stay within a 10-degree angle on the vertical axis.
Paradigms can have a flattish response but sometimes they can have a poor response, so I wouldn't assume anything with your present speakers. I certainly wouldn't take anyone's word for the response shape at AVS Forum.
However, as I said before, whatever you do, you should put an absorber on the right wall there. As it is, I would assume that the early reflections from the right wall shifts imaging to the right. Room correction can't really help that. It really has to be dealt with physically.
Trell posts on July 24, 2021 16:12
Eppie, post: 1495928, member: 94526
Thanks Trell. I bought the Paradigms new 10 years ago but I've been itching for a change. They are not end game speakers for me. Would make great surrounds though. I've played a lot with toe in and speaker distance the last several months and I'm ready to try something with a different sound signature. I was close to pulling the trigger last night but wanted to double-check on any potential issues.

After buying the Genelec monitors for my small office I really like their sound on various materials, much more than the sound in my living room of other speakers. That said, the comparison is not valid, though, as the desktop speakers are real close. I've to drag my small Genelecs into my living room to test them if I still like them in another context. Buying 8350A for surround is a big consumption buy for me.
Eppie posts on July 24, 2021 15:29
Trell, post: 1495920, member: 86916
You can also try pointing each speakers acoustical axis at your respective ear to test if that works better in your room along with some HF shelf filter to your taste.

Thanks Trell. I bought the Paradigms new 10 years ago but I've been itching for a change. They are not end game speakers for me. Would make great surrounds though. I've played a lot with toe in and speaker distance the last several months and I'm ready to try something with a different sound signature. I was close to pulling the trigger last night but wanted to double-check on any potential issues.
Trell posts on July 24, 2021 15:04
You can also try pointing each speakers acoustical axis at your respective ear to test if that works better in your room along with some HF shelf filter to your taste.
Post Reply