Top Ten Signs an Audio Cable Vendor is Selling You Snake Oil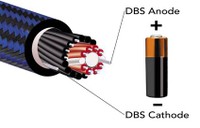 The markup on cables is extreme. There are some good companies out there, but there is also a lot of snake oil and scam artists. We give you the top ten list (plus some bonuses) of what to watch out for when shopping for AV cables.
this is a top 10 list of snake oil scams often seen with consumer audio speaker and interconnect cables. Audiophiles be warned.