Integra DRX-4.2 & DRX-4.3 Listening & Bench Tests, Conclusion
Integra DRX-4.2 & DRX-4.3 Listening & Bench Tests, Conclusion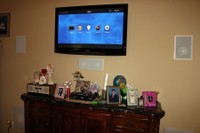 I connected the Integra DRX-4.3 to my in-wall 5.2 RBH Sound MC speaker system, which includes two SI-10 in-wall subs powered by their SA-500 500 watt Class D amplification.
Note: All of the speakers in this setup are 8-ohms nominal, which is what I recommend when using this receiver.
I conducted most of my listening tests using streaming services from my Amazon Firestick and FIOS cable box. I also did high-resolution music listening on Tidal through my Control4 EA-3 control system via digital toslink connection. The cables were all Bluejeans HDMI, and 10AWG speaker cable.
Tidal Music Listening Tests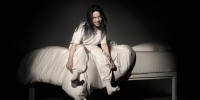 I honestly don't know how I lived without Tidal streaming services. It's such a great convenience to have in the home though a great control system like Control4. Their recent OS3 update now supports MQA audio for even better resolution if the content supports it.  I fell in love with the teen voice of Billie Eilish when I first heard her song "I Love You" that my daughter was playing on her laptop. Upmixing to Dolby Surround really proved a great immersive sound despite the fact that I wasn't using height channels in this configuration. I think the DSU is quite a nice upgrade for 2CH music listening in 5.1 over Dolby Prologic II (when center spread is enabled to preserve stereo imaging). Listening to "Bad Guy" got to flex my RBH subwoofer muscles while Billie's vocals came in loud and clear though all of my bass managed speakers. If you're gonna listen to music from this artist, you'd better have bass capable speakers or powered subs. She even warned about this on her Youtube channel. The Integra receiver handled my speaker system well during this listening session. I moved on to more seasoned musicians like George Benson and selected a few of his top tracks like "Turn Your Love Around" and "Naimi" and "The Ghetto." Man, could Benson play electric guitar and simultaneously sing like no other.  I loved just cranking his music and hearing him strum along to his vocals as if it were a duet. I gave the Integra DRX-4.3 amplifiers quite a pounding with these tracks and it happily played along without shutting off or causing audible distress.
Movie Watching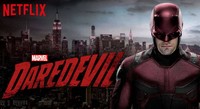 We literally watched the entire third season of Daredevil on Netflix with the DRX-4.3. Not only is this probably the best superhero show of all time thanks to its incredible character development, storylines, acting and fight choreography, but the sound is also mixed superbly. What a shame Disney pulled the plug on Netflix of this very popular show. The DRX-4.3 did a great job of filling our bedroom with an enveloping surround field and anchored action from the front soundstage. Every bone-crushing blow was felt and heard between Matt Murdock and Bullseye. I sat with my wife one night and binge-watched 4 episodes in the row until I looked up and noticed it was 5am in the morning. We found ourselves binge watching many of our favorite programs ever since I installed the Integra receiver. From Gotham to The Orville, it did not disappoint.
Integra DRX-4.3 Measurement & Analysis
All measurements were conducted using our Audio Precision APx585 8 Channel HDMI Audio Analyzer.  The Integra DRX-4.3 was defaulted to high impedance mode (8-ohms or more).
For more information about how we measure power amplifiers, please see:
Basic Amplifier Measurement Techniques

Integra DRX-4.2 Bench Test YouTube Report
Integra DRX-4.3 Preamplifier Measurements
The DRX-4.3 is capable of outputting 3.8Vrms unclipped from the multi-channel preamp outputs, which is more than sufficient output voltage to drive virtually any external amplification to clipping.
At 1Vrms output, the FFT of the DRX-4.3 was very good when driven with an analog input signal as indicated by the 2nd order harmonic being 104dB below the fundamental. This was about 5 dB worse when driven with an HDMI signal at the same output level however.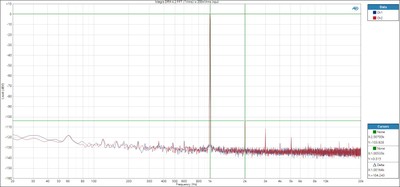 Integra DRX-4.2 Preamp Out FFT Distortion Analysis @ 1Vrms
Integra DRX-4.2 Frequency Response - Pure Direct
Direct mode produced a flat frequency response within the audio band 20Hz-20kHz with a CH-CH deviation of +-0.13dB. The -3dB point out was out to about 78kHz and I noticed some peculiar ringing above 50Khz that even the folks at Integra were puzzled by.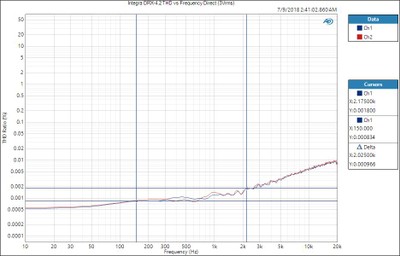 Integra DRX-4.3 THD vs Frequency Response - Pure Direct
The Integra DRX-4.3 has very low distortion via the analog outputs even when driven to 3Vrms it was less than .01% THD+N. This receiver has all of the right ingredients to be used as a dedicated pre/pro if you choose to add external amplification.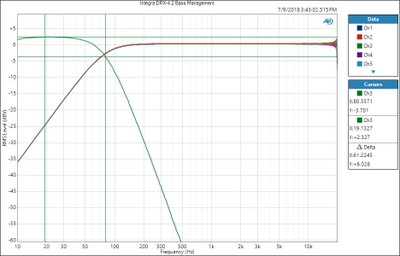 Integra DRX-4.3 Bass Management Frequency Response
Bass management was excellent on the Integra DRX-4.3 with perfect slopes and cutoff frequencies specified by THX certified products. I set the HPF and LPF's to 80Hz and measured the -6dB point of the LPF to be 80Hz with a 24 dB/oct slope and -3dB of the HPF to be 80Hz with a slope of 12 dB/oct. The only anomaly I found in speaker setup on the bench was the SBL and SBR were slightly out of phase with the other channels so I had to add 0.1ft distance to compensate for preouts and 0.4ft distance if DSP was engaged. I've never seen this behavior before in an AVR so I'm not really sure of the cause but it's a fairly minor point of concern.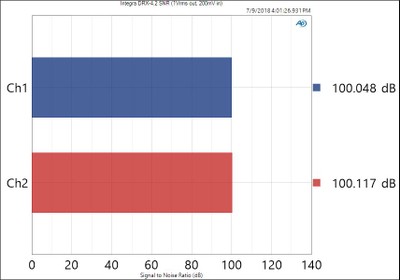 Integra DRX-4.3 Signal to Noise Ratio (1Vrms) - Pure Direct
The DRX-4.3 preamp output exhibited a very low noise floor (92dB unweighted, 100dB A-wt) with 200mVrms input drive and 1Vrms out. This is excellent.
Power Measurements
Using our Audio Precision APx585 8-channel HDMI analyzer, we conducted a full barrage of multi-channel amplifier tests on Integra DRX-4.3 per our Amplifier Measurement Protocol. We tested power using three methods all of which were taken at < 0.1% THD + N:
Continuous Full Power Bandwidth (CFP-BW) from 20Hz to 20Khz into 8 and 4-ohm loads (up to two-channels)
1kHz Power Sweep vs Distortion (1kHz PSweep) - popularized by the print magazines, this is an instantaneous power vs. distortion test at 1kHz. The problem with this test is it often masks slew-related and or frequency response problems some amplifiers exhibit at the frequency extremes, and thus inflates the measured power results. It does provide an instant gratification # for consumers to argue over on the forums so we are now incorporating this test to please the masses.
Dynamic PWR - 1kHz CEA-2006 Burst Method testing. This is a dynamic power measurement adopted from the car industry similar to IHF method only a bit more difficult for an amplifier and more representative of real musical content.
Keep in mind the handful of review publications still doing 3rd party measurements typically don't do continuous power measurements and they usually publish power measurements into clipping at 1% THD + N. Our measurements are very conservative as we use a dedicated 20A line with no Variac to regulate line voltage.  We constantly monitor the line to ensure it never drops more than 2Vrms from nominal, which in our case was 120Vrms. 
For more info on amplifier measurements, see:  The All Channels Driven (ACD) Test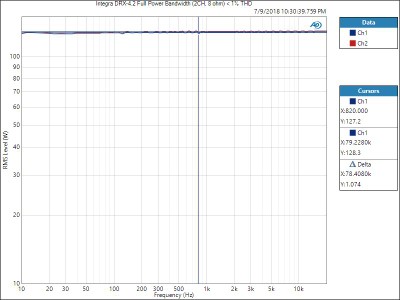 Integra DRX-4.3 CFP-BW (2CH) Power Test - 8 ohms
With two-channels driven, the 100 watt/ch rated DRX-4.3 delivered 128 watts/ch for full bandwidth 20Hz to 20kHz at < 1% THD into 8-ohms.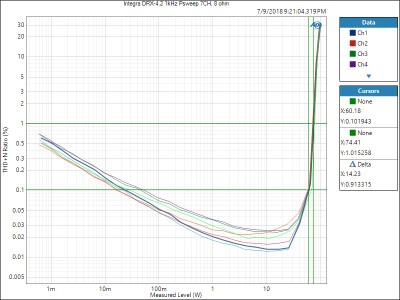 Integra DRX-4.3 1kHz ACD (7CH) Power Test - 8 ohms
The DRX-4.3 was able to output 74 watts/ch at 1% THD and 60 watts/ch at 0.1% THD with 7CH driven. This is pretty respectable for a moderately priced AV receiver.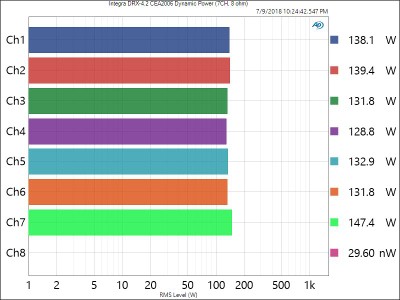 Integra DRX-4.3 Dynamic (7CH) Power Test - 8 ohms
Integra DRX-4.3 Dynamic (2CH) Power Test - 4 ohms
The DRX-4.3 performed well for CEA 2006 short dynamic burst tests by delivering 295 watts/ch with 2CH driven at 4 ohms, 1% and over 138 watts/ch with 7CH driven at 8 ohms, 1%.
| | | | | |
| --- | --- | --- | --- | --- |
| # of CH | Test Type | Power | Load | THD + N |
| 2 | CFP-BW | 128 watts | 8-ohms | 1% |
| 2 | CFP-BW | *175 watts | 4-ohms | 1% |
| 2 | 1kHz Psweep | 143 watts | 8-ohms | 1% |
| 2 | 1kHz Psweep | 118 watts | 8-ohms | 0.1% |
| 2 | 1kHz Psweep | 204 watts | 4-ohms | 1% |
| 2 | 1kHz Psweep | 156 watts | 4-ohms | 0.1% |
| 5 | 1kHz Psweep | 94 watts | 8-ohms | 1% |
| 5 | 1kHz Psweep | 74 watts | 8-ohms | 0.1% |
| 7 | 1kHz Psweep | *74 watts | 8-ohms | 1% |
| 7 | 1kHz Psweep | 60 watts | 8-ohms | 0.1% |
| 2 | Dynamic PWR | 197 watts | 8-ohms | 1% |
| 2 | Dynamic PWR | 295 watts | 4-ohms | 1% |
| 7 | Dynamic PWR | 131 watts | 8-ohms | 1% |
Integra DRX-4.3 Power Measurement Table
*The Integra DRX-4.3 had very touchy nanny circuits to protect it from overheating. I knew when I saw the big fan and smallish heatsink, this would be the case.  Although I was able to measure some impressive 4-ohm power figures, the DRX-4.3 was unable to sustain those figures for more than a few seconds without current limiting kicking in along with the very quiet fan. This would limit output voltage to 13Vrms or 40 watts/ch (4-ohms) and the only way to restore nominal operation was to unplug and power-cycle the receiver, after you let it cool down for a bit.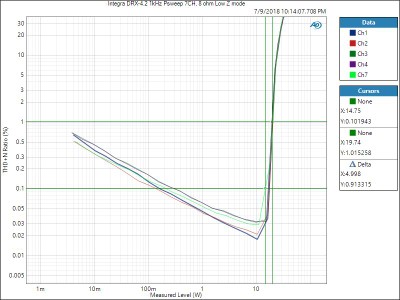 Integra DRX-4.3 1kHz ACD (2CH) Power Test – 4-Ohm Setting DON'T USE!
Whatever you do, do NOT set the impedance switch to 4-ohm or you limit power in a similar fashion ALL the time. In fact, in the 4-ohm setting the DRX-4.3 was only able to deliver about 26 watts/ch whether it was driving 2 or 7 channels.  Integra made this switch WAY too accessible which is unfortunate as I'm sure it will increase the chances of consumers setting it incorrectly thinking they will get more power when in fact they will get much less.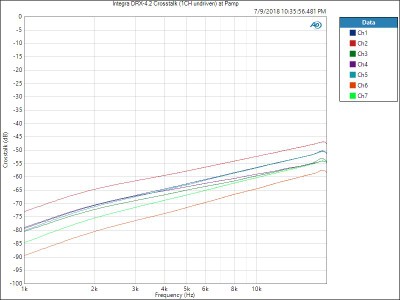 Integra DRX-4.3 CH-CH Crosstalk (1CH, Undriven)
With ACD except for the one under test, the DRX-4.3 provided > -45dB of CH-CH isolation at 20kHz on the worse channel. This was a decent measurement though I've measured better on competitor products. The stereo front/left right CH-CH crosstalk measured about 5dB better which is good stereo separation is most critical for the front channels in terms of audibility.
Conclusion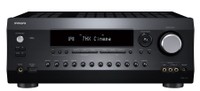 The Integra DRX-4.3 AV receiver has all of the processing power, streaming options and multi-zone features you'd expect for a receiver of this price class. The THX certification is partly responsible for its excellent bass management ,which is among the best that I've seen in Atmos receivers recently regardless of price. I enjoyed the THX Music mode upmixer for 2CH music sources as I often felt it was on par with the DSU and sometimes even a preferred listening option. The App gives you the ability to change DSP modes on the fly or set particular modes based on source type independently for each input which is really cool.
The weakest link to this product is its amplifier section having too many nanny controls to make it recommended to be used with 4-ohm loads. Luckily the DRX-4.3 has a superb preamp section ripe for using with external amplification in case you need more power or your main LCR's are 4-ohm rated. This cannot be said for ALL AVRs with pre-outs in this price class so it's worth noting.
I found the HDBaseT integration in the DRX-4.2 was virtually bulletproof in my testing. However, it does add significant cost to this product. The separate HDB-RX1 adds $400 making this an $1,800 package which is a lot to ask for a receiver of this class. If you don't need HDBaseT or other custom integrated features the Integra's offer, than I'd recommend considering one of the Onkyo or Pioneer models for around $1k that I mentioned earlier. However, both of these Integra models are good performers with solid preamp sections for future expansion. Their custom integrator options are noteworthy if those features are important to you. If you want an integrated HDBaseT system that works and has the bandwidth capable of the highest resolution currently offered, than the DRX-4.2 may just be the receiver you've been looking for so scoop one up before they're gone. I've certainly enjoyed the time I've spent with my review unit as it drives my 8-ohm RBH speaker system well and has all of the features I could ever hope to use in my application.
The Score Card
The scoring below is based on each piece of equipment doing the duty it is designed for. The numbers are weighed heavily with respect to the individual cost of each unit, thus giving a rating roughly equal to:
Performance × Price Factor/Value = Rating
Audioholics.com note: The ratings indicated below are based on subjective listening and objective testing of the product in question. The rating scale is based on performance/value ratio. If you notice better performing products in future reviews that have lower numbers in certain areas, be aware that the value factor is most likely the culprit. Other Audioholics reviewers may rate products solely based on performance, and each reviewer has his/her own system for ratings.
Audioholics Rating Scale
— Excellent
— Very Good
— Good
— Fair
— Poor
| Metric | Rating |
| --- | --- |
| Frequency Response Linearity | |
| SNR | |
| Measured Power (8-ohms) | |
| Measured Power (4-ohms) | |
| Bass Management | |
| Build Quality | |
| Ease of Setup | |
| Remote Control | |
| Performance | |
| Value | |
Confused about what AV Gear to buy or how to set it up? Join our Exclusive Audioholics E-Book Membership Program!
Recent Forum Posts:
STAVINC posts on September 24, 2019 16:51
Hi Gene….Wow I am so impressed by your site and forum strings. Wow.

Am reaching out to you in hopes of benefiting from your expertise and knowledge of "ancient" components.

So, am rebuilding a new theater in a new home we have moved into.

Am going with a new ultra short throw laser projector.
Will using existing Monster THX speaker set (5.1 temporarily made by Monster Cables Co)
Getting a new Integra 4.3 receiver as central hub/and power.

Million $ question: Still own an ADCOM 545 and ADCOM 535 power amps. Also have a NAD 2200 power amp.

1) My thought was to use the Integra as a receiver and amp for back speakers and then connect front L&R to the 545, and the center to the 535
Option 2) Use the NAD 2200 for front L&R and the 545 for center.

3) Use ONLY the Integra 4.3 as it is new and more updated technology ?

Last question. Have a same era ADCOM power filter unit. Would a new PANAMAX 5400 be so much better given its a $500 outlay?

Thanks in advance for your guidance and advice.
Dan
Phase 2 posts on August 05, 2019 13:44
HTfreak2004, post: 1330673, member: 81221
Oopsie
Bro..lolo you do realize Gene has found issues with AVR's from Yamaha, Onkyo and so on that the engineering department didn't even know about from those manufacturers. Talk about mid level up to flagship units. Gene posted up his fact's that he found. Please explain how is Gene bias? I've never met Gene in person, but the one thing I will say Gene will call a spade a spade not a spade or queen. Gene has manufacturers engineering department corresponding with him. You think they would do anything to jeopardize their brand name with someone that's bias? They way I look at it, they owe Gene for finding flaws with their units they didn't know about.
HTfreak2004 posts on August 05, 2019 06:55
Oopsie
gene posts on August 05, 2019 02:19
hk2000, post: 1330367, member: 55934
Dumb? I've been folowing AH for many years, You absolutely had biased reviews- I'll give you 3 examples of your review below:

Onkyo TX-SR383 7.2-Channel AV Receiver Inflates Power but Not Price
Onkyo specs:
All Channels: 155 W/Ch. (6 Ohms, 1 kHz, 10% THD, 1 Channel Driven)
80 W/Ch. (8 Ohms, 20 Hz–20 kHz, 0.08% THD, 2 Channels Driven, FTC)
Pioneer Elite VSX-LX103 7.2CH Atmos AV Receiver Inflates Power Not Price!

Marantz SR5012 / SR6012 4K UltraHD AV Receivers Preview

Gotta Have It!


Marantz specs:
6 ohm, 1 kHz, 10%, 1ch Drive200 W
6 ohm, 1 kHz. 0.7%, 2ch Drive140 W
8 ohm, 20 Hz - 20 kHz, 0.08%, 2ch Drive100 W

How is that any different from what Onkyo did?
Based on your first 2 titles, and you being unbiased of course, the Marantz one should read as follows:


Marantz SR5012 / SR6012 4K UltraHD AV Receivers

[Inflate power and price]!!!!!

Calling me dumb doesn't make you right.
Wow, that is a really dumb post. Glad my first impression was right. You can't even differentiate between a formal review and a preview article. I think you need to take a break from Audioholics forum for a bit. Enjoy the vacation.
HTfreak2004 posts on August 04, 2019 21:33
gene, post: 1329758, member: 4348
Umm interesting, if NOT stupid observation.
Awesome
Post Reply