Polk Reserve R700 Floorstanding Loudspeaker Review
Polk Reserve R700 Floorstanding Loudspeaker Review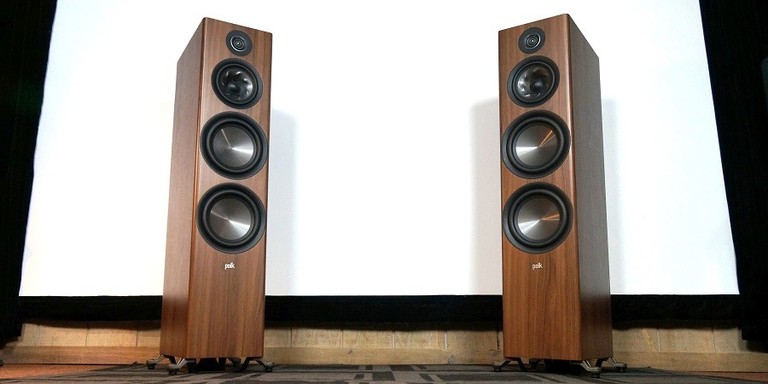 Polk Reserve R700
Product Name: Reserve R700 Floorstanding Speaker
Manufacturer: Polk Audio
Performance Rating:
Value Rating:
Review Date: December 20, 2021 00:10
MSRP: $ 2,200/pair
Frequency Response: 38Hz - 38kHz (-3dB) anechoic
Drivers:
Tweeter: 1" Pinnacle Ring Radiator
Midrange: 6.5" Turbine Cone
Woofer: Two 8" Polypropylene Cones
Sensitivity: 88 dB (2.83v/1M)
Box Alignment: Floor-firing Power Port with X-Port
Amplifier Output Compatibility: 8 ohms / 6 ohms / 4 ohms
Minimum Impedance: 3.6 ohms
Recommended Amplifier Power: 50 - 300W
Crossover:
Tweeter/Mid-range Crossover Frequency: 2,700Hz
Mid-Range/Mid-bass Crossover Frequency: 350Hz
Finish options: Black / Walnut
Weight: 79.1 lbs
Size: H 45" x W 12.6" x D 16.9"
Polk Audio Reserve Series Virtual Press Event
Pros
Highly accurate response
Wide dynamic range
Good off-axis response, on both horizontal and vertical planes
Decent low-frequency extension
Nice, tasteful looks
Cons
Wish there were bolder finish options available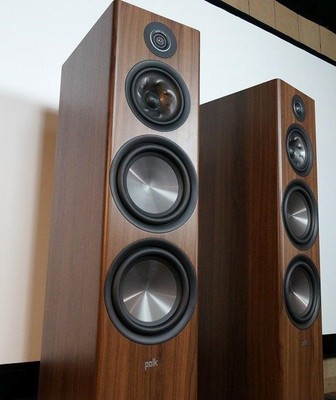 Polk knocked the ball out of the park with the Legend series which we thought were easily the best speakers that Polk had made to date. However, it wasn't all that surprising that we found them to be so good given they are one of the largest loudspeaker manufacturer's flagship product lines. With the resources, expertise, and experience that Polk has at their disposal, the Legend series had no excuse to not be really good. But how good of a speaker can Polk make at half the cost of the Legend series? Will it only be half as good, or will it be ninety percent as good? That is the question we will attempt to answer in our review of the Polk Reserve R700.
The Polk Reserve series is the replacement for the RTi series and is the second series down from the Legend line. The Reserves are more expensive than most of Polk's speaker lines, which are low cost, but they are quite a bit less expensive than the Legend series. The Reserve R700 looks to be the cost-conscious version of the Legend L600. They share a lot of design elements, but the L600 looks to be a bit more upscale. However, those upscale qualities take a toll on your wallet. How much sound performance does the Reserve R700 retain when shorn of the higher-priced niceties of the Legend series?
Appearance
At a glance, the Reserve R700s look like pretty typical floor-standing loudspeakers. Their overall shape and styling do not push the envelope in terms of industrial design. That is not to say they look bad at all; on the contrary, I think they look nice. But maybe the "Reserve" part of their name signifies how aesthetically reserved they are. It is only when you take a closer look at them where they do have some elements that set them apart from other loudspeakers in this class. Details like the turbine midrange cone or the ring radiator tweeter are slightly unusual as is the "power port" base design. On the whole, the styling is conservative but too simple to become stuffy or staid.
The enclosure can be had in a textured vinyl black or a walnut veneer. I received the walnut veneer, and I think this is the finish to get between the two available finishes. The walnut veneer looks quite nice. It is not a real wood veneer but rather a vinyl imitation. However, it is not at all obvious and quite a convincing imitation. The cabinet has rounded edges, which is a welcome touch to give it a sleeker and more inviting appearance. The magnetically attachable grilles really dull the appearance of the R700s. I think the exposed drivers give it a more interesting appearance but without turning it into any kind of eyesore since it already has sedate styling. The bass driver cones have a cool metallic sheen, and so do the midrange cone and tweeter to a lesser extent. The midrange has some nifty swirling fins in the cone that gives it a bit of flair, and the tweeter has a pointed pole piece that also lends a nice touch of visual detail. All of the drivers have trim rings that hide the screws, thereby giving the ungrilled appearance a bit more class. Overall, the Reserve R700s are so understated that they could fit unobtrusively into just about any interior decor. They are simply 'nice' without being particularly eye-catching or unattractive.
Polk Reserve R700 Tower Speaker Review Discussion

Design Overview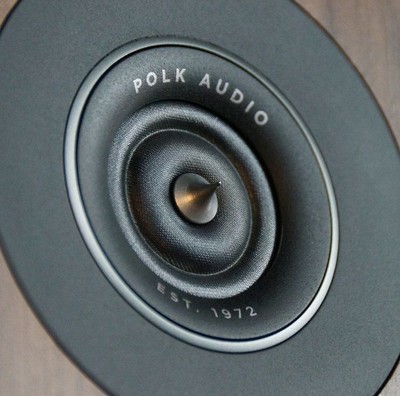 As mentioned, Polk's Reserve series draws a lot from their Legend Series, so we will be quoting our Legend review since they share very similar or the same components. To start with the obvious, the Reserve R700 is a three-way floor-standing speaker with a down-firing port. Getting into a more detailed discussion of the speaker, we will start at the top with the tweeter. It uses a 1" ring-radiator tweeter that Polk has relied on for some time on their higher-end loudspeakers. Ring-radiators are a bit different from standard dome tweeters. The way ring radiators work is that instead of having the voice coil former affixed to a dome as in traditional dome tweeters, the voice coil former is simply connected to two large soft ringed suspension pieces: an outer ring and an inner ring. The inner ring is connected to a stationary rod in the center that also holds that needle-looking phase plug. Whereas in normal dome tweeters, the acoustic radiating surface is the dome. In a ring radiator, the acoustic radiating surface is these two large suspension rings. Normally the suspension bits in drivers are used merely to hold an acoustic radiating surface in a manner where it only has one plane of travel, back and forth.
To quote from our Legend series review:
"One of the advantages of ring radiators is that 'break-up' modes are pushed out to much higher frequencies versus typical dome tweeters. 'Break-up' modes are where the radiating surface, whether that be a dome, cone, or plane, loses its shape from playing frequencies so high that it bends only part of the surface instead of the entire surface. It can really hurt the sound quality of any speaker where it is not controlled. Another advantage is that ring radiators can easily play to ultrasonic frequencies since the soft suspension piece being driven is usually much lighter than traditional dome materials."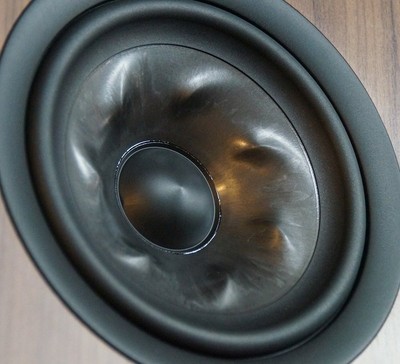 The tweeter has a copper cap that should help to drive down inductance, which will give it a wider bandwidth as well as less distortion. It also has a highly-damped rear cavity that will reduce resonances from backwave radiation.
With the midrange driver, Polk again uses a 6.5" turbine midrange similar to that found on the Legend speakers. Again, quoting from our Legend review that uses the same technology:
"The cone has a peculiar shape that Polk calls the 'Turbine Cone.' The cone shape has seven fin-type protrusions that form a vortex pattern hence the name 'turbine.' The shape and number of these fins are claimed to make the cone stiffer which can drive break up modes higher in frequency where they will be easier to filter out by the crossover circuit."
The fins are only part of the measures utilized by Polk to thwart cone break-up, and one other tactic they use is the material composition of the cone itself. Polk calls it the foam core polymer injection cone, and it is a very stiff foam with a dense exterior that sandwiches a light but rigid interior foam structure. It is lighter, stiffer, and better damped than more typical cone materials. The result of the turbine shape combined with the foam core cone are drivers that can play to relatively high frequencies before break-up artifacts start affecting the sound. That means that any cone misbehavior will be easily filtered out of audibility so that it does not intrude upon the tweeter's bandwidth.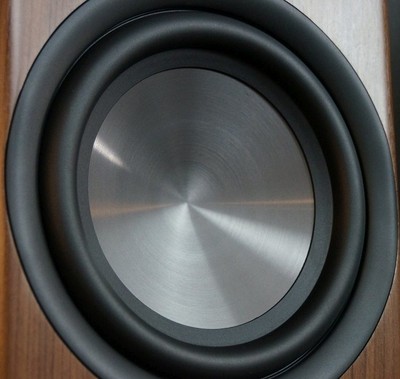 Getting into the bass drivers, the R700 uses two 8" polypropylene cones with some beefy half-roll surrounds that look like they could move plenty of air if given the opportunity. One interesting design detail about the bass drivers and midrange driver is that they use dual opposite-facing spiders so that any one-way bias in excursion by one spider is negated by the other spider. This should lower even-order harmonic distortions as well as do more to keep the voice coil aligned and restricted from lateral movements. The midrange and bass drivers also use shorting rings in order to reduce induction effects, which again broadens their bandwidth and reduces distortion.
The port on the R700 is quite interesting and shows some thought was put into pushing standard port design forward. Polk has always had their 'Power Port' technology which places a prong mounted on a base into the port opening that is supposed to reduce port turbulence by controlling the travel of air at the port's exit. For the Reserve R700, Polk has evolved this technology into 'Power Port 2.0.' In this iteration, instead of a prong at the port's exit, there is a tube that goes up into the port and is shaped into a set of closed-pipe absorbers that act as Eigentone Filters (an eigentone is an acoustic resonance caused by parallel boundaries). These filters are strategically located to reduce unwanted port resonance. Resonances above the port tuning frequency are usually unintended and can be high enough in level to affect the frequency response. Polk claims that the Eigentone Filters can reduce these higher resonances by as much as 14dB, which is a major reduction in audibility. 
The cabinet is robustly built with plenty of internal bracing and acoustic damping. The midrange driver gets its own sealed enclosure within the cabinet. The base is a solid metal piece that holds some conical feet and does a good job of giving the speakers a stable platform. The terminal cup has two sets of five-way binding posts, so the R700s can be bi-amped or bi-wired. These speakers could probably handle a bit more power than what a normal AV Receiver can produce, so users might be able to extract a few more dB out of them by bi-amplification. For the most part, these speakers should be adequately powered by a decent AVR. It's worth noting the R700s are IMAX Enhanced certified, which means they meet some threshold of performance, although, like THX certifications, the exact specifications are not known. However, so far the other speakers that have received IMAX Enhanced certification that we have covered have all had very good performance, so that does bode well for the Reserve R700 as well as IMAX Enhanced certification itself.   
With a 6.5" midrange driver and two 8" bass drivers, the overall design suggests a loudspeaker with a fairly wide dynamic range, and with design cues from the Legend series as well as IMAX Enhanced certification, they look like they would have a neutral tonality as well. Let's not see if all of this technology delivers on its promises with some real-world use…
Listening Sessions
In my 24' by 13' (approximately) listening room, I set up the speakers with a few feet of stand-off distances between the back wall and sidewall and equal distance between speakers and listening position. I angled the speakers to face the listening position. The listening distance from the speakers was about 8 feet. Amplification was handled by a Pioneer SC-55. No room correction equalization or subwoofers was used.
Music Listening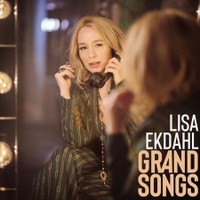 Starting off with something with a focus on a pristinely recorded vocal, I found a terrific album in Lisa Ekdahl's "Grand Songs," a collection of jazzy covers of diverse hits from such artists as Diana Ross, Bob Dylan, The Monkees, and Billie Eilish. The Swedish Ekdahl makes these songs her own with her playful and soft singing style. She is backed by some mellow jazz instrumentalists along with some lush orchestral elements and an occasional choir. This music is very easy on the ears yet is also superbly recorded and mixed to bring Ekdahl's delicate voice out to the front of an extensive instrumental accompaniment. I found this charming album on Qobuz steaming in hi-resolution and thought it would be great for evaluating the R700's ability to recreate a human voice.
The first thing I noticed about the R700s was how well-centered Ekdahl's voice in the soundstage. Her voice emitted from a point squarely between the speakers. Each instrument had its placement as well, with an acoustic guitar just to the left of center and a double bass behind the center with Ekdahl. Tenor sax and piano closely flanked center stage, and orchestral strings were widespread over the width of the soundstage. Everything sounded right in tone, and I didn't notice anything off about any of the instruments or vocals. The double bass and bass drum sounded potent but without being domineering, in other words, they sounded just right. The R700s brought performance into my listening room with picturesque clarity. Everything came together for a fine reproduction, and the album proved to be very enjoyable. These speakers turned out to be a great choice for jazz vocals.     
The R700s brought performance into my listening room with picturesque clarity.
Another sublimely recorded album that I found on Qobuz was "Enargeia," a project by the celebrated young opera singer Emily D'Angelo. In this new release, D'Angelo performs selections from contemporary female composers as well as two pieces from the twelfth-century abbess Hildegard of Bingen who is the main inspiration for the works and performances here. She is accompanied by the twenty-piece Das Freie Orchester Berlin. By showing just how much Bingen's compositions fit in with modern works, D'Angelo demonstrates the timelessness of Bingen's music. This exquisite album released on the Deutsche Grammophon label is magnificently produced and makes for superb demo music for high-fidelity sound systems.
...the R700s were able to act as a transporter that placed me in the performance space of this recording.
As with other albums I had heard, the imaging was superlative through the R700s. D'Angelo's voice took center stage, of course, and the R700s anchored her there with pinpoint precision. The orchestra seemed to span a width further than the speaker's placement as well as spanning a depth past the backwall of the room. The R700's gave a detailed account of D'Angelo's meticulously controlled and pitch-perfect singing. The orchestra was vividly realized as well, and the R700s were able to act as a transporter that placed me in the performance space of this recording. Individual instruments were rendered with fine detail when they were given a solo. At higher volumes, the drama in these operatic pieces soared, and the R700s retained the same balance and definition irrespective of a considerably increased loudness. Emily D'Angelo's voice is a wonder to behold and deserves a good sound system to recreate her singing to its full potential. I think the R700s can be a part of just such a system.  
The R700s imaged with a spaciousness that enveloped my listening position from all sides of the front hemisphere.
A recent release from Vangelis took me by surprise, but any new work from the famed Greek composer is always welcome. "Juno to Jupiter" is another entry in Vangelis' tributes to space exploration, much like his previous efforts "Mythodea" and "Rosetta," and it combines his lush signature synths with grandiose orchestral and choral accompaniment. In "Juno to Jupiter," Vangelis plays with a range of different musical styles from synth-pop to tranquil ambiance to symphonic bombast, yet everything is tied together with his distinctive sound. An album of such instrumental breadth stands as a good test of a loudspeaker's neutrality since a tonally unbalanced speaker will rearrange the prominence of the instruments in the mix.
The soundstage of "Juno to Jupiter," as presented by the R700s, was appropriately monumental. The R700s imaged with a spaciousness that enveloped my listening position from all sides of the front hemisphere. Such a towering sound mix had a "wall-of-sound" effect on the R700s, yet precise imaging was not lost when it was called for. The occasional operatic vocal solo or lead synth solo could hold a dead center soundstage position when they appeared in the music. There was a lot of use of low frequencies in this album, from orchestral bass drums to synth drones to bass guitar, and it all kept the dual R700's dual 8" woofers busy, but they were never overwhelmed. I doubt that the addition of a subwoofer would have benefited the sound at all for the R700s on this album even with Vangelis's extensive employment of bass. Much of this music has a sound that is dense with different layerings of instruments, yet the R700s kept everything lucid and distinct. "Juno to Jupiter" is big music, and the R700s had no problems scaling the sound to match the recording. They were able to lend a cinematic sensibility to this album; maybe there is something to their IMAX Enhanced certification after all!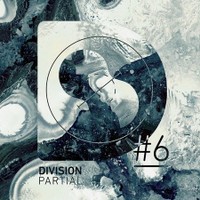 For something that could be used to examine the R700's dynamic range, I loaded up "Partial #6," a compilation in a series from the always reliable Division Recordings. Division specializes in bass-heavy electronic music with an experimental edge, so their music is not just formulaic dance-floor numbers but rather explorations in new sounds and ideas in bass music. The "Partial" series takes a number of tracks from their roster of artists and gives a sampling of where their progress is in pushing music forward. The music is tinged with dubstep, drum and bass, techno, and associated bass-heavy genres, and so can be quite demanding of a loudspeaker if played at a high level. I figured this would be a good test of the R700's twin 8" bass drivers; they looked serious but were they actually serious?
I set the volume high to see what the R700s could do, and they did not disappoint. Those 8"s can really throw a punch when given enough power and the right signal. The kick drums filled the room with a palpable thump. Snares and hi-hats snapped with a sharp attack. The bassline rolled on as thick as a pile of cinder blocks. At my listening distance, the R700s were easily enough to attain a club-like experience, even with my modest 140-watt/channel amp. The bass was powerfully reproduced, and subwoofers were absolutely not needed. However, I do think subs would have had a bit more tactile feeling although perhaps not an aural one. If you are looking for a floor-standing speaker that can reproduce some serious bass, the R700s can certainly do that. Track 7, "Tortured Thru" was hard evidence of their ability to rock. The percussion sounded like someone was stomping on the floor. The Polk R700s certainly had enough dynamic range for my tastes, and I am sure that they could satisfy all but the most extreme headbanger in terms of their ability to play loud without any kind of audible distress. 
Movie Watching
One movie I had been eagerly looking forward to was the new adaptation of "Dune," and I thought it would also be a good opportunity to see what the R700s could do for a large-budget Hollywood spectacle. I have long been a fan of Frank Herbert's saga and am also a fan of David Lynch's imaginative but flawed adaptation. I have also enjoyed everything that its director, Denis Villeneuve, had done so far. His directorial style should make for a great fit for "Dune." This science-fiction epic promised to have a colossal sound mix, replete with a music score from Hans Zimmer who has a penchant for heavy bass. This was a movie that demanded a high playback level, so I cranked the volume with the hope that the R700s would live up to the task ahead.
"Dune" turned out to be as much of an aural spectacle as it was a visual one, and the R700 speakers conveyed this far-flung futuristic soundscape with gusto. All of the many interesting effects sounds were strikingly realized such as the descending carrier vessels, the Sardukar chants, the force-field armor, the dragonfly-esque airships, and, of course, the sandworms. The sound mix was a feast for the ears, and I expect "Dune" will win the Academy Award for "Best Sound Editing" and/or "Best Sound Mixing." The R700's bass capability came in very handy here, and I am glad I watched this movie on a sound system that could handle its bass requirements. There was probably some extreme deep bass that the R700s missed, but these tower speakers did a great job for their size and cost, and I didn't feel that the absence of subwoofers was detracting from the experience at any point. Overall, "Dune" sounded terrific on the R700s, and I just hope that I will be reviewing as capable of a sound system when Part Two is released.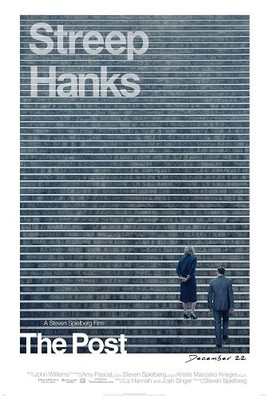 For something with a more down-to-earth sound mix, I finally sat down to watch Steven Spielberg's "The Post," a drama released in 2017 about the Washington Post's decision to publish the so-called "Pentagon Papers" leaked by the state department military analyst Daniel Ellsberg. I had been wanting to watch "The Post" for some time but it simply slipped my mind in favor of other streaming content. As a major studio production with an all-star cast, "The Post" should have the best sound engineering that money can buy, especially since it features a score by John Williams. I would expect a movie that largely takes place in a newsroom to be fairly talky, so "The Post" ought to be a good test of the R700's proficiency at dialogue intelligibility.
It turned out that "The Post" truly was a great test of dialogue intelligibility since there was so much hurried newsroom jargon but also many moments of overlapping dialogue which isn't too common these days. Dialogue was always crystal clear even during simultaneous conversations, and all of the lines were easy to follow using the R700 speakers even amongst the newsroom clatter. John Williams' orchestral score was also wonderfully relayed, and his music managed to bring tension to the simple act of delivering a final draft to a typesetter. The expert sound editing made "The Post's" sound mix an exercise in maintaining clarity amidst complexity, but even so, a good audio system is needed to reproduce the resulting mix, and the R700s excelled at this. While "The Post" is not an effects-driven bonanza, it is not a film I would want to watch on mediocre speakers since the ability to track complex dialogue is critical to following the story. I read of a lot of people simply turn on close captioning for their shows and movies simply because dialogue can be hard to follow, but that wouldn't be the case with decent speakers. It's a good film and should be viewed using a good sound system.
Confused about what AV Gear to buy or how to set it up? Join our Exclusive Audioholics E-Book Membership Program!
Recent Forum Posts:
Discrete Output posts on December 31, 2021 23:58
Was never a Polk fan, but kudos to them on this one.
Don'tBeJelousAtPete posts on December 31, 2021 20:58
It's a good one! If you missed sparkly high's in the RT7 or 9 for that matter (and I did), this is the Polk you, hence our 'trebly' kind was waiting for! But it is from that angle only, still no B&W, Monitor or Focal.
MalVeauX posts on December 23, 2021 07:48
Polk did release a good 3-way center to match them.

It's a 3rd R700. That's why they're sold as singles.

They look sharp. I have lots of Polks. Shame lots of people won't even consider them due to some past branding.

Very best,
Adam2434 posts on December 22, 2021 11:07
shadyJ, post: 1526554, member: 20472
No plans to review the R400. However, there is no way it will be immune to the typical MTM off-axis 'squeeze.' The L400 is the center speaker to get with the R700s.

Yeah, jumping up to the L400 center is an option, but a pricey one relative to the price-performance ratio of the R700 based on your measurements.
I think Polk
could
have designed a Reserve high performance 3-way center priced at around $700-800 to round out the Reserve Series excellent value proposition. Polk's engineering team wanted a 3-way center in the Reserve Series.
Heck, the Monolith THX center is only $350-400 depending on sale price, so seems like Polk could easily do a Reserve 3-way center for 2x that price, but what do I know…
Eppie posts on December 20, 2021 14:29
These look to employ some great technology at that price point. Visions in Canada currently has the R700 for $2600 a pair ($3000 retail). I would also like to see some nicer finish options but they appear to offer great value for the money.
Post Reply