RSL Speedwoofer 12S Subwoofer Digs Deep to 16Hz for Only $800?!?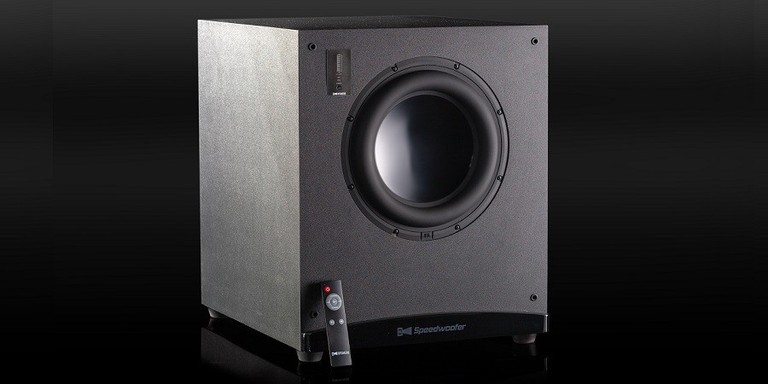 RSL Speedwoofer 12S
Summary
Frequency Response: Reference Mode (anechoic): 16 Hz-200 Hz ± 3db
12" 500+ watt rated woofer
Proprietary RSL Die-cast aluminum frame with dual spider integration
Dual-mirrored, High yield fatigue-resistant Nomex™ spiders
Kevlar™ reinforced paper cone with full anodized aluminum dust cap
Scratch and fingerprint-resistant textured matte finish
Front multi-segment LED display/indicator (Volume, Mute, & DSP MODE)
Rear-vented Compression Guide™ tuning with turbulent free slot port
IR Remote Control (Power Toggle, Volume +-, Mute, DSP Mode direct select (Reference, Music, Movies, Boundary)
500 watts RMS < 1% THD
Dimensions with Feet: H: 22 1/4" W: 18 7/8" D: 22 1/8"
Weight: 80 lbs.
Shipped Weight: ~95 lbs.
Executive Overview
Even though it is not a monster sub, the Speedwoofer 10S mkii has been hugely successful for RSL Speakers and our 2022 Product of the Year budget sub. Audio enthusiasts loved this small but capable sub, but, as is customary for a hobby rife with "upgradeitus," they have been inquiring if RSL had been planning anything larger and more powerful. After years of being bombarded with requests for a more powerful sub, RSL has finally responded with the Speedwoofer 12S. As the name implies, the 12S takes the same basic formula as the 10S and expands it to a larger size. It still uses RSL's patented Compression Guide Technology, a system of porting the sub for a superior transient response. Its driver shares many of the same attributes as the 10S driver, including a cast aluminum basket, a Kevlar-reinforced paper cone with an aluminum dustcap, a double-stacked magnet motor, and an FEA-optimized motor structure. Like the 10S, the 12S also uses an XDR amplifier, a class D design with very powerful and sophisticated DSP control.
RSL Speedwoofer 12S Livestream Event - Product Details Revealed!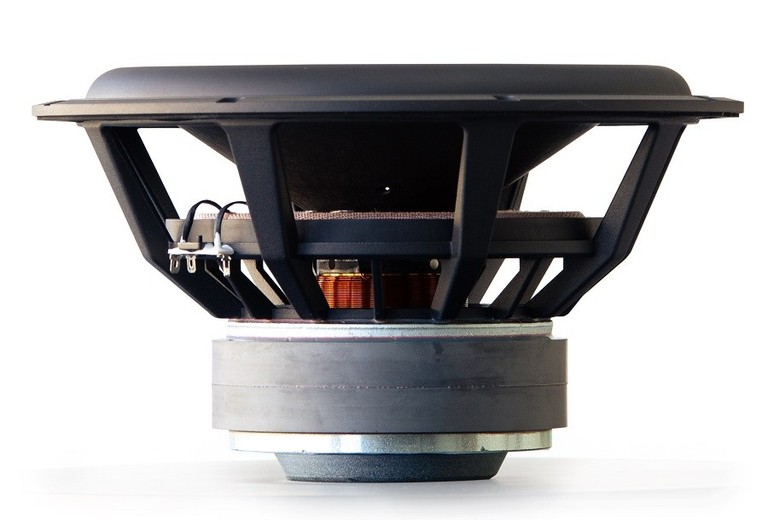 However, there are also a host of significant design differences that show it is more than just a bigger 10S. The tuning frequency is significantly deeper, and the 12S has much lower bass extension than the 10S, plunging down to a subsonic 16Hz within a +/-3dB window. The driver uses two mirrored spiders whereas the 10S only used one spider. The advantage of this is that the moving assembly of the driver will be much more restricted to a single plane of motion, and this will help to reduce distortion and also protect the voice coil former from hitting the interior sides of the motor. By mirroring the spiders, any non-linearities on one side of the spider's travel are negated by an inverse motion, and this design should help to reduce even-order harmonic distortion products. The amplifier of the 12S uses a new heatsink technology for greater thermal efficiency and capacity. There is also a front-mounted LED meter that can show levels for volume as well as display muting or DSP modes. This is useful because the 12S comes with a remote control, so the user can see what adjustments are being made on the sub itself. These are just a few aspects that should make the Speedwoofer 12S a qualitative improvement over the Speedwoofer 10S as well as a quantitative one.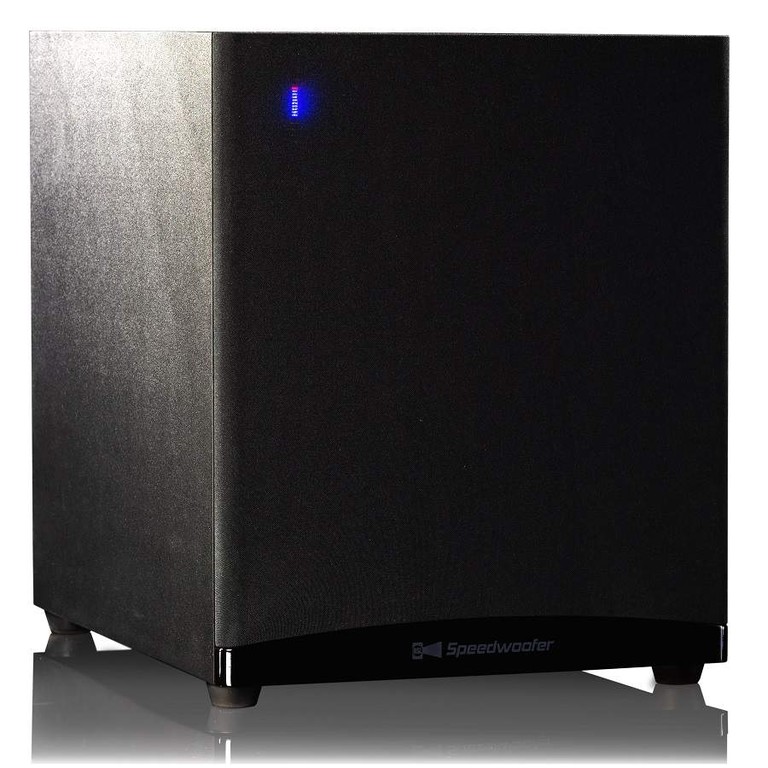 Unfortunately, all of these improvements do come with a catch: the Speedwoofer 12S doubles the size and weight of the 10S MKII. That is a shame because one of the charms of the Speedwoofer 10S was its terrific performance with respect to its modest size and weight. However, if the 12S's performance sees a similarly corresponding increase with the size and weight growth, this 80lbs sub will be a beast, especially at its $800 pricing (includes FREE Shipping).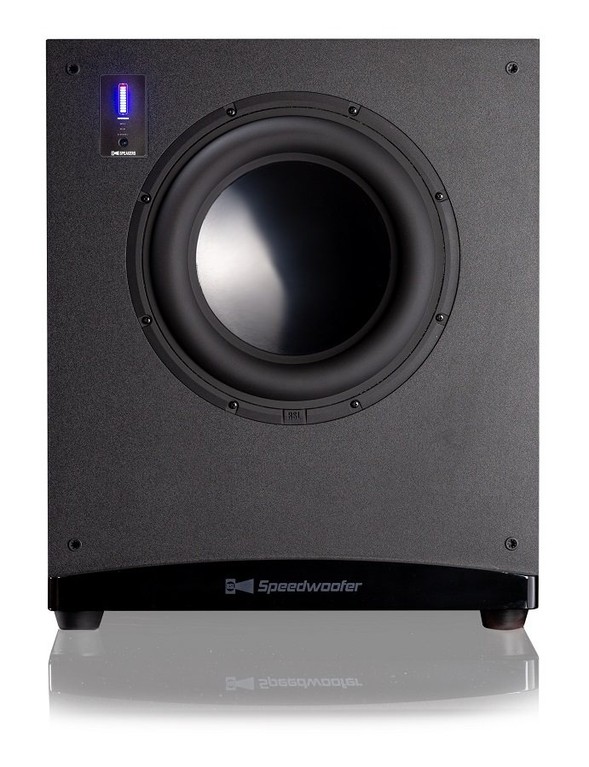 The Speedwoofer 12S looks to be an RSL sub worthy of a dedicated home theater space. The 10S was nice for a modest home theater, but it didn't have the output or extension for a heavy-duty home theater. For a typical domestic space where size is a constraint, the 10S is a superlative subwoofer, as we recently saw with our review of the MKII, but its size prohibits it from digging down into infrasonic realms with any real authority. By significantly relaxing size restrictions, RSL can chase after much deeper frequencies, and this looks like one of the primary performance targets of the 12S. Indeed, with a spec'd 16Hz extension, it dips down to the very limits of human hearing in low frequencies. This should give it a subterranean quality. RSL has even provided a mode that significantly shaves off some low-frequency extension in order to reduce the sound from becoming a nuisance for the neighbors or other household occupants. Deeper frequencies are less hindered by walls and obstacles, so this is a sensible idea for a sub that can dig to such deep frequencies.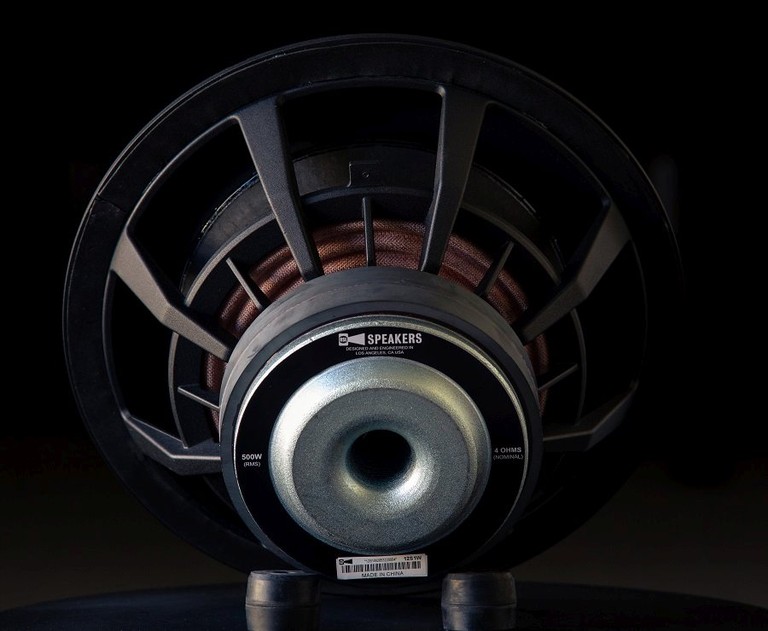 The RSL Speedwoofer 12S Against the Competition
While there is a lot of competition from subwoofer manufacturers at $800, the RSL Speedwoofer 12S looks to be a very serious entrant in this field, and with such aggressive pricing for such a beefy sub, it is indicative that RSL is playing to win. Audioholics is planning on a full, in-depth review, so we will find out for ourselves what the Speedwoofer 12S is capable of, but from everything we have seen so far, it looks very promising.  While the compact and affordable Speedwoofer 10S MKII was able to meet our Medium Bassaholic room size rating, we have high hopes that the much larger 12S will achieve our Large rating with relative ease. Stay tuned to these pages to see how much of a punch RSL Speakers can pack for eight-hundred bucks. 

Unless otherwise indicated, this is a preview article for the featured product. A formal review may or may not follow in the future.