Starke Sound SW15 and SW12 Sealed Subwoofers Review
Starke Sound SW15 and SW12 Sealed Subwoofers Review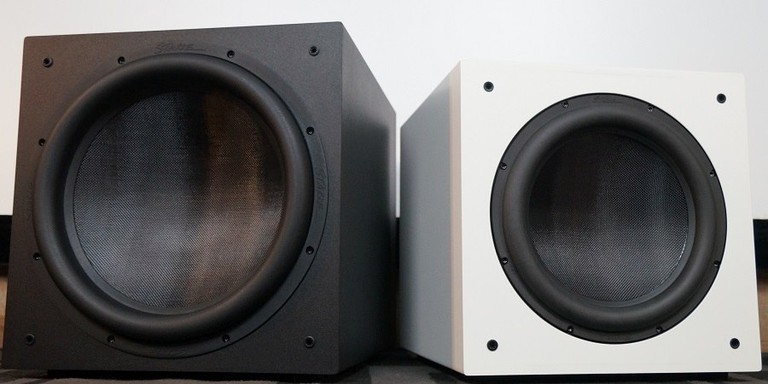 Starke Sound SW12 & SW15
SW15:
475 watt RMS amplifier
Type: Sealed
Front-firing 15" glass fiber cone
Voice Coil: Four-Layer PICCAW wire
Basket: Powder-coated cast steel basket
Frequency Response: 14-240 Hz +/- 3 dB
Dimensions: (with feet): 17.3" H X 16.5" W X 18.9" D
Weight (unboxed): 55 lbs.
Inputs: RCA stereo inputs, XLR Balanced input
Finish: Matte Black
Power Consumption: Standby: 2W, Idle: 12W, Maximum: 850W
Warranty: 3 years
SW12:
450 watt RMS amplifier
Type: Sealed
Front-firing 12" glass fiber cone

Voice Coil: Four-Layer PICCAW wire
Basket: Powder-coated cast steel basket
Frequency Response: 16-240 Hz +/- 3 dB
Dimensions: (with feet): 15.7" H X 14.9" W X 17.5" D
Weight (unboxed): 39.7 lbs.
Inputs: RCA stereo inputs, XLR Balanced input
Finish: Matte Black, Matte White
Power Consumption: Standby: 2W, Idle: 12W, Maximum: 850W
Warranty: 3 years

Pros
Relatively strong deep bass for sealed design
Nicely controlled time-domain performance
Stylishly minimalist design
Not huge or heavy
Aggressively priced for the spec set
Cons
SW12 gets upset when pushed to full blast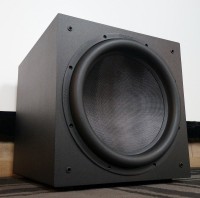 I have had an awareness of Starke Sound for a few years now, but I wasn't familiar with their product lines, so when they invited me to review their products, I went to their website to see what they had that I would be most interested in. Among a plethora of intriguing speakers, amps, and subwoofers, a couple that caught my attention was their SW12 and SW15 subwoofers. These were fairly normal-looking sealed subwoofers but were very competitively priced for their specs. I inquired about getting these subs in for review, and Starke Sound gladly obliged. What I wanted to know was how much subwoofer can you get from Starke Sound from the surprisingly modest pricing that they had set. The driver, amplifier, and industrial design all looked solid: at the set prices, what was the catch, or maybe there was no catch and they just have a straightforward good product for a reasonable cost? Let's dig in these subs to find out the answers to these questions…
Packing and Appearance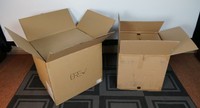 The SW15 and SW12 arrived double-boxed, and I was pleasantly surprised at that measure since they aren't tremendously expensive subs. Inside the inner box, the subs were sandwiched between four extended polyurethane edge protectors and were covered in a neatly fitted plastic wrapper. The packing on both subs was very good and should enable them to survive the gauntlet of harsh shipping that the major parcel shipping companies enjoy inflicting on so many of their deliveries.
Once out of the packing, the SW12 and SW15 are revealed to be normal and nice-looking subwoofers. The matte finish they use is a finely textured vinyl wrap that I have seen in many other speakers and subs. It's not bad, and you have to look closely to make out the texture. One nice thing about it is that it isn't very sensitive to fingerprints like perfectly smooth finishes are, and it is a bit more durable as well, so it won't scratch or scuff easily if you accidentally brush up against it. It is not quite a high-end satin black level finish, but it is fine for the pricing. The SW15 can only be had in black, while the SW12 can be had in white as well, and I think the inclusion of a white finish will be a welcome option for many buyers. The horizontal edges of the subs have a slight rounding which makes them look a bit more mellow than if they had hard edges all around.
With the grilles on, they are fairly simple-looking boxes, although the grilles have a beveled edge as well as a metallic Starke Sound badge at the top edge which does give them a bit more style than most sub grilles. Without the grilles, we get to see the cones, and seeing as how the cones aren't very complex looking in themselves, the grilles don't do a lot to make the subs less busy-looking. They mostly just protect the cones. The cones are merely concave glass-fiber weaves inside of a fairly substantial surround. The frame edges are trimmed with a ring that has the Starke logo imprinted on it. The amp plate in the back has a nice smooth metal texture that isn't covered by black paint like so many other plate amps, and I think it looks a bit classier for that reason. Altogether the SW12 and SW15 are fine and inoffensive-looking subwoofers. It would be hard to screw up the appearance of a sealed subwoofer since it is such a simple type of loudspeaker, and Starke Sound managed to turn in a decent-looking pair of subs that is in line with their pricing.
Design Analysis
The SW12 and SW15 are not terribly complicated subwoofers. They are sealed subwoofers that use straightforward design decisions for their purpose. Let's begin our discussion of their design with the drivers. Both drivers use glass-fiber cones that are great for a tough and stiff material yet very light as well. It is a more robust material than treated paper or polypropylene and looks a bit more interesting as well. The cones are attached to the driver via a large rubbery surround and Nomex spider. The SW15's surround is particularly large measuring 1 ¼" tall and 1 ¼" wide. That should enable it to have fairly high excursions without getting in the way. Both subs use thick cast steel baskets with large spokes so the moving mass is solidly affixed to the motor. The motors' magnets are comprised of a stack of two 6" diameter rings, and the SW15 has a larger magnet than the SW12 with magnets adding up to a 1 ¾" tall stack vs. the SW12's 1 ¼" tall stack. Both subs have a 2" diameter voice coil that uses Polyimide Copper Clad Aluminum Wire that Starke Sound lists as PICCAW wire in their spec sheet. This is a wire that has a high-temperature covering on it. The motors are vented in the basket under the spider and also through the pole piece. The backplates are bumped out to allow for higher excursion.
The drivers are powered by class-D plate amps with the SW15 amp spec'd at 475-watts RMS and the SW12 amp spec'd at 450-watts RMS. That is so slight of a difference of power that I have to guess the SW15 is spec'd higher since it possibly uses a lower impedance driver which pulls more power from the amp, but the amp is the same between them. The subs' have RCA left and right inputs as well as balanced XLR inputs and outputs. Balanced inputs and outputs are a nice surprise to see on subwoofers at these price points. The subs only have the standard controls of volume, phase, and low-pass filter knobs, although one slightly unusual feature is that the low-pass filter knob goes all the way up to 200Hz. The only difference between the amp plates on the SW12 and SW15 is that the SW15 also has a LFE RCA input along with the left and right RCA inputs.
The cabinets are made from MDF, of course. The SW15 is a bit more sturdy construction with a 1 ¼" thick front baffle and two vertical braces, whereas the SW12 uses a 1" thick front baffle and a vertical joined with a lateral brace. Side panels and braces on both subs use ¾" thick boards. There is polyfill-type stuffing lining the walls and speaker cable. The subs have simple rubber feet that give them a ¾" clearance from the floor. The grilles adhere to the front using fairly standard grilles pegs and grille guides. The grille frame itself is quite thick and pushes the fabric covering about an inch forward from the front baffle, thereby giving the cones and surround plenty of space to flex.
Overall, the design of the SW12 and SW15 look to be sensible and uncomplicated, and they don't give any cause for complaint in any of the individual components. But the components don't tell the story of any loudspeaker or subwoofer. The real story is told by the design as a whole. How well balanced are these components, and what were the trade-offs made by the engineers for the end result? The answer to that requires both real-world listening as well as objective measurements, so now let's start by giving these subwoofers some time with our ears…
Listening Sessions
The best placement for a single sub in my room gives me a relatively flat response for an un-EQ'd single subwoofer, with a window of +/- 4 dB from 25 Hz to 100 Hz with no broad dips in important ranges. This location trades low-end room gain for a relatively flat response, a worthwhile trade for my tastes. The receiver used was a Pioneer Elite SC-55 and the crossover was used mostly at 80 Hz. As always, I will note here that since room acoustics have a huge effect on low frequencies, the way these subwoofer sound in my room at my listening position is not necessarily going to be the way they sound anywhere else for anyone else, so readers would do well to keep that in mind, and not just for this subwoofer in this review but for any subwoofer in any review.
Music Listening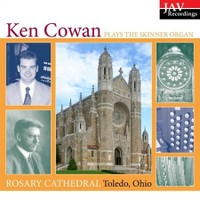 Pipe organ music is where I normally start with music for subwoofer evaluations because it is one of the few acoustic instruments that can actually take full advantage of the subwoofer frequency range. For the Starke subwoofers, the album I used (courtesy of Qobuz) was "Ken Cowan Plays the Skinner Organ at the Cathedral of Our Lady Queen of the Most Holy Rosary in Toledo, Ohio'' - a lengthy title that also serves as a thorough description of its contents. Ken Cowan is a highly respected young organist from Canada who has released a plethora of recordings on the JAV label, and this is one of them. The Skinner Organ at the Cathedral of Toledo is a formidable one with 32' pipes capable of notes with a 16Hz fundamental. Not every pipe recording is a bass fest, but this one is willing to get into deep bass although it does not go overboard. The spectral balance of the recording is naturalistic, and it should make for a good tool to evaluate how well a sound system can render deep bass.
Switching between the SW12 and SW15, both subs were more than competent in reinforcing the lower bass in this recording. In spirited passages, the SW15 definitely had a bit more oomph, as would be expected from the larger driver, especially in deeper bass, but, on its own, the SW12 nicely shored up the low end of the recording. Both subs could recreate the lower registers of the Skinner Organ, but the SW15 gave it a more palpable feel whereas the SW12 reproduced the sound if not the tactile sensation like its larger brother could. A prime example of this comes in the middle of track 8, "Chorale in E major," where the organ dips into near-infrasonic frequency bands; you could hear it from the SW12 but you could feel it from the SW15. The SW12 still put out a remarkable sound given its size. Both subs were capable of resolving the subtler bass tones in the album like the gentler attacks and decays of the lower notes as well as the softer playing. I could discern a slight burst of infrasound during the release of some of the notes that I doubt a typical tower speaker would have caught. This album sounded good with either sub, but if you are a pipe organ enthusiast, the SW15 would be more likely to scratch your deep bass itch. However, if you only have room for the SW12, it still produces a potent low-end that will make this album and any other pipe organ recording enjoyable.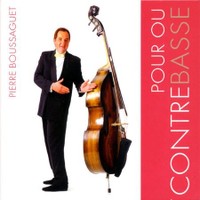 One other instrument that can really take advantage of subwoofer range frequencies is the double bass, and a great album for illustrating this is "Pour ou Contrebasse" by Pierre Boussageut. The tracks on this album are simply double bass solos which are mostly played by plucking. I don't remember hearing any bowed playing at all. This makes it a great demonstration of how well a sub is integrated into a system since every note has a sharp attack with deep bass integral as a component of the sound. A laggy subwoofer with slow launch will throw off the sound of the entire album.
...the SW12 is a terrific little subwoofer that does justice to this material.
Neither sub sounded slow on the attack or decay of the double bass in this album. The twang of each pluck sounded as if it were coming from one sound source rather than two. As with what was heard on the pipe organ music, the SW15 had more force. However, the disparity wasn't as obvious on this album, and I would guess the reason is that the double bass doesn't dig quite as deep in lower frequencies as the pipe organ. Both subs could provide a slight visceral thwack on the attack of each pluck. Both subs had no problem following the more complex playing of the passages with more dense notation, and the bass sound never fell into fuzziness or confusion. Again, the SW12 was surprisingly potent for its size and specs. In fact, unless you are listening to this type of content at loud levels, I would think the SW12 would suffice nicely for most people's tastes. A larger room might require the SW15, but if your application is jazz, the SW12 is a terrific little subwoofer that does justice to this material.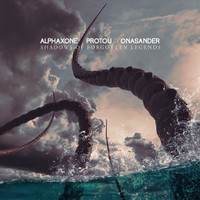 For something with a very different use of deep bass, I listened to an album titled "Shadows of Forgotten Legends," a collaboration from Alphaxone, ProtoU, and Onasander on the Cryo Chamber label. This is dark ambient music that evokes eerie and otherworldly landscapes, and a key ingredient in this sound is deep bass. It doesn't go nuts with bass but uses it to suggest objects of enormous scope and size, much like the Lovecraftian tentacles rising from the water on the album's cover art. The low frequencies are merely one part of larger object sounds and so should not be perceived as a separate component. A sound system needs good subwoofer integration to maintain this quality, and the subwoofers also need balanced performance to achieve this. Boominess and sloppy bass are not welcome here.
In listening to this album, I couldn't really discern a difference between the SW12 and SW15. Both subs were able to track the textures and minutia of the low-frequency material here. The bass can get into very deep frequencies but not at high levels. It didn't seem to stress the SW12, let alone the SW15. The only exception was on the last track "The Aberration," which plunged into the depths with some real intensity. The SW15 gave it a more epic feel than the SW12 was capable of, not that the SW12 sounded particularly lacking. In fact, I doubt anyone would know anything was missing unless they compared its presentation to that of a beefier sub like the SW15. Both subs were able to produce a big sound which was called for by the recording. This album doesn't push subs very hard yet it benefits from the addition of subs considerably, and one-note wonder subs would smear the bass into a muddy rumble. The SW subs don't do that at all and have the fidelity to etch out the low-frequencies as a part of a well-defined soundscape intrinsic in the recording.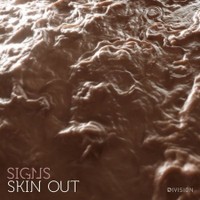 For bass of a far more unabashed quality, I found a terrific dubstep album entitled "Skin Out" by the artist Signs from the Division Recordings label. The creativity in these tracks surpass typical dubstep releases, and the bass lines have a lot more diversity in notation and rhythm than usual dubstep tunes. Clean deep bass is the most prominent sound on these tracks, and this makes it a great stress test for subwoofers at high-level playback.
I started off with the SW12. I gradually cranked the volume, and it was rocking pretty hard, putting out lots of clean, deep bass at an elevated loudness level. I cranked it a bit more, and it quickly became unhappy. The good news is that it lets you know where its limits are without any uncertainty. This is preferable behavior to subwoofers where the distortion creeps in more surreptitiously that can mess up the sound without the listener quite sure where the problem lies, although I would prefer a limiter where the sub simply isn't allowed to reach that level. Nonetheless, the SW12 was able to achieve a surprising output level before it hit its limits. The SW15 showed itself to be significantly more capable on "Skin Out" and didn't break a sweat at output levels where the SW12 was making a very obvious flutter noise. Track 7, "Purple Frog," buzzed my sofa so much that my remote control fell off the armrest. It was as if I had installed a tactile transducer directly to the seat. Its deep bass abilities reminded me of the output capabilities of ported subs, and it matched the low-frequency energy on this album to an almost violent degree. It wasn't able to be overdriven like the SW12, even though its motor wasn't that much larger and the amplifier was not more powerful than the SW12. For the last track, I decided to have some fun and ran both subs simultaneously. That pulverized my room, and I stopped after just a couple of minutes since I was afraid of what could be rattling loose in other rooms of my home. It was a fun couple of minutes though.
I concluded from listening to "Skin Out" and others like it on both of these subs that if you are the kind of person who likes to crank the volume and blast your system without worrying how it will handle itself, go for the SW15. Not only does it have more headroom than the SW12 (which should be obvious from the driver diameter difference) it can't be pushed into making ugly sounds or running into acute limiter behavior. The SW12 performs better than would be expected for a sealed 12." However, when its limits are reached, the party is over.
Movie Watching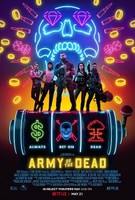 Zombie movies and TV shows have been played out for years now, and I normally ignore anything with zombies unless it is really departing from the norm. One movie that seemed to attempt to break out of the usual mold was the recent Netflix release "Army of the Dead" starring Dave Bautista. The reason is that this is as much of a heist movie as it is a horror movie, and the zombies here are more like a layer of security guarding the treasure than an apocalyptic tide of monsters. "Army of the Dead" is a big-budget Zach Snyder film, so it should be replete with explosions, crashes, and all manner of low-frequency rich mayhem; in other words, it should be a good test of a subwoofer's prowess.
Both the SW12 and SW15 bought an adequate level of verve to Zach Snyder's energetic gore-fest. Switching back and forth between the subs, there was very little difference in sound in "Army of the Dead" until I decided to crank the volume. There were moments, at louder levels, where the SW12 was overwhelmed but the SW15 never was. While the SW12 was placed in close proximity to the listening position, it was still asking a lot for a sealed 12" sub to fill a roughly 5,000 cubic foot space with bass. When not pushed to its edge, it was able to produce a good amount of punch and rumble that gave the action a solid foundation in sound. However, there was no doubt that the SW15 provided a meatier experience. Gunshots and explosions had a room-shaking thunder that the SW12 can not match. I felt as though I could have cranked the volume even more with the SW15. It might not have stemmed from the fact that it had much more headroom but rather it was simply more composed at loud levels; these two aspects are not quite the same thing. If you want to give your room a decent amount of bass, the SW12 will do that, but if you want your room to get loud like a commercial cinema, the SW15 can take you a lot closer to that destination.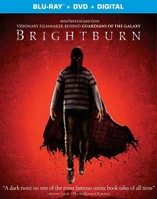 For movie bass that was a bit more subdued, I watched the 2019 sci-fi horror release "Brightburn." This movie tells the story of a childless couple in a rural area that finds an infant at the scene of an asteroid strike. They decide to adopt the child, and as the child grows, it begins to exhibit superhuman powers. That is a familiar tale, so be sure, but the twist in "Brightburn" is that this child turns out to be quite malevolent rather than humanitarian. This is a big-budget movie starring Elizabeth Banks, and the opportunities for low-frequency mayhem are many, so I thought it would be a good demonstration of what the SW15 and SW12 can do. 
"Brightburn" turned out to be even more of a bass-fest than I anticipated. The film's music was a key contributor to that, and deep bass pulses underscored the horror and tension of many of its scenes. Both subs laid a solid basis for the overall sound mix. Switching between the subs, the SW15 proved to be more eager for deep bass, but I didn't hear the SW12 complain. The thumps and crashes were present on the SW12, but they were more tangible on the SW15. Moments of a prolonged deep bass droning had a physicality to it from the bass making my sofa throb which I could feel from both subwoofers. It's no surprise that the SW15 simply had more to give, and the movie was definitely a more brutal experience with the SW15 in action. "Brightburn" was an interesting if unpleasant horror movie that had a heightened tension loaned to it from the very good low-frequency performance of the SW12 and SW15 subs, but between them, the SW15 took the intensity up one level from the SW12.

Confused about what AV Gear to buy or how to set it up? Join our Exclusive Audioholics E-Book Membership Program!
Recent Forum Posts:
shadyJ posts on November 05, 2021 00:32
CajunLB, post: 1514123, member: 89809
These subs are on Black Friday sale for 489/629 for the 12/15" models.

Somehow I missed this before. $629 is a ridiculously good price for the SW15. They really should be flying at that price. It's a good basic sealed 15".
Reckel posts on November 01, 2021 18:47
Schrodinger23, post: 1513649, member: 81322
Unless you have a buyer or buyers lined up to give you a decent price on the vtf3s, I'd stick with what you have. Or pick up a 4th one if you have a sealed rectangular shaped room, where you know that you will get better seat to seat variation, from day the midpoint of opposing wall or corner placement options.

Don't have any buyers lined up, haven't listed them to sell yet. Although my area is rectangle, the left side of it opens up to the rest of my basement
CajunLB posts on November 01, 2021 14:20
These subs are on Black Friday sale for 489/629 for the 12/15" models.
shadyJ posts on October 30, 2021 17:29
They are not the Dayton drivers. They only have that same type of cone. Everything else about them is different.
utopianemo posts on October 30, 2021 13:53
Those drivers look an awful lot like the Dayton Ultimax drivers…..I've got two UM18's and they're destructive.
Post Reply