Savant Smart Soundbar, Precision Audio Meets Ultimate Home-Connectivity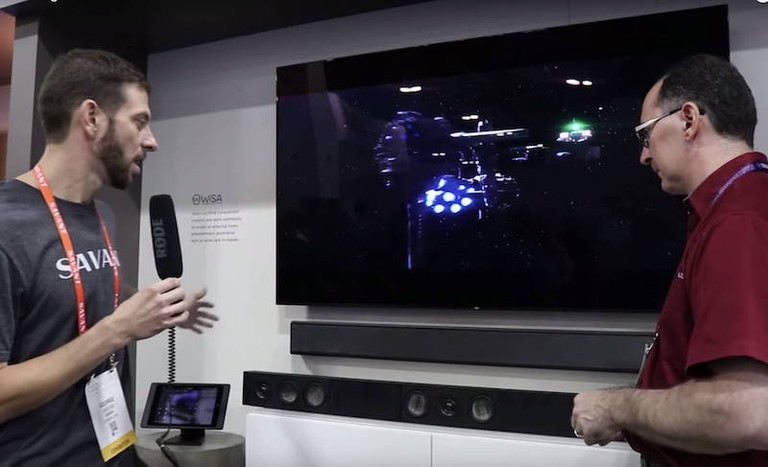 Savant Soundbar with Artison
Summary
Savant Smart Audio Sound by Artison
Smart Audio Soundbar - 55-inch soundbar, compatible with optional wireless surround speakers and Nano 1X subwoofer

WiSA certified wireless surround speakers
Nano 1X Subwoofer, WiSA certified certified wireless sub

Executive Overview
Denver, Colorado CEDIA 2019. Savant unveiled a new product that lives at the intersection of high-performing home audio and digital home connectivity, designed for a broader audience including those who may not have thought much about complete home automation before. Gene from Audioholic stopped by the Savant booth to get first hand information directly from Savant VP and Product Evangelist, George Katsiris in the YouTube video below.
Savant is known more for the integration systems that control your home theater system, rather than the speakers and other devices that produce sound. But when Savant acquired acclaimed speaker design and manufacturing company, Artison in 2017, the two companies have been collaborating to make great sound the centerpiece of a speaker system that simplifies home automation and control. Enter, Savant's affordable new soundbar speaker system by Artison that Savant says brings together the two company's respective strong suits, speakers that both look and sound great with the convenience of Savant's home networking features.
Savant Adds Artison Sound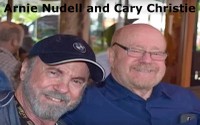 Artison was the creation of legendary sound engineer Cary Christie, one of the original co-founders of the Infinity speaker company, so it has a deep history in fine audio. Audioholics got to interview Cary Christie back in 2016 where Christie provides some insights into his love of speaker design and his goal with Artison, to match esthetics with high-performance sound quality. Today the Artison brand and Christie's original mission for his company lives on in Savant's new Smart Audio line of home theater speakers. At the heart of the Smart Audio system is an LCR soundbar that George Katsiris says "raises the bar" on soundbars, pun intended.  
"The Savant Smart Audio family of products looks better, sounds better and is smarter than any line of entertainment products on the market."

"This is the world's first surround sound system that can control the TV and become the foundation for a complete smart home, giving integrators a tremendous opportunity to satisfy every client with the features they want now and those may desire in the future."
- George Katsiris, VP, Product Evangelist at Savant
Savant Smart Audio at CEDIA 2019

Artison Speaker Technology &  DSP

The 55-inch LCR, wi-fi, self-powered soundbar looks great and is designed to fit unobtrusively into any room with a comparably-sized TV. Designed by Cary Christie himself, Savant says it was specifically built to reproduce levels of acoustic detail and clarity to rival competitor systems in the same price class. The DSP-optimized speaker contains an array of carbon fiber woofers and midrange speakers and includes side-firing tweeters designed provide an extended width to sonic imaging that goes well beyond the confines of the soundbar itself.
At first glance you can see the soundbar exudes a sense of quality right down to the gold-plated, spring-loaded input-connectors on the back. This is a hallmark of Artison's years of experience matching performance sound with sophisticated design. But it's the tech under the hood that makes Smart Audio so much more than just a soundbar.
Inside you'll find a complete digital control center designed to integrate into your audio/video system. Essentially, it can act a complete home entertainment control center, putting you into the driver's seat of every source from one remote. Savant says it's the first soundbar that can even control your TV. Once connect to your home network, the soundbar features what Katsiris describes as an equivalent to Savant's S2 host which can integrate into the company's whole-home automation features or provide an entry-level foray into the world of Savant's home controls. So, your home doesn't need to be setup with any of Savant's home automation devices to experience the benefits of Smart Audio, but if it is, Smart Audio will fit right in.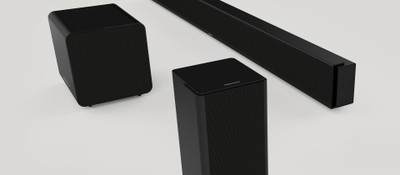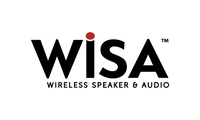 The soundbar operates as a native hi-res music server for streaming your locally stored music collection up to 24-bit 96kHz. It's also compatible with a long list of streaming music services including Spotify, Pandora, Tidal, Sirius/XM and many others. So, what you get with this soundbar is a complete digital audio and home theater control center that can act as a gateway to Savant's home audio automation by expanding into the company's own distributed audio system.
Savant says its always been passionate about audio because audio is often the starting point for many households into the world of home automation. Savant says that its Smart Audio system is a great starting point that brings home the power of automation on a smaller scale.
Smart Audio Surround and Sub with WiSA Technology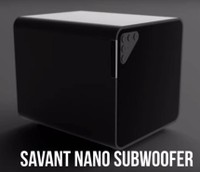 WiSA certification is more than just a promise of compatibility with other wireless audio products. It's a specification for same-room, wireless 24-bit/96kHz high-resolution digital audio with up to eight powered speakers. This is where the rest of Savant's Smart Audio system comes in. The soundbar is the digital command center while providing sound for the left, center and right front channels. The optional surround speakers and the Nano 1X subwoofer completes the WiSA-certified wireless home theater. All you need an outlet to plug them in and they connect automatically to the Smart Audio soundbar, no need to run speaker wire across your living-room floor.
In the video, Gene asks about Smart Audio's capacity if you wanted to add additional channels. Katsiris confirms that you can add an extra subwoofer to customize your system with extra punch and turn it into a 5.2 system that supports both Dolby and DTS for multichannel sound. Because it's WiSA-certified, you can be assured of hassle-free connectivity to the soundbar that's compatible with any other WiSA certified speakers. Gene asks if the system will perform a multi-channel up-mix of your two channel audio sources such as a high-resolution music streaming service like Tidal or your own two-channel digital music collection. Katsiris says the Smart Audio system will retain the integrity of your two-channel sources, thus presenting your digitally stored or streamed stereo music in its purest form, as two-channel stereo sound but you can also upmix if you so choose.
Initial Impressions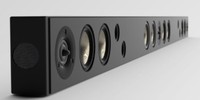 You can buy the soundbar alone for $1500, or you can choose the complete Smart Audio package that includes the soundbar, surround speakers, Nano 1X subwoofer and a Savant remote control for $3000. The price does not include installation which can be arranged from one of its integrators. Savant has a handy tool that lets you find a dealer/integrator near you. Who knows, all it might take is a new soundbar to acquire a taste for Savant's home controls, and you'll be introduced to a whole new world of home automation. The Smart Audio system looks like an accessible way for anyone to start the journey. We liked what we saw at the CEDIA demo as Savant seems like a slick and easy to use control system. Combine that with the respected sound from Artison, you've got a winning combination.

Confused about what AV Gear to buy or how to set it up? Join our Exclusive Audioholics E-Book Membership Program!
Recent Forum Posts:
Danzilla31 posts on October 12, 2019 17:26
gene, post: 1339521, member: 4348
Hi Dawn; Sorry we've been non stop in meetings and shooting videos for the last 2 day. Next year hopefully we will be there long and can meet up.
Hey Gene really great videos and articles on all the CEDIA offerings man I was blown away by all the stuff out there this year these companies just went off
I just wanted to take this time and moment because I have no shame to my game and beg you guys sometime in the future if you can to grab the new JBL HDI series speakers for review
I've fallen in love with JBL thanks to you guys and love my 5 series my 590's and 580's but I am DROOLING over that new HDI lineup!!!!
I know it's not always possible but if it is I'm publicly groveling and begging for you guys to give those a review in the future!
gene posts on October 09, 2019 02:20
Savant Smart Soundbar, Precision Audio Meets Ultimate Home-Connectivity
gene posts on October 06, 2019 22:36
_Y6zjojfJBQ
utopianemo posts on October 02, 2019 13:54
I'll have to check that end clip out at home on my dual 18" sub setup. I love how the low frequency waves cancel out all other sounds. At home, on certain very low frequency-heavy clips, those large sine waves literally cancel out my voice. I'll talk to somebody ten feet away and almost no sound I'm making reaches them.
hangin7 posts on October 01, 2019 18:55
CyberAthlete, post: 1341296, member: 56538
Doesn't sound like (pun intended) that they're any different in drivers than the ones they're replacing. Just an aesthetic over haul but that's about it.
Your joking right,aesthetic overhaul better reread dude!!!!!
Post Reply