$10,000 Two-Channel Stereo Recommended System
$10,000 Two-Channel Stereo Recommended System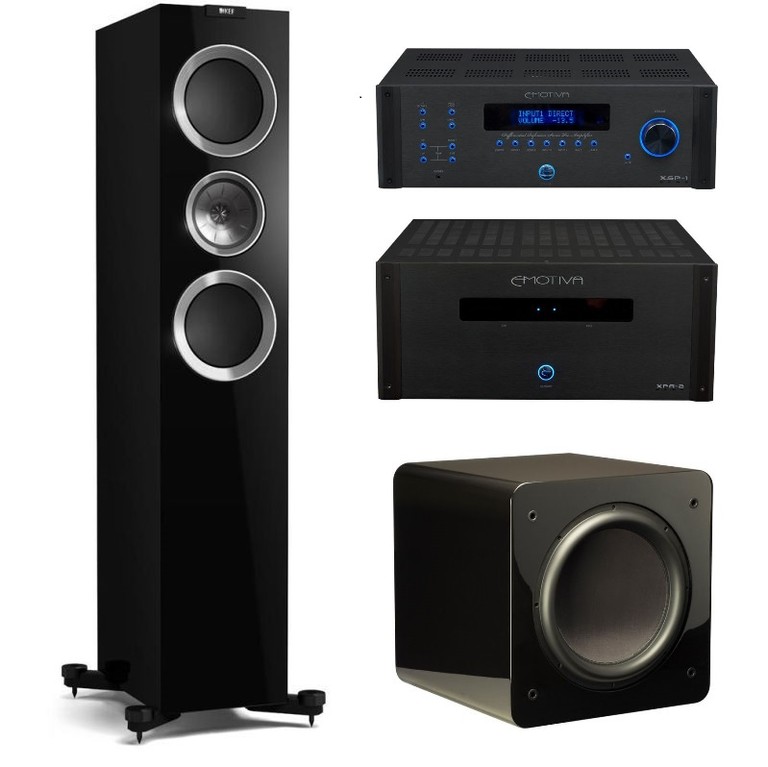 Stereo systems seem to be much less popular these days; let's face it, we're living in the age of home theater, iPods, and portable speakers. Then again, audiophiles aren't your average bunch. We value sound quality, and when we listen to music in the comfort of our homes, be it from vinyl, CDs, or lossless files such as FLAC, we want it to sound as good as our budget allows. Generally speaking, this means setting up a dedicated two channel system which allows you to concentrate your funds into two excellent speakers as opposed to five or more in a home theater setup.

So how exactly does one go about building such a system? First things first, we need a rough budget; for this article, we'll work with $10,000. In the world of audio that's not exactly chump change, but it's possible to spend that much speaker cables if you're so inclined. As such, it's important to keep your priorities in order. So what would the Audioholics do? Let's start by looking at the speakers.


Loudspeakers: KEF R700 plus SVS SB13-Ultra
MSRP: $3,600/pr (KEF R700), $1,599/ea or $2,999/pr (SVS SB13-Ultra) | KEF R700 Review | SVS SB13-Ultra Review
We'll open with a disclaimer: loudspeakers are subjective, and there is no shortage of fine choices in this price range. However, the KEF R700s have a considerable balance of strengths worth thinking about. The core of the unit is KEF's advanced UniQ driver, which is a coaxial drive unit featuring a 1" aluminum dome tweeter at the center of a 5" aluminum cone midrange driver. There are several advantages to this approach including controlling the tweeter's dispersion pattern, as well as the unit appearing as a single point source. The R700 also adds a pair of 6.5" aluminum woofers to the mix, allowing for low end extension down to 42Hz (-3dB). In terms of electrical specifications, the R700 boasts an average sensitivity of 89dB with 2.83V at 1m, and a nominal impedance of 8 ohms (minimum of 3.2 ohms). The minimum impedance suggests we'll want to pair the R700s with some healthy amplification.
Then there's the SVS SB13-Ultra, or if you're a glutton for clean bass (as we are), two of them. Boasting SVS' vaunted Ultra 13.5" woofer and 1000W of amplification in a compact cabinet, a single SB13-Ultra can easily fill a small to medium sized room with massive amounts of low end. However, this selection is about more than just raw performance. Fit and finish are excellent, with the gloss black finish being top notch (not to mention a good match for the KEF R700s if you buy them in gloss black). There's also the Sledge amplifier to talk about: features like high and low pass filters (adjustable frequency and slope), delay settings, variable phase, two channels of PEQ, and more will help the SB13-Ultra blend into your setup in ways that more basic subwoofers simply can't on their own.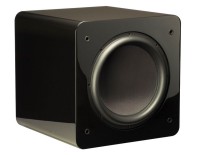 Alternative 1: RBH SX-8300/R

MSRP: $5,900/pr | RBH SX-6300/R Review (similar type of speaker but with smaller drive units)
Don't want to deal with blending a subwoofer into your system, but still want an authoritative low end? The RBH SX-8300/R is for you. This model sees the excellent Scan Speak 9500 tweeter mated to dual 6.5" mid/woofers to handle the majority of the audio range; however, each speaker features a trio of 8" woofers to deliver a low end wallop rated down to 25Hz (-3dB). The midrange drivers can also be upgraded to Status Acoustics Beryllium-Aluminum alloy cones, which will provide a respectable bump to sound quality. On the electrical side, the SX-8300/R has a rated sensitivity of 91dB with 2.83V at 1 meter, and a nominal impedance of 4 ohms, against suggesting healthy amplification is in order.  You want tons of dynamic range and effortless musical reproduction from just a pair of speakers?  These are a great option and among the best fullrange speakers we've heard at this price!

Alternative 2: RBH SX-661/R plus SVS SB13-Ultra
MSRP: $2,700/pr (RBH SX-661/R), $1,599/ea or $2,999/pr (SVS SB13-Ultra)
Let's face it, not everybody is into big tower speakers: they're imposing and have fewer placement options than a bookshelf speaker. On the other hand, few bookshelf speakers can hope to keep up with an SB13-Ultra, let alone a pair of them. The RBH SX-661/R doesn't have that problem. Ostensibly the top half of the aforementioned RBH-SX-8300/R, the SX-661/R features the marvelous Scan Speak 9500 tweeter mated to a pair of 6.5" aluminum woofers. In this arrangement, the dual woofers help to ensure that the system has more than enough linear displacement to handle frequencies down to 80Hz, even at ear bleeding levels.
On the technical side, frequency response is rated from 50Hz-20kHz +/-3dB, which is more than adequate for pairing with the SB13-Ultras. Sensitivity is specified at 90dB with 2.83V at 1 meter, while the nominal impedance is rated at 6 ohms. Taken together, these numbers suggest that the SX-661/R shouldn't be a difficult load for a partnering amplifier.
Amplifier: Emotiva XPA-2
MSRP: $899 | Emotiva XPA-2 Review
Now into its second generation, there's not a lot to say about this beast that hasn't already been stated in our formal review. Boiling it down, the XPA-2 is rated to cleanly deliver 300W into an 8 ohm load, and a whopping 500W into a 4 ohm load. In other words, it has more than enough grunt to drive either the KEFs or the RBHs to oppressive SPLs (sound pressure levels) in a home environment. At the same time, it runs cool unlike so many of today's A/V receivers. Considering the modest price tag, this choice is pretty much a no-brainer in our books.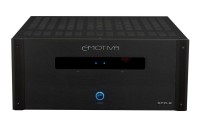 Preamplifier: Emotiva XSP-1 ($999)
MSRP: $999 | Emotiva XSP-1 Review
Yeah, we're suckers for matching aesthetics. Of course, there's a lot to recommend Emotiva's XSP-1 preamplifier beyond the fact that it matches the XPA-2. The XSP-1 is a fully differential design which reduces distortion and noise considerably. The XSP-1 is analog only, but there are four standard sets of inputs (two of which can utilize balanced XLR connectors), a home theater input which adds a subwoofer channel (also all available in XLR), and a phono input. Unlike many other high end preamplifiers, the XSP-1  also offers bass management with adjustable high and low pass filters.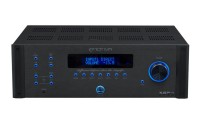 SACD/CD Player & DAC: Marantz SA8005
MSRP: $1,199
We understand some folks might be content to toss a $50 Sony CD player into the mix and call it a day. However, there is good reason to spend a little more, both in terms of capability and build quality. The Marantz SA8005 does of course play CDs, but it can also handle SACDs if you happen to have a few in your collection. More importantly the SA8005 can be utilized as a high quality outboard DAC, handling PCM up to 192kHz/24bit and DSD in both 2.8 and 5.6MHz flavors. Inputs include a digital coaxial, optical digital, and asynchronous USB ports on the rear panel, as well as another USB input on the faceplate for connecting mobile devices. From there, the possibilities are endless, whether you want to hook up your PC to play music directly or attach a wireless streaming device so you can enjoy your tunes with one less cord to worry about.  

Alternative SACD/CD Player & DAC: OPPO BDP-105 Blu-ray Player ($1,199)
MSRP: $1,199 | OPPO BDP-105 Review
If you're looking to build a music only system, the aforementioned Marantz is a solid choice; but what happens if you'd like to actually utilize your new two channel system for the occasional movie? Enter the OPPO BDP-105. Capable of reference quality playback with SACDs and functioning as a standalone DAC just like the SA8005, the OPPO adds in Blu-ray playback with upscaling up to 4K resolution. In addition, the BDP-105 boasts networking functionality including a media control app, allowing users to stream music while being controlled from a mobile device.


Turntable: Pro-Ject Debut Carbon
MSRP: $399
If you enjoy spinning vinyl from time to time, the Pro-Ject Debut Carbon is a cost effective and stylish way to do so. An updated version of the Debut III, it boasts an 8.6" carbon tone arm, sorbothane motor suspension, and precision belt drive with synchronous motor. The main platter is improved over the Debut III, being larger in diameter as well as heavier for added stability. In addition, the Debut Carbon comes with a high quality cartridge from Ortofon to round out the package.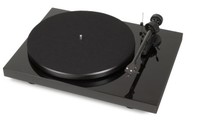 Cables: Blue Jeans Cables (~$200)
Blue Jeans is our go to cable vendor for a simple reason: they offer high quality products at affordable prices, and unlike so many other cable companies, they hold the BS. They offer raw 12AWG speaker wire starting at $0.52/foot, though they also sell terminated cables for a bit extra. Blue Jeans also sells no-nonsense interconnects (including balanced XLR cables) and subwoofer cables. Prices will of course vary based on the lengths that you need; however, the total seen above is based on the following:
30' of Belden 5000UE speaker wire: $15.60
2x 3.5' Belden LC-1 stereo interconnects from sources to the XSP-1: $65.00
2x 3.5' Belden 1800F balanced interconnects From XSP-1 to the XPA-2: $53.50
2x 15' Belden LC-1 subwoofer cables: $60.50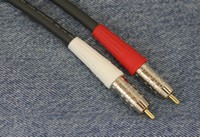 Surge Protection: Panamax SP8-AV
MSRP: $70
The Panamax SP8-AV is a fairly basic device. It offers 1125 joules of surge protection for 8 outlets, as well as a modicum of EMI/RFI noise rejection. In the event of a catastrophic surge, the SP8-AV's circuitry will disconnect your equipment from the line, helping to ensure its safety. Considering the modest price tag, we consider it cheap insurance to keep your equipment reasonably safe. Take our word for it when we say it's never fun to see pricey components fry.
System Breakdown and Conclusion
               Speakers               

               KEF R700              

          $3,600          

 Subwoofers
SVS SB13-Ultra x2

$2,999

 Alternative Speakers 1
(No Subs Needed)

RBH SX-8300/R

$5,900

Alternative Speakers 2
(Sub/Sat)

RBH SX-661/R &
SVS SB13-Ultra x2
 $5,699
 Amplifier
  Emotiva XPA-2
$899
 Preamplifier
 Emotiva XSP-1

 $999
 CD/SACD Player

 Marantz SA8005 / OPPO BDP-105

$1,199

 Turntable
Pro-Ject Carbon Debut

 $399
 Cables
 Blue Jeans Cables

 $200
 Surge Protection

Panamax SP8-AV

 $70
 System Total

 
 $10,365
 Alt. 1 System Total

 
 $9,666
  Alt. 2 System Total
 
 $9,465
And there you have it, a two channel system to die for weighing in at a shade over $10,000 (or hovering around $9,500 with our alternate systems). Of course as noted, depending on your tastes and how large your room is, you may be able to get away with a single subwoofer and save a few bucks. In that instance, we'd suggest picking up a killer set of headphones like OPPOs new PM-1s for serious listening when having your system blaring at 100+dB isn't practical. In either case, users should be prepared for a jaw-dropping experience.