Focal Brings Your Sound Outdoors With Their New Littora Line of Speakers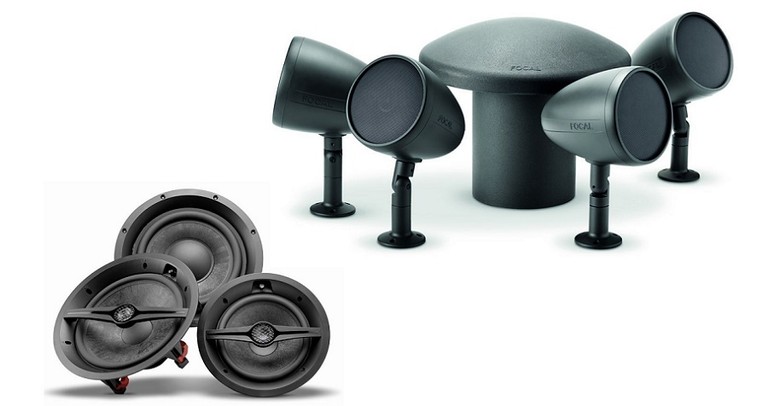 Focal Littora
Summary
Product Name:

Littora 1000 ICW8, 1000 ICW10, 1000 ICW10 Sub, 200 ICW6, 200 ICW 8, 200 OD Sat 5, 200 OD Stone 8, 200 OD Sub 12

Manufacturer:

Focal

Review Date:

January 25, 2023 00:45

MSRP: $1,300 - Littora 1000 ICW8, $$1,400 - 1000 ICW10, $1,100 - 1000 ICW10 Sub, $450/each - 200 ICW6, $550/each - 200 ICW 8, $680 - 200 OD Sat 5, $800 - 200 OD Stone 8, $2000 - 200 OD Sub 12
First Impression:

Gotta Have It!
Executive Overview
Within minutes of meeting me, you'll know I love the ocean. It's a big part of my life. I've owned everything from boats to kayaks and spent countless hours at sea. When I'm not listening to audio gear or writing for Audioholics, I'm probably on the ocean. So, when I saw that Focal was releasing a line of speakers specifically designed for Yachts and saltwater environments, I immediately took notice. The appropriately named Littora line of speakers from Focal are designed to fit discreetly into walls and ceilings of coastal and wet environments. I have not fact checked with Focal, but being the marine enthusiast I am, I assuming the name Littora comes from the word 'littoral' as in the zonation between the land and the sea, or as most people would call the intertidal zone. This is exciting news for higher end restaurants located seaside. Instead of replacing rusting speakers every few years, businesses can rely on the reputation and sound quality that Focal is known for.
To meet the needs and respond to the constraints of marine and coastal environments, Focal engineers have developed the Fiber IP cone for the Littora 1000 series and the Iris IP cone for Littora 200, combining very high sound quality with impressive resistance. The new products from Focal blend performance, discretion, and ease of integration with resistance to weather. The speakers are IP65 certified, an international standard designating the levels of protection offered by a material against the ingress of solids and liquids.
Focal is now adding a solution that brings sound to yachts and any premises located in a coastal environment (home, restaurant, etc.) or wet spaces (spa, steam room, etc.): in other words, any spaces subject to specific outdoor conditions (humidity, sea spray, salt, wind, etc.).
LITTORA 1000 & LITTORA 200 Series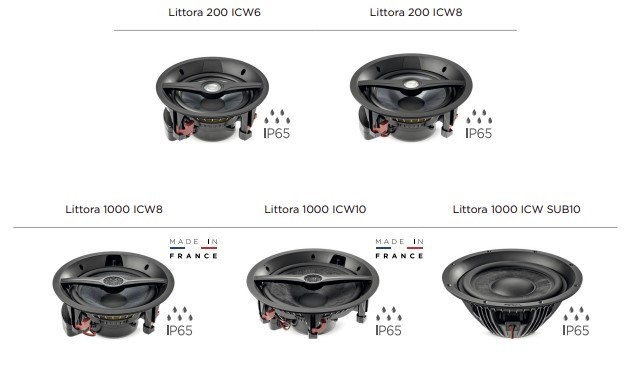 The Littora range includes two series of in-wall and in-ceiling speaker drivers, the Littora 1000 and Littora 200. Both series come with very shallow mounting depths, which allows it to fit easily and discreetly into small spaces and both come with ready-to-paint aluminum grilles.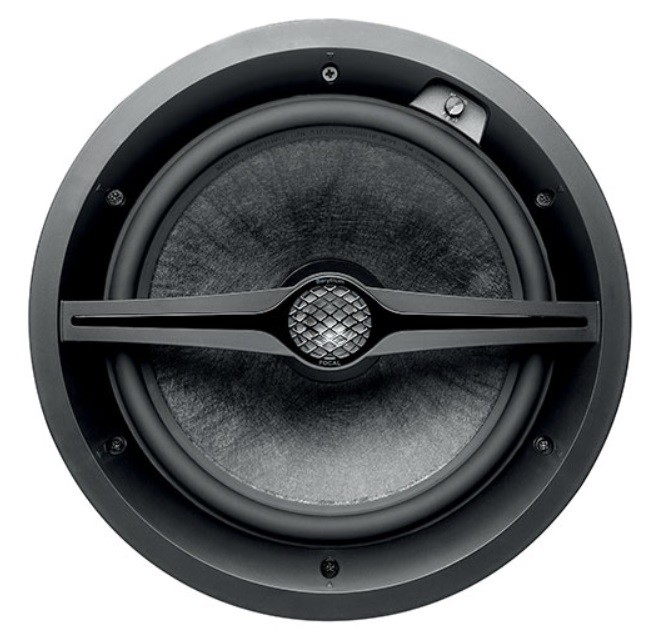 The 1000 series is inspired by the Utopia line of in-wall / in-ceiling products and the drivers found in the series, the ICW8 and ICW10 should offer outstanding outdoor sound. We reviewed the ICW8 driver in 2019 and contributing writer Theo Nicolakis found them to be the easiest architectural speaker he's ever installed sporting true tool-less installation. The clamping design makes installation a literal snap. Of the sound he writes:
If you are of the opinion that you can't have a superb immersive audio experience with architectural speakers, then the Focals will disabuse you immediately of any such bias. I found the Focals to be outstanding performers with just about any material I threw at them.
--Theo Nikolakis
200 Series
The Littora 200 is the second series with ICW6 and ICW8 speaker drivers. Both models combine compactness and performance that should deliver a wide sound coverage in your area. The 200 series come with a Focal Iris IP cone and like the 1000 series is IPX certified for water resistance and protection from dust. The Littora 200 ICW8 also boasts an Aluminium 'M'-shaped tweeter which we've found gives it a mellow and detailed treble, as well as a wide sound dispersion.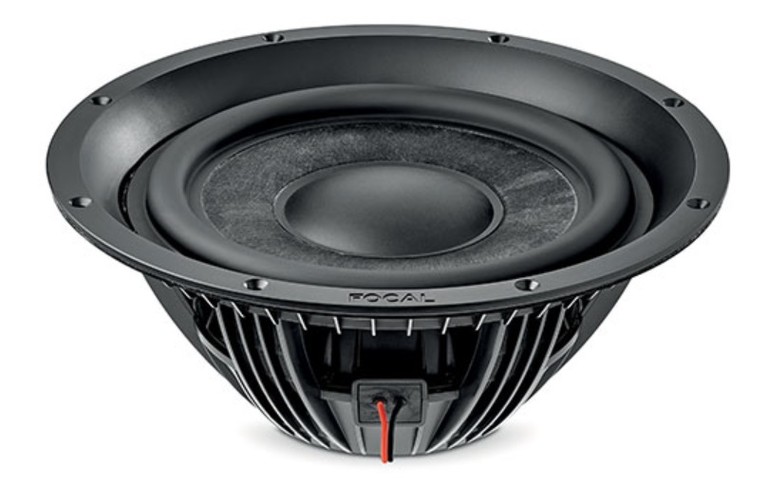 As usual, we would recommend a subwoofer for either of the Littora series. Focal has you covered with a matching Littora 1000 ICW SUB10 subwoofer.
The Littora 1000 ICW Sub10 subwoofer is the perfect partner for the 1000 ICW8 and 1000 ICW10 speaker drivers. It brings power and dynamics to your system, for sensational listening experiences even at high volumes. You can also install several subwoofers, for enhanced rendering.
--Focal
The 1000 ICW10 Sub comes with a super shallow installation depth and has a 10-inch diameter. It should fit easily into your area, whether it be your home by the sea, restaurant, dock, or yacht.
Like a dive watch, it has been developed to perfectly suit being used in marine settings (yachts), salty and wet environments, or in homes in coastal areas (indoors and outdoors). It features the Fiber IP cone, which is IP65 certified, guaranteeing its perfect resistance to water and dust.
--Focal
OD Series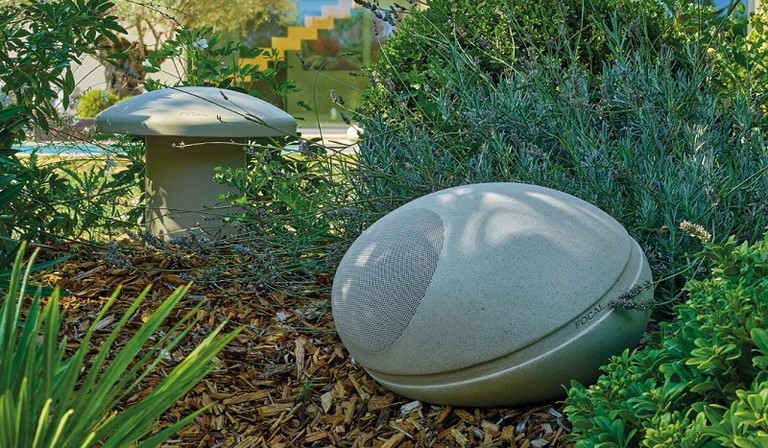 Focal has also released three outdoor loudspeakers to the Littora 200 series, the OD Sat 5, OD Stone 8 and OD Sub 12 for enjoying sound in outdoor settings such as gardens, terraces, poolside and more.
With its discreet design, adapting perfectly to any outdoor space, the OD Sat 5 loudspeaker delivers Focal Sound quality in all weathers and for a long time. IP55 certified and featuring anti-UV treatment, it withstands adverse weather and extreme climates.
--Focal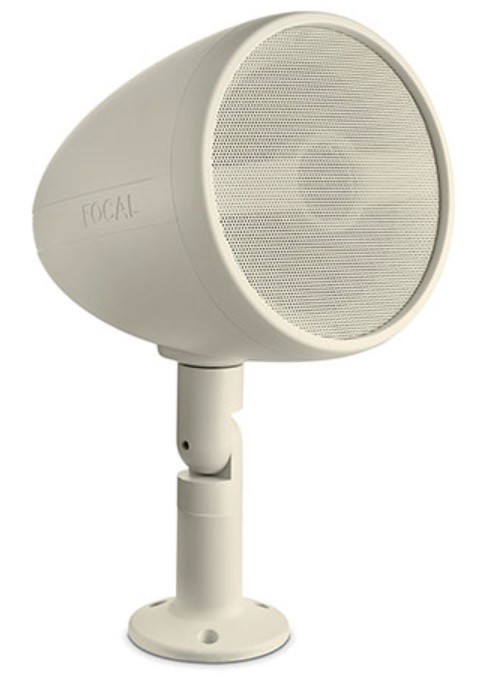 The OD Sat 5 offers high-end sound quality for your outdoor space. It includes a bass-midrange speaker driver with Iris IP cone (5 1/8" / 13cm) and Focal's exclusive Aluminum 'M'-shaped inverted dome tweeter. Its integrated transformer also makes it 70/100V compatible and should be able to cover large spaces without loss of power. The Sat 5 can be fixed to a wall using the supplied brackets, or anchored in the ground in an outdoor environment. The OD Sat 5 is available in a light or dark finish.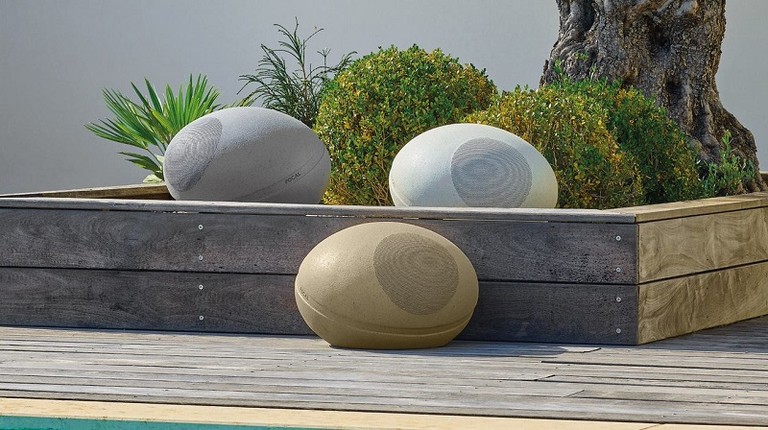 I've always been drawn to rock style speakers that blend seamlessly into outdoor spaces, so I was pleased to see that Focal released their own version with the OD Stone 8 loudspeaker. The OD Stone 8 integrates a 7 7/8" bass-midrange speaker driver with Iris IP cone and an Aluminium 'M'-shaped inverted dome tweeter. Like the Sat 5, the OD Stone 8 is 70/100 V compatible.  
The OD Stone 8 is pebble-shaped and has a textured outer surface, this rock-like effect creating a unique finish. The three finishes available – Basalt, Sand and Limestone – ensure that this model of loudspeaker looks both discreet and refined in outdoor spaces.
--Focal
Focal also released an outdoor subwoofer, the OD Sub 12 which comes with an 11 ¾" Iris cone woofer and comes with 400W of power. The subwoofer is IP45 certified to help it withstand adverse weather and extreme climates. The OD Sub 12 is available in a light or dark finish and is installed partially underground.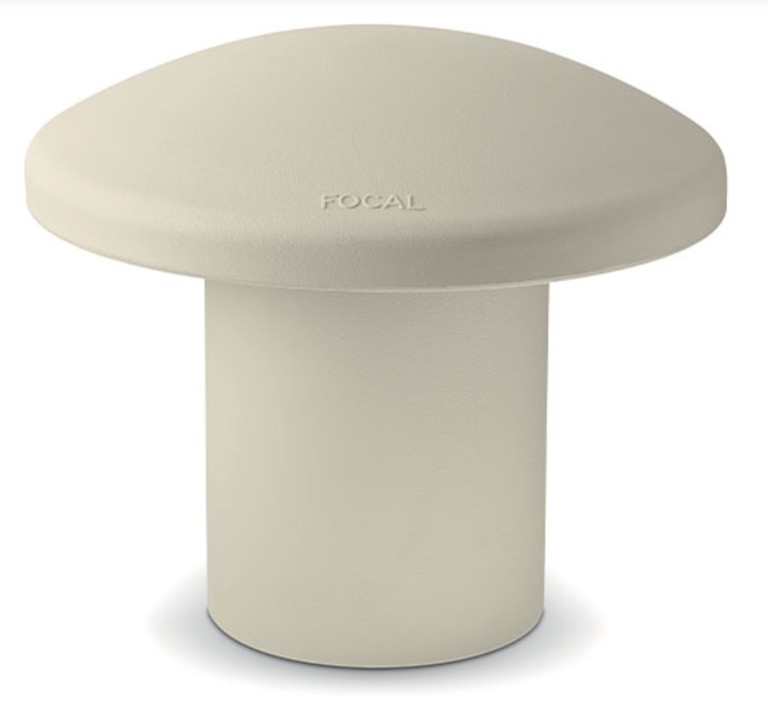 What We Think...
We've really been blown away by Focal's offering of floorstanding, bookshelf, and center channel speakers in the last couple of years.  Their Focal Aria K2 936 and Focal Sopra N°1 speaker's were more than just high end flamboyancy, they actually have the audio performance to back up their opulent looks and extravagant build quality. Given the fact that we had such high praise from our review of the drivers associated with the Littora 1000 series including details of the ease of installation it would be hard not to recommend any of these speakers for an addition to your mansion by the sea including the ones installed in the 100 foot yacht parked behind it
...At least I can afford the speakers.

Unless otherwise indicated, this is a preview article for the featured product. A formal review may or may not follow in the future.
Confused about what AV Gear to buy or how to set it up? Join our Exclusive Audioholics E-Book Membership Program!