Focal Debuts On Wall 301 and 302 Low Profile Speakers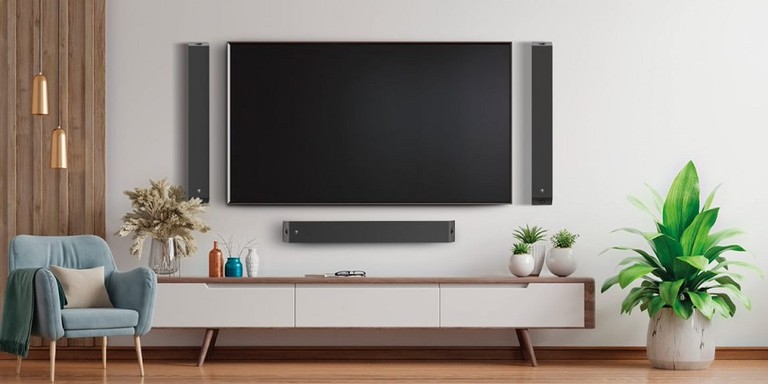 Focal On Wall 300
Summary
Focal On Wall 301
Drivers 2 x 4" (100mm) Flax MidBass
1 x 1" (25mm) Tweeter TNF
Sensitivity (2.83V/1m) 87dB

Frequency response (±3dB) 53Hz – 28kHz
Low frequency point (-6dB) 44Hz
Nominal impedance 8 Ω
Minimum impedance 5.5 Ω
Recommanded amplifier power 25 – 130W
Crossover frequency 2,500Hz
Dimensions (HxWxD) 31 1/2 x 6 1/8 x 3 9/16"

Net weight (unit with grille) 13lbs

Focal On Wall 302
Drivers 4 x 4" (100mm) Flax MidBass
1 x 1" (25mm) Tweeter TNF
Sensitivity (2.83V/1m) 91dB

Frequency response (±3dB) 50Hz – 28kHz
Low frequency point (-6dB) 40Hz\
Nominal impedance 8 Ω
Minimum impedance 5 Ω
Recommanded amplifier power 40 – 180W
Crossover frequency 1,100Hz – 2,500Hz

Dimensions (HxWxD) 49 3/16 x 6 1/8 x 3 9/16"
Net weight (unit with grille) 20.72lbs

Executive Overview
Earlier this year, Audioholics got a look at Focal's new flagship series of in-wall speakers, the 1000 series. The seven-strong 1000 Series is diverse enough to satisfy the needs of a wide variety of custom installations, from distributed audio systems for background music, all the way to state-of-the-art home theaters. Focal says that "this new flagship range embodies the essence and savoir-faire of Focal: innovative speaker science, exclusive technology implementation, and exquisite French design and manufacturing." With the 1000 series, Focal offers the equivalent of its best floorstanding loudspeakers in its Integration collection. Now Focal has released information on their newest on wall speaker line, the 300 series. The new Focal On Wall 301 and On Wall 302 further expand their 300 series of In wall speakers. Audioholics reviewed their 300 series in wall speakers a few years ago. We found that the In Wall Focal setup created a seamless, timbre-matched immersive audio experience that would absolutely rival some free-standing speaker setups.
The 300 series architectural speakers are worthy of Focal's legendary brand. For my part, I'll be using the 300 Series as my new reference for an in-wall and in-ceiling system. Highly recommended.
-Theo Nicolakis:  Audioholics Contributing Writer

Like many of the Focal speakers, the new 300 On Wall lineup is produced in Saint-Étienne, France. The  On Wall 301 and On Wall 302 are designed to be attached to the wall around your television, but can also be attached to stands or mounts.  Focal is constantly pushing boundaries when it comes to the design and development of its Hi-Fi products. This means that, while the accessories required for mounting the loudspeakers on the wall are included, stands specially designed for the loudspeakers are also supplied as an optional extra. The installation seems very easy and simple to adjust, which will allow you to create a configuration comprising two or three loudspeakers around your display screen up to 60".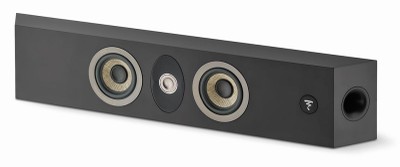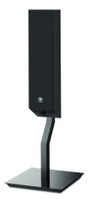 The new 301 and 302 loudspeakers incorporate the brand's exclusive technologies, such as its Flax speaker drivers, with their cone made from French flax. The loudspeakers also feature Focal's Aluminum/Magnesium tweeter, which we've experienced as offering well-defined, clear and precise treble. Both speakers come with an 'angled' silhouette appearance and are available in Black Satin or White High Gloss finishes.
Both models come in at just over 3.5" thick and should easily blend into the surrounded display. The 301 speakers come with a pair of 4" Flax drivers and a 1" TNF tweeter and the 302 speakers come with four 4" Flax drivers and a 1" tweeter. Both models come with a rotatable Focal emblem so they can be mounted both horizontally or vertically. If attachment to a wall isn't possible, Focal also offers On Wall stands at $490
The On Wall 301 will retail for $990/each and the On Wall 302 for $1,490/each.  Both speakers will be available in the US in September 2021.
For more information visit Focal.

Confused about what AV Gear to buy or how to set it up? Join our Exclusive Audioholics E-Book Membership Program!