Pioneer to Exit Flat Panel Market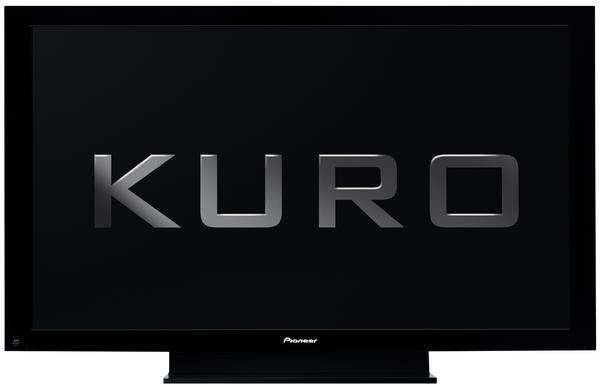 Pioneer Exiting Flat Panel Market?
A flurry of activity has surrounded Pioneer this week, particularly centered around its flat panel display business. We caught a lot of heat with our article last year which predicted the eventual end of plasma displays (and particularly plasma production for Pioneer). As it turns out, the company may be leaving flat panel production entirely, instead going the route of merely branding displays and possibly "guiding" technology. Rumors that Pioneer and their highly-rated Kuro plasma displays may soon exit the TV market are brought to you courtesy of a PC World article which cites a report in Japan's Nikkei newspaper.
The report gives nod to the global economy for Pioneer's woes. As of last year, Pioneer was the fourth largest plasma manufacturer (in terms of market share) - this after having announced intentions to stop manufacturing panels in-house (leaning on Panasonic to fill the gap for its Kuro displays). To add to the intrigue, the plasma giant also released info that it would be adding LCDs this year - at least in North America (these from Sharp Electronics).

But wait - there's more... In the report, Pioneer is said to be spinning off its DVD operations into a new joint venture with Sharp. Whether this is because their focus is on Blu-ray or because DVD player profits are down as well is an unknown at this point (and something we're looking into).

Pioneer is scheduled to report its financial results for the fourth quarter on Feb. 12. We're hoping this sheds new light on the situation and lets us know how the company will proceed with flat panel production in 2009 and onward. As far as what we know now, the Wall Street Journal reports that Pioneer is "considering all options in a review of its businesses, including a possible withdrawal from the company's unprofitable flat-panel television-set operation."

So much for those prototype ultra-thin plasma displays we saw at CEDIA and CES... This is big news indeed.

DTV TiVo Dealer posts on May 07, 2009 15:45
Here's the latest update on Kuro panels. These numbers are estimated, but very accurate.

PRO-111FD, no more at Pioneer and no distributor has any inventory.

PRO-151FD, less than 100 pieces at Pioneer, none at any distributor.

PRO-101FD and PRO-141FD, Pioneer has a few hundred of each, distributor inventory is very constrained.

KRP-500M, pioneer has about 1,000, some distributors have very little inventory.

KRP-600M, pioneer has a few hundred and distributors are out of stock.

This is the end of the Kuro legend is very near.

-Robert
victord1 posts on March 04, 2009 22:21
The Dukester, post: 532464
Anyone who has been looking at the 151 needs to check with the authorized dealers as I understand that Pioneer is offering a $500 rebate/discount on these 60" beauties Get 'em while you can!
Thanks for the heads up Dukester.
My local retailers had already lowered their price to five grands on the 151/141 for the past few weeks. Now I wonder if they are also willing to apply this $500 rebate to their price.
The Dukester posts on March 04, 2009 00:29
Anyone who has been looking at the 151 needs to check with the authorized dealers as I understand that Pioneer is offering a $500 rebate/discount on these 60" beauties Get 'em while you can!
jcilforever posts on February 26, 2009 17:37
DTV TiVo Dealer, post: 528795
I just got an email addressed to all authorized Pioneer dealers with very nice price allowances on PRO-151FD, PRO141FD, PRO-101FD, SC-05, SC07 and the XZ9. Also, not confirmed yet, but here's two additional likely changes:

1. It looks like the PRO-111FD price might actually go up on 3/01/09

2. Most likely the 2 year interest fre financing will be extended till 3/31/09

-Robert
I would like a quote on the PRO-111FD and SC-05
victord1 posts on February 26, 2009 13:09
DTV TiVo Dealer, post: 529013
Hipnotic4 and ThA tRiXtA. Not sure forum rules allow prices to be posted. Other forums prohibited dealers from posting prices. Let me know if it's OK and I'll gladly post a special Audioholics member price that will make membership spike.

-Robert
Hi, Robert. Would you mind PM me your special deal on the PRO-141FD????
Thanks a bunch.
Post Reply