LG SCARLET Brand Sued by RED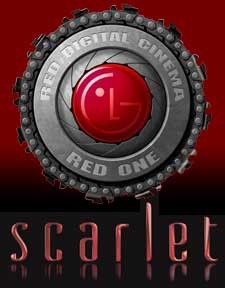 LG Sued by RED for using Scarlet Name
Anyone involved in the film production industry has heard of RED - the company that revolutionized the digital camera industry with an advanced 4K camera that costs only a fraction of others on the market (and outperforms in several areas to boot). They have other cameras as well - including the RED Scarlett - a 3K camera set to really bring HD digital cinema filmmaking to the masses.
Of course, LG didn't think about that when they advanced their new SCARLET line of LCD TVs.

Jim Jannard, CEO of RED and the man behind the original Oakley sunglasses, claims that LG used the "Scarlet" name, apparently trademarked by RED, without the company's permission. As the story goes, LG actually approached RED, was denied use of the name... and then decided to use it anyway.

Jannard commented on the Reduser.net forum:

LG released the Scarlet TV even after asking us permission and us turning them down. I guess they thought they could just "take it". Litigation was initiated in Orange County. My bet is that this is just the tip of the iceberg.
The RED Scarlet camera is scheduled to be released in Spring of 2009 and will be capable of shooting 3k footage. Jannard is hoping for a speedy resolution and can probably bet on some increased awareness of his product thanks to LG's apparent trademark infringement (RED's trademark isn't just for cameras for but extends to cover video input and output devices as well - a wise move since all cameras require associated display, playback and recording devices).

From Bad to Worse
LG also took a mild hit to the groin when it shipped about 3000 TVs to South Africa only to find that many included faulty software which affected (go figure) the HDMI connection. The exact nature of the issue is being kept vague at present and related news stories are regurgitating nonsensical text from LG's marketing director Michelle Potgieter (who was probably just misquoted).

As per LG, most of the 3,000 TVs shipped to South Africa do not contain the software fault, but local shops are reportedly not so happy about the situation and are ceasing, in some cases, to sell the sets until LG fixes the issue.

jamie2112 posts on August 20, 2008 19:29
Don't forget Scarlet Johanson ……
jliedeka posts on August 20, 2008 18:56
If so, then they need to sue Red Roof Inn, Mountain Dew for Code Red, and Simply Red.

Jim
fmw posts on August 20, 2008 07:26
Looks like they have a degree from the Monster Cable College of Legal Management.
Post Reply