LG Puts Netflix on New LCD and Plasma TVs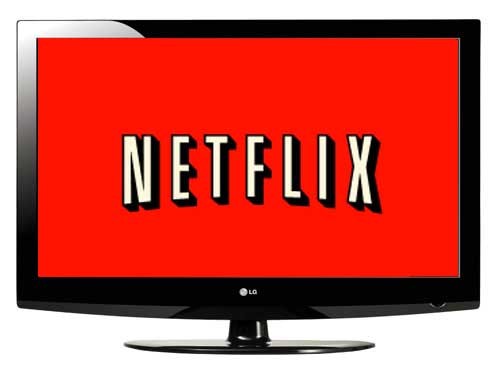 LG Does Netflix on New LCD & Plasmas
LG Electronics today extended its partnership with Netflix, as the two companies announced the first broadband-enabled HDTVs with Netflix streaming software embedded directly in the TV, requiring no external device. LG's new LCD and plasma "Broadband HDTVs" will display the growing library of movies, TV episodes and high-definition (HD) content that Netflix members can watch instantly directly on the TV. To-date, the TVs only support Ethernet networking and are not wireless-capable.
Available this spring, the new LCD and plasma HDTVs - along with five new models of Blu-ray Disc players and home theater systems will debut for 2009. Netflix members owning one or more of the devices pay as little as $8.99 per month for unlimited instant streaming (around 12,000 titles) and unlimited DVDs from a catalog of more than 100,000 DVD & Blu-ray titles in more than 200 genres.
We'll be checking out these new broadband HDTVs this week at the 2009 CES Expo at the Las Vegas Convention Center.
LG Electronics was quick to embrace Netflix as a streaming partner a year ago, and was actually first in 2008 to introduce a Blu-ray disc player that streamed movies from Netflix. With LG being the first to introduce Netflix instant streaming directly to the TV they seem to really be ahead of the curve this year.

Netflix began offering its instant streaming functionality on the PC in January 2007 and made the leap to the TV last year via Netflix ready devices such as the LG BD300 Blu-ray disc player, Roku's Netflix Player, and various offerings from Samsung. With today's announcement, this is the first time Netflix will be streaming directly to the TV with no external device required.
Instantly streaming content from Netflix to the LG HDTVs will rely on a broadband connection and Queue-based user interface. Netflix members will use the Netflix Web site to add movies and TV episodes to their individual instant Queues. Those choices will automatically be displayed on members' TVs and available to watch instantly through the HDTV. Once selected, movies will begin playing in as little as 30 seconds. With the TV's remote control, Netflix members will be able to browse and make selections right on the TV screen and also have the ability to read synopses and rate movies. In addition, they will have the option of fast-forwarding and rewinding the video stream.
For more information, please visit
www.LGusa.com
.
Vaudiofan posts on January 06, 2009 03:27
That's promising.
just-some-guy posts on January 05, 2009 19:41
great marketing, if you ask me. i love my netflix.
Post Reply