HD DVD Conceding Defeat This Week?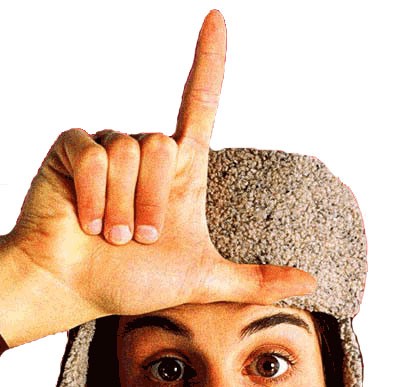 Sorry, it was a funny pic
Strong industry rumors are leading many editors to believe that this week will mark the end of the high definition DVD format war. If things go as suspected, and industry insiders are correct, then Toshiba will announce that it has conceded the format war to Blu-ray and begin making preparations to adjust its hardware development accordingly. The most significant eventuality of this will be the ultimate release of a Toshiba Blu-ray player sometime in 2009.
Toshiba was pretty determined to keep up the fight until Wal-Mart announced last week that it was dropping HD DVD as soon as current inventories of players and software were sold out. Considering Wal-Mart was rumored to be a strong supporter of the format in the past, this was about the last straw in a series of damaging blows to HD DVD. Most notably, Warner Bros pulled out of HD DVD only a couple days before the 2008 CES, leaving Toshiba with large amounts of egg on its face and waffling about how best to spin this unexpected turn of events.

According to Reuters, an unnamed Toshiba source was quoted as saying: "We have entered the final stage of planning to make our exit from the next-generation DVD business." This came after NHK, the Japanese broadcast authority, said Toshiba has already closed down its HD DVD manufacturing plant in Japan. That would indicate a pretty quick announcement, though I'm sure Toshiba is attempting to give retailers everywhere a change to scramble and dump their inventory. The trouble is, if a brand new Betamax player and 100 old movies were available to you for $200 - would you buy it? That's HD DVD 1 year from now.

The big downside of this turn of events is the massive amount of misinformation floating around the net about how much better Blu-ray Disc is, as a format, than HD DVD. History is typically written by the victors, however, and so HD DVD will likely go down in history in whatever way Sony and company spins the tale to consumers.
Whatever the results of history, we just hope that Sony straightens out its Profile mess and ensures that DRM doesn't continue to interfere with consumer experiences down the road. Winning a little format war (more of a skirmish in terms of actual sales) will not turn into massive industry adoption until Blu-ray finalizes itself into an actual standard, stops updating its DRM and Profiles, and makes players that are not in constant requirement of updates for every new piece of HD software that arrives on the market.
It will be interesting to see if this format war has given the downloadable HD technology ample time to take on the business model of HD media. It certainly holds a more lucrative and tantalizing option for studios since it involves almost no cost on their end and can be made readily available to consumers in a variety of mediums.

Video-on-demand, to-date, has been only marginally successful and is ultimately restricted by the capacity of consumers to receiver broadband downloads to their home, either via fiber, cable, DSL, or satellite. With products like AppleTV and the increased number of HD channels appearing on satellite and cableTV, the options are being laid on the table and it will a very interesting next couple of years as we see who gains in the race for consumer consumption of HD.

PENG posts on February 19, 2008 21:16
aarond, post: 378075
i needed a dvd player for my daughters room and almost bought an A3. i found a denon dvd 1930 for $94 and bought instead. i think that i made the right choice.
For $25 more you would have done well with the A3 too. The A3 does a better job (PQ only) with DVD than my 3910 and you get 7 free HD movies.
aarond posts on February 19, 2008 20:18
i needed a dvd player for my daughters room and almost bought an A3. i found a denon dvd 1930 for $94 and bought instead. i think that i made the right choice.
stratman posts on February 19, 2008 15:55
Seth=L, post: 377882
Five bucks?
That's just cold. Format hasn't been dead a day and you're already grave robbing, what's this place coming to?
Seth=L posts on February 19, 2008 15:53
Buckeyefan 1, post: 377712
Anyone interested in a cheap A2 with 5 free HD movies? :o

No reasonable offer refused.
Five bucks?
crashkelly posts on February 19, 2008 15:43
Hmmmm….

Wonder if I will get my 5 free movies. I am sitting right at the 8 week mark so they "should" have come anytime. They cashed my check on Jan 3rd 2008 and if I am not going to get them, the movies, I want my $10 back

I guess that the end of HD-DVD is a bit of a pain, but ever since the warner announcement I did know it was coming. Will have to stock right up on titles when the fire sales hit

Cheers all
Michael
Post Reply