Blu-ray snags Warner Bros exclusive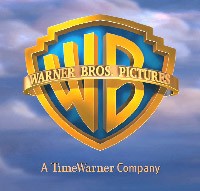 The high definition disc format war just took a dramatic turn, as Warner Bros announced it would exclusively support Blu-ray. This is a significant blow for rival HD DVD as Warner is the single biggest DVD producer, selling from 18 to 20 percent of all US home movie sales.
Warner has been making high-def discs for both formats, but says it will only continue releasing discs in the HD DVD format until the end of May. We won't hold our breath for an I Am Legend HD DVD release date.
Rumors are circulating the web of "promotional consideration" payoffs to Warner, but it would be irresponsible to repeat them here as there is no evidence to support them. The only explanation we can offer at this time comes from the words of Warner Bros. Chairman & CEO Barry Meyer, who said it was:
"…a strategic decision focused on the long term and most direct way to give consumers what they want. The window of opportunity for high-definition DVD could be missed if format confusion continues to linger. We believe that exclusively distributing in Blu-ray will further the potential for mass market success and ultimately benefit retailers, producers, and most importantly the consumers." 
Coming out of the Christmas season, it looked like the format war could go either way. Affordable Toshiba HD DVD players (HD-A2) sold for as low as $98 and gave the format a much-needed sales spike. Coming soon after Paramount crossed over from Blu-ray to become HD DVD exclusive, it looked like Toshiba's format was building some momentum. But a major player like Warner siding with Blu-ray could be the deciding factor in the format war.
The HD DVD format won't be the same after May, without Warner's releases. The company's movies are among the best selling, including titles like 300, winner of High-Def Title of the Year (Blu-ray) and recipient of an award for Best Special Features (HD DVD) at the High-Def 2.0 Conference. Ironically, Warner's Batman Begins has long been on the must-have disc list for HD DVD fans, but has yet to be released on Blu-ray. Now it looks like HD DVD will never see Warner's upcoming sequel The Dark Knight.
Gasman posts on January 14, 2008 12:32
toon12, post: 357417
PS3 is a brilliant investment. It upconverts SD DVD's as well as the HD players out there. It is perhaps the best Blu-ray disc player.
I will disagree with the SD, as good as other HD players upconverting. By chance I wacth a lot of old movies, and just the other night I did a direct compare with the PS3 and a HD-XA1.
The PS3 did not fair well, even to the point of turning upconversion off, and letting the TV scale itself (as well, double scale did no better, etc…).
The HD-XA1, did a much better job on that particular movie.
Movie was a 1958 flick, with the beautiful Kim Novak and great actor Jiimy Stewart.
Anyhow, I will agree it is one of the best investments, for all that it can do. Specially the media capabilities.
Will certainly save a lot of people the extra money of getting a HTPC for specific jobs.
I will also disagree that it is 'the best BD player'. Granted it is great, but for BD's my BD-P1200 (granted slower load times), has better PQ. But will only go to say, maybe about a 2% difference.
toon12 posts on January 14, 2008 11:36
ivseenbetter, post: 356899
As the support for HD DVD seems to be dwindling I just can't help but wonder how this could have happened? HD DVD was obviously the best format. Look at it this way, those that have a new HD DVD player continue to state that they are not out any money because they still have their current HD DVDs and an awesome upconverting player for the SD DVDs. Now, if Blueray would be dieing how many people would still be able to say their player was still a good investment? There would be no SD DVDs being played in that PS3. It just seems that we have created a situation where now we have a niche player where I will have to have a good upconverting SD DVD player for some movies and a BD player for an HD content. It's frustrating when we could have had an all-in-one solution that would have allowed for continued use of our current DVD collection. Buying new HD DVD movies would have looked great while our old DVD movies would have still been usable pieces of media. Seems like a debacle to me.

This is just an opinion though. I don't own HD DVD or Bluray. I just felt that HD DVD was the right choice. Now I will just wait for HD DL to come into it's own.
1. HD was obviously the better format? Based on what???? I think as far as formats go either HD or Blu-Ray could handle the data requirements to play decent video or audio. This is just mis-information.
2. The PS3 is a brilliant investment. It upconverts SD DVD's as well as the HD players out there. It is perhaps the best Blu-ray disc player. It plays SACD's (don't laugh, I have a collection). And it is an incredible media centre, that you can stream to from your computer. And it is continually being upgraded! An example, it now plays DIVX and WMV. Perhaps the most impressive piece of Consumer Electronics in years.
Anyways, your post is full of factual errors, and shows a complete lack of effort to do any research on blu-ray or PS3's. Spend some time reading these forums before you post again.
Thunder18 posts on January 13, 2008 21:20
ivseenbetter, post: 357039
So do a lot of the other Bluray players too. I don't even know where I was going with what I was saying. It seems I got lost in my Bluray bashing and lost my point completely!
At least you're honest!
skads_187 posts on January 13, 2008 18:25
well im getting a cheap panasonic upconverting dvd player for now, and play blu-rays on my ps3 and in the future, when prices go down and/if blu-ray becomes the norm, purchase a bd player with dvd upscale. A good one.
Hi Ho posts on January 13, 2008 16:11
It does seem like the HD-DVD side put more emphasis on good DVD upscaling than many Blu-Ray players. Many cheaper Blu-Ray players such as the Sony BDP-S300 and the Panasonic BD30 do not have very good upscaling.
Post Reply