Circuit City Shuts 155 Stores - The End is Near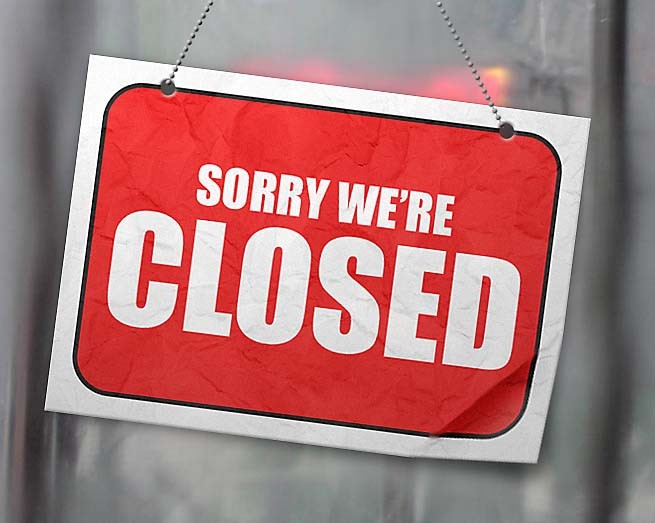 Circuit City shutting down 155 stores
Circuit City is shutting down 155 of its wost-performing stores and will, as a concurrent result, lay off around 7200 employees or 17 percent of its total workforce. The company is trying desperately to restructure its corporate structure, though at best it seems more like a controlled shut-down as the corporate machine attempts to salvage the company from an all-but collapsed stock market position.
Shutting down 155 stores represents just over 20 percent of the total number of stores the company has in the country (leaving just 566). Simultaneously, many manufacturers (the smart ones) are taking a defensive posture and changing their payment policies. This includes demanding cash payments for inventory in order to protect their stock from becoming a liability in the event of a (now foreseeable) bankruptcy call (and some are finding it hard to imagine how Circuit City can possibly avoid Tweeter's fate.) The company's stock went from $7.42/share a year ago to its present $0.30. The NYSE (New York Stock Exchange) voted October 24th to delist Circuit City stock if its price doesn't rise above $1 within six months. The likelihood of that happening seems very unlikely at this point.
The recent store closings come after almost two years of consistent losses for Circuit City as it has been consistently upstaged by Best Buy Co. Inc. and other big box stores like Wal-Mart, SAMs Club and Costco, which have been making inroads in selling consumer electronics. Over a year ago, Circuit City made the curious decision to lay off its more experienced and commission-based sales staff in favor of lower paid employees. Shortly thereafter a barrage of negative press surrounded the company and hasn't let up since. It's not all press, however, the company has made some very questionable decisions:
While we kind of liked the last idea, it was far too late in its implementation - well after the store had already been branded as being "questionable" by the media and consumers. Somewhere, there is a grad school for marketing and PR who will be studying this company for some time to analyze its demise and the exact causes which contributed to its slow-motion fall.

The 155 store closings being announced will begin as early as Wednesday, with the last store closing to be completed by the end of this year. This is a rough time to close stores and heading into the most active time of the year for retailers shows just how badly Circuit City is doing in this current economic climate.

Phil Taylor posts on November 07, 2008 12:52
S.R. Johnson, post: 477478
I for one are glad that they are closing!! I used to worked there and i've heard that they had a lot of top notch salesman and they let them go and hired a bunch or snot-nosed 17-19 yr old kids that don't know jack $hit!!
A report on my visit yesterday to my local closing store –
Here's the bow on the package of sh!t that defines Circus City – there was a 61' Samsung LED DLP TV on display that clearly had the blue LED burned out - the pic was all ugly green and red. I asked a salesclown how they expected to sell that TV and he said "Oh the ones in the box are OK - that one's just messed up". That's how stupid their salesbots are…. you wouldn't see a rusty, dented Cadillac on the showroom floor at the local dealership would ya? Buh-bye FiredDogs.
Please excuse the rant… I just found the whole experience to be professionally offensive…
Now on the other hand - I stopped by an Ultimate Electronics yesterday too - to do a little research - and their displays were very impressive. The biggest selection of HDTVs I've seen in one place outside of a trade show. Nice layouts with areas for viewing different packages and three listening rooms with a multitude of receiver/speaker selections. I left impressed for the most part. There
were
some signal issues with their video distribution and they had a Kuro playing Blu-ray which was the best looking set in the store (of course) but then they had it paired with a Bose Acoustimass system for audio…
Cpt.America posts on November 07, 2008 12:17
jamie2112, post: 477244
The last time I set foot in a CC the service people were complete idiots and I left, never to return. The end.

I had the exact same experience. I walked around the store for 20 minutes with $2000 burning a hole in my pocket and wasn't approached even once. I was there wanting to learn a bit about the latest flat panel TVs that were available, and possibly make a purchase. 20 minutes was all i could take… so i left. Went over to best buy, had to fight off 4 or 5 different helpful sales people, found my phillips, and walked out with a new TV.
Good riddance
Phil Taylor posts on November 06, 2008 15:10
My local store is on the list - just a few blocks away. Off to see what they have for their "fired-dog" sale. It'll be my first time in there in over a year…
chriscmore posts on November 06, 2008 14:19
While empathizing with their employees, I not upset to see the organization failing. I worked for them for two years and while they had a newly minted EE working for them, who worked part time and out-sold the full timers, they were furious when I recommended that customers skip the extended warranty on long-life items such as speakers and equalizers, and advised them on sound quality instead of store margin.

At CEDIA this year, I had dinner with two dear friends who were also fired from CC for similarly honest advice, and we enjoy the irony that two of us have careers in audio.

So to Cindy whatever-your-last-name-was, who set the standard for inept management via the Columbia, MO store, one big F.U….

Cheers,
Chris
MUDSHARK posts on November 04, 2008 16:11
I'm not at all surprised. Bad business model, bad customer service,and bad inventory. The only time I went in there in the last year was to change to Verizon.
Post Reply