Circuit City Lays Off 3500 Jobs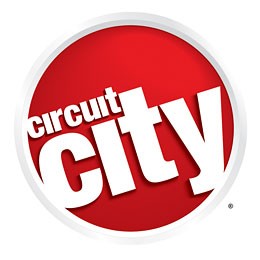 Circuity City Troubling Decision
There's been a flurry of news on the wires today regarding one of the larger consumer electronics retailers (#2 in the US). Circuit City, apparently feeling the pressure early this buying season and preparing for a tough year, laid out a plan to lay off - IMMEDIATELY - 3500 workers and replace them with lower paid alternatives. They are targeting higher paid workers, though not necessarily executives or salaried employees - calling this move a "wage management initiative". This layoff removes or replaces about 8 percent of the total Circuit City workforce.

Now, in order to be more productive in terms of gross sales, there are several options. The two main ones are improve your gross sales through better promotion and more effective business practices. The second is to cut overhead. Consumers and frequent visitors to Audioholics already know how hard it is to get tough advice from big box retail stores - a task that is bound to get even tougher as higher paid, more experienced employees are 'let go' in an effort to lower operating costs.
Whether this backfires remains to be seen, but the sudden and purposeful decision attempts to win through option #2 - and it's a risky move for several reasons:
First of all, people don't like salespeople to begin with, unless they earn respect through demonstrating knowledge of the products at hand and handling themselves in a courteous manner. Pimply-faced minimum wage employees are not likely to easily fit that description.
Second, reducing overhead assumes that everything else is good enough to improve sales. In fact, this is a limited move that results in a "fixed" reduction of costs. If not coupled with additional initiatives, then the company merely succeeds in cutting some costs for the season - not prepping themselves to exceed gross sales revenues for the coming year. They are a leaf drifting in the wind - hoping market conditions and the status quo can lead them forward.
Finally, the trend of thin margins and dropping prices doesn't seem to be ending anytime soon. As more and more direct-to-consumer businesses pop into the scene, big box stores have nothing BUT their experience and professional sales staff to help them stand out and provide an alternative. Capitalizing on this is key.

This plan doesn't seem to be positioned to make up for the massive competition and lower profit margins seen in most retail consumer electronics products these days. We're not going to tell Circuit City how to run their business - but I see a bumpy road ahead as they re-train new employees who are bound to be either very young or very old, statistically speaking. With lower pay also comes a high turnover rate and therefore more money which will need to be spent on new employee training.
Current employees were given an unspecified severance package (presumably 2 weeks pay?) and are permitted to re-apply for their old jobs for less pay ("market value" according to Circuit City) after a 10-week hiatus. That's a lot like staffing yourself with bitter, disgruntled employees on purpose - and not something I'd recommend to a company looking to ultimately increase profits for shareholders.
One AP article made a very good point. After suffering some share price setbacks  and less than desirable profits and sales, Home Depot decided to do the complete opposite - hiring more experienced workers for more pay and adding additional jobs in order to capture the market for consumers looking for a store that provided knowledgeable workers who can help them accomplish their goals. Now that's an interesting and refreshing perspective. My guess is that it's going to be a very long year for Circuit City.

stratman posts on May 11, 2007 09:48
Tweeters turn

Well first it was Circuit City firing employees left and right, now its Tweeters turn to feel some more heat, they're considering filing Chapter 11. They've only closed six of their stores, forty nine are slated. Apart from that they just reported they don't have enough money to support short term loans. Circuit City's earnings were so bad, they decided to pull report. If these two guys leave the scene its going to be bad for us, less competition means prices go up, unless Target and Wal-mart step in and start selling Denon, Yamaha, etc.
zhimbo posts on April 16, 2007 12:33
Well, if Best Buy is really making some progress in improving sales and service, then CC is REALLY shooting itself in the foot.
ddubb posts on April 16, 2007 01:42
Another tweak to the Best Buy experiences. I looked at the date on a sales receipt and realized that my crappy BB experience was a few weeks after Vista, around the beginning of March.
The more recent visit was about a week ago. The difference was like night and day. I mentioned the Blu Ray set up. The show displaying was just recently mentioned on the latest
HT Guys podcast
.
The show is "Masters of Time: A Complex Clockwork World" and Ara and Braden (the HT Guys) raved about the picture quality of this movie. Just a few episodes ago, they were discussing what are some of their favorite shows or movies for showing off how great hi-def can be when at its best. Then on their 4/13/07 show they go nuts about this movie.
I just bring it up as more evidence that BB might be on the right track, maybe know what their doing, to show off their products at their best. Maybe this is also partly why they made Business Week magazine's
"Top 50" list
.
Actually the article credits Geek Squad for getting BB on the list. But I think their current TV set ups will help, too.
ddubb posts on April 11, 2007 04:26
Some things have changed fast

My last rant could use some updating. I was pleasantly surprised on a couple recent visits.

First I went to a regional big box chain called American TV. The sales staff there tends to be a bit better at knowing the products, and in a recent visit I was mildly impressed with some of what they were saying. First, as I walked in I saw one guy browsing a website that displayed/explained different model TVs, so he was reading up. The other guy I talked to talked at length and in depth about innovations expected in the next generations of TVs, so obviously he had been doing some reading. Also the layout and pq's of the TVs was a bit improved.

The bigger improvement was at Best Buy. First, one of the first things you see when you get to the TVs is an amazing demonstration of Blu Ray. Next I went to the Wega that I previously said had showed the best pq. The Wega still looked really good, even after drooling over the Blu Ray. And then, almost everything else looked better than the Wega. The BB loops looked as good as you'd expect them. Out of dozens of sets, it looked like most were tweaked to a pq that was as good or better than you'd think it could be.

I did see one 32" display that was showing the same program as others around it, except it was extremely fuzzy and grainy, I'm sure it was just a glitch like a loose connection or something.

There was a mini living room set up. I think they had a 60" Panasonic that was holding its own, but maybe had a few minor shortcomings if you looked real close at challenging scenes. Any sales staff not helping customers were actually hustling around the store, moving equipment, one guy was stringing up a massive array of speaker systems to a huge switching box.

I guess I hadn't spent a lot of time shopping since just after christmas and around the Vista release date. A lot has changed in a short time. Looks like now a couple stores are at least trying a little harder. I wonder how a CC stacks up now.
Dolby CP-200 posts on April 06, 2007 05:53
Well looks like there BUGGERED!
Post Reply