Circuit City Lays Off 3500 Jobs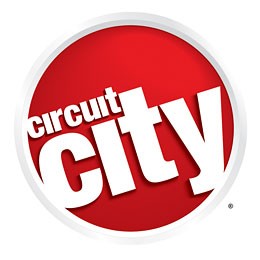 Circuity City Troubling Decision
There's been a flurry of news on the wires today regarding one of the larger consumer electronics retailers (#2 in the US). Circuit City, apparently feeling the pressure early this buying season and preparing for a tough year, laid out a plan to lay off - IMMEDIATELY - 3500 workers and replace them with lower paid alternatives. They are targeting higher paid workers, though not necessarily executives or salaried employees - calling this move a "wage management initiative". This layoff removes or replaces about 8 percent of the total Circuit City workforce.

Now, in order to be more productive in terms of gross sales, there are several options. The two main ones are improve your gross sales through better promotion and more effective business practices. The second is to cut overhead. Consumers and frequent visitors to Audioholics already know how hard it is to get tough advice from big box retail stores - a task that is bound to get even tougher as higher paid, more experienced employees are 'let go' in an effort to lower operating costs.
Whether this backfires remains to be seen, but the sudden and purposeful decision attempts to win through option #2 - and it's a risky move for several reasons:
First of all, people don't like salespeople to begin with, unless they earn respect through demonstrating knowledge of the products at hand and handling themselves in a courteous manner. Pimply-faced minimum wage employees are not likely to easily fit that description.
Second, reducing overhead assumes that everything else is good enough to improve sales. In fact, this is a limited move that results in a "fixed" reduction of costs. If not coupled with additional initiatives, then the company merely succeeds in cutting some costs for the season - not prepping themselves to exceed gross sales revenues for the coming year. They are a leaf drifting in the wind - hoping market conditions and the status quo can lead them forward.
Finally, the trend of thin margins and dropping prices doesn't seem to be ending anytime soon. As more and more direct-to-consumer businesses pop into the scene, big box stores have nothing BUT their experience and professional sales staff to help them stand out and provide an alternative. Capitalizing on this is key.

This plan doesn't seem to be positioned to make up for the massive competition and lower profit margins seen in most retail consumer electronics products these days. We're not going to tell Circuit City how to run their business - but I see a bumpy road ahead as they re-train new employees who are bound to be either very young or very old, statistically speaking. With lower pay also comes a high turnover rate and therefore more money which will need to be spent on new employee training.
Current employees were given an unspecified severance package (presumably 2 weeks pay?) and are permitted to re-apply for their old jobs for less pay ("market value" according to Circuit City) after a 10-week hiatus. That's a lot like staffing yourself with bitter, disgruntled employees on purpose - and not something I'd recommend to a company looking to ultimately increase profits for shareholders.
One AP article made a very good point. After suffering some share price setbacks  and less than desirable profits and sales, Home Depot decided to do the complete opposite - hiring more experienced workers for more pay and adding additional jobs in order to capture the market for consumers looking for a store that provided knowledgeable workers who can help them accomplish their goals. Now that's an interesting and refreshing perspective. My guess is that it's going to be a very long year for Circuit City.