Circuit City Residential Installer Jobs Cuts Coming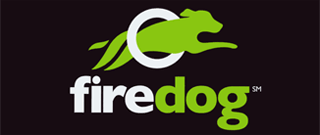 We get it. Best Buy is #1. Now go away.
This week Circuit City Stores Inc. said that it is shrinking its Firedog home installation business in response to the national economic slowdown centered around the home construction industry.
Between now and Fall, a spokesman for Circuit City said the company will cut nearly 70 jobs, or just over 2% of its Firedog workforce. Mostly cuts involve custom installers who wire up residential houses for surround sound. Some of those workers will be shifted to similar jobs wiring hotels or condos, or to other areas of the service business.
While Circuit City is making every effort to relocate those workers into its commercial divisions, most of the jobs will likely be eliminated. Those who lose their jobs will be offered severance.
While Best Buy is no doubt fanning the flames of this announcement, it seems like Circuit City is taking reasonable measures to insure its $200 million/year business which saw its debut in September 2006, four years after Best Buy purchased its similar Geek Squad service. To be honest, with the way the news is being reported these days, we wouldn't be surprised to find that Best Buy has hired a large team of PR people to feed negative reports of Circuit City into the marketplace. Every week it seems there is a new anti-Circuit City story that touts Best Buy as the #1 electronics retailer. We get it, you're #1. Now go away.

Nationally, new home construction hit a 13-year low in February and declined nationally for the fourth straight month, the U.S. Department of Commerce reported last week.