Circuit City Liquidates Remaining Stores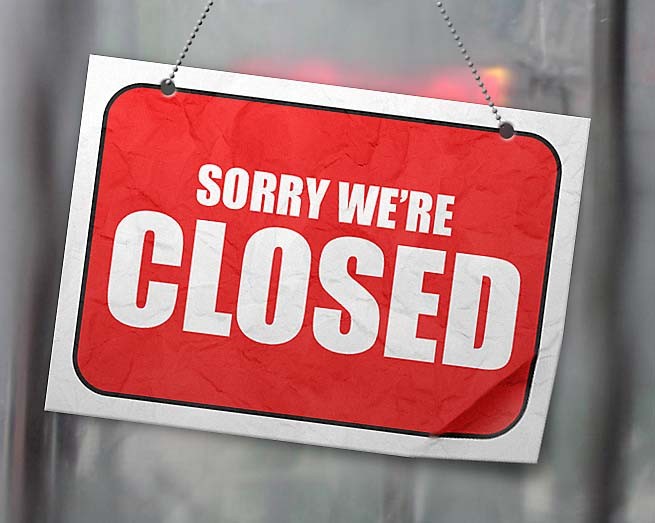 Circuit City Liquidating Stores
"This is the only possible path for our company. We are extremely disappointed by this outcome."
- James A. Marcum, acting chief executive
Circuit City who, as of last week was the nation's second-biggest consumer electronics retailer, announced today that it had run out of options and will be forced to liquidate its domestic stores - all 567 of them. This represents around 30,000 employees who will be hitting the ranks of the unemployed and marks the end of an era for a big box store who seemed unable to do anything right for the past two years.

It seemed that all last year, Circuit City had been seeking a buyer, but the company could not woo Blockbuster Inc or anyone else to step in and pick up the pieces (they withdrew their $1 billion offer last July due to the financial crisis). Additionally, the lackluster credit market reduced options for the company to refinance its debt and dig itself out of the financial hole they had dug for themselves. Lower than average holiday sales results pulled down even top-performing stores and pretty much put the final nail in the coffin.
According to the AP and Yahoo! Finance, Circuit City said in court papers it has appointed Great American Group LLC, Hudson Capital Partners LLC, SB Capital Group LLC and Tiger Capital Group LLC as liquidators.
"Regrettably for the more than 30,000 employees of Circuit City and our loyal customers, we were unable to reach an agreement with our creditors and lenders," acting CEO James A. Marcum said.
It's unknown at present what will happen to the company's 765 retail stores and dealer outlets in Canada, but we do know that US shareholders will get zip, nada, nothing - as is typical in these types of bankruptcy liquidations.
We reported that back in November Circuit City filed for Chapter 11 bankruptcy - mostly because vendors began holding back shipments due to lack of, or delayed, payments and were worried about supplying increased inventory (at risk) for the holiday peak. It didn't seem to make sense as a long-term move (only Donald Trump seems able to successfully use bankruptcy as a "growth" plan) especially with Circuit City claiming it would magically arise out of the ashes within 6 months (and this without announcing any substantive changes).
How does this affect us as consumers? Simple. The next time you visit a strip mall with a Circuit City encap you're going to see a nice big empty "For Sale/Lease" sign on a 20,000+ square foot building. That's not good for any neighborhood. Additionally, dumping that many employees into a market that is already showing over 7% unemployment is a sure fire mix for increased difficult times.

The commercial real estate market is about to go for an interesting ride.