Circuit City Files for Bankruptcy Chapter 11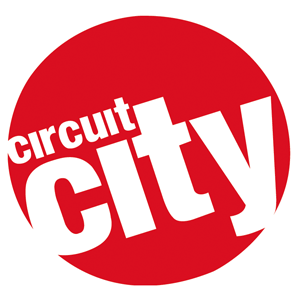 Circuit City files Chapter 11 Backruptcy
Despite efforts to keep the system afloat, including shutting down more than 20 percent of its stores last week, Circuit City Stores has filed for bankruptcy. This year's economic downturn seems to have been too much for the Richmond, Virginia-based electronics giant, who has been struggling non-stop since last year to match sales with rival Best Buy and other big box stores.

Chapter 11 bankruptcy protection doesn't necessarily mean that the Circuit City stores will be closing tomorrow. It does, however, allows them to hold off creditors and operate as normal while they develop a financial reorganization plan. The problem with this of course, for an electronics retailer, is that they largely operate on credit. It's going to be very difficult for the company to operate its store when all of its vendors are owed money and will presumably begin requesting future orders be paid up front prior to shipment.

In the bankruptcy filings, which are traditionally wanting on info, Circuit City says it has more than $1 billion in assets and more than $1 billion in liabilities. The company stated that it anticipates it would have money to distribute to unsecured creditors, who get paid last.
As the holiday season begins, it's odd to think that Circuit City couldn't hold out until after the traditionally "black" (profitable) holiday season to help it get out of the red. We have very little knowledge of the actual details at present, but it's certainly hard to imagine a restructuring plan that doesn't involve some kind of fire-sale buyout from a larger vendor - if only to gain the real-estate enjoyed by the former retail giant.

pzaur posts on November 11, 2008 16:44
Just got back from the local "sale". Definitely a crock. DVDs and Blu-Ray are 20% off. Computers are 5%, including the "last one" in stock for models. Select TVs are 10%. Still a rip-off on all but the DVDs. Just picked up Transporter and Spider-Man 1 for $17.00. Not a bad cost for both.

-pat
MatthewB. posts on November 11, 2008 15:30
Oh and they still had Monster HDMI cables for 120.00
MatthewB. posts on November 11, 2008 15:28
I was there this past weekend and their "closeout sale" was B.S. What they did was jack the price of items up 25% and claim everything is 20% off. I checked out several items and knew they were far cheaper at Ultimate Electronics or Fry's and don't get me started on their bluray selection. They were higher costing than Wal-Mart and way more costly than Amazon.

I figure if they want their inventory gone they need to be in competition with internet pricing. But what amazed me even more were all the "sheep" who came in and were blindly buying all kinds of stuff without any research at all and thinking they were getting the deal of the century.

I even told one customer who was getting ready to spend a 1,200 on a POS Sony reciever that if he went to Fry's he could get the Onkyo 805 on closeout for half the cost and it is twice the reciever.
haraldo posts on November 11, 2008 12:41
Sad thing about all these people being out of a job right now at worst possible point in time
smurphy522 posts on November 11, 2008 11:58
They've been going down hill for the last 7 years (or when they decided to be more like BB and rid themselves of knowledgeable sales force). Sinced then I alsways saw them as the "Red Best Buy" only with slightly different products. On the A/V side 10 years ago, they were close to what BB has now with Magnolia. Every once in a while you find a sales person who at least knows what some of the products are. Circuit city was the first electronics mass merchant to have mandatory training for the sales force and readily had updates either via the vendors or the company internal training force.

As a past sales manager there I am sad to see this day but I had forseen this many years ago. All they have been trying to do for the last 10 years or so was to be like BB….their ultimate demise.
Post Reply