Walter Becker & Steely Dan: Engineering the Passion Behind the Sound
Walter Becker & Steely Dan: Engineering the Passion Behind the Sound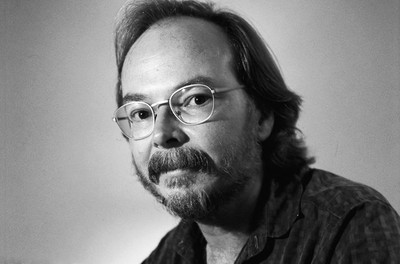 On September 3rd, 2017, the world lost another musical legend - Walter Becker, one-half of the duo that named themselves after a metallic sex toy from a William S. Burroughs novel, Steely Dan. Becker was the silent one, but he was also the kind of misanthrope that would roll his eyes at yet another gushing tribute to his genius. So, I'll spare you the sentimental fawning and just cut straight to why I think the life and career of Walter Becker mattered to music.

At its height, Steely Dan was more of a studio musician collective than a band. Outside Becker and Fagen, the group was an irregular team featuring many great studio musicians. But Steely Dan had another important team whose presence remained even more consistent album after album than any of the actual musicians – a team of sound engineers, including the likes of Roger Nichols, Elliot Scheiner, and producer Gary Katz, this was the band behind the band. This team would work alongside Becker and Fagen late into the night to make the most of their precious studio time. They were at the controls and mixing boards obsessing over tone and timing, while inventing new techniques that would continue to be used by sound engineers for generations. Steely Dan weren't just musicians, they were audiophile technologists who preferred the studio to the stage.
Godfathers of Hipsters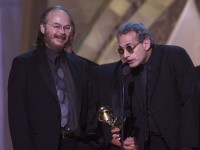 It's said that Neil Young was the godfather of grunge for influencing a generation of slackers with an unpolished sound. Steely Dan on the other hand, were perfectionists that obsessed over complex arrangements and timing while cultivating a detachment from the conventions of rock or pop music. For their notorious wit and sarcasm if not their raw talent, Steely Dan were a ready-made predecessor of the modern hipster. On a personal level, they were quick-witted cynics with a sense of humor they would unleash like a weapon during their rare interviews where they would inevitably mock the very idea of being interviewed.

Throughout the '70s, Walter Becker - the more elusive of the two - seemed to exude apathy about his growing fame while simultaneously laying down some of the most complex and beautiful arrangements ever heard. Through their lyrics, Steely Dan wrote literate classics that painted powerful portraits of characters that often found themselves in pursuit of what Walter Becker once described as "epic loserdom".

Neither Fagen nor Becker would appreciate the comparison to a culture of smug, ironically mustachioed college-aged kids in the 2010s, and nobody would receive the mantle of godfather of hipsters proudly. But the comparison works for the duo who sneered at the very concept of rock stardom itself, even though they had a unique vision for music that could be to back it up their cynicism, it just took a few albums for their sound to come to life. Throughout their career, Steely Dan avoided the public and interviews, while populating their lyrics with wry humor that went over the heads of most. While audiences connected with their musical quest for perfection, the duo never went out of their way to connect with fans. Steely Dan was quite simply… above it all.
New York City Beatniks
As kids in the 1950s, Becker and Fagen grew up in the sprawling suburbs around New York City. They were among the first generation to adopt a sense of ennui at the reality of the newly minted post-war American dream of a consumer society.

Walter Becker was born on February 20, 1950, and by all accounts had a difficult childhood. He grew up in a broken home, raised between Queens and Scarsdale by his father and grandmother after his mother left the family to move back to her native England. Creativity is the soul's response to the torment of the mind, and like many young tormented minds, music provided Becker escape. As a kid, he learned to play saxophone and then picked up the guitar and learned to play the blues.

Becker and Fagen met in 1967 as students attending Bard College in New York. Fagen likes to tell the story of hearing a guitar playing as he walked passed a café. He was so impressed by the bluesy groove that he assumed the musician would be black. When Fagen met the player, who turned out to be Walter Becker, he simply asked Becker if he wanted to be in a band - and that's how one of the most famous duos in music was born.

Like many New York students in the '60s, Fagen and Becker would soak up cultural hotspots like Greenwich Village, immersing themselves in beat culture, music and literature. Hence the William S. Burroughs-inspired name of their group. The two shared a love for freewheeling jazz and blues, as well as an offbeat sense of humor that set them apart from the summer-of-love, hippie culture that would have been in full swing when they were students. Instead, the two came of age under the influence of local beatnik artists and musicians, many of whom by the late '60s must have seemed like the kind of aging losers Steely Dan would write about in their songs. Desperate people looking for a subversive culture of escape, Becker's "epic loserdom", were recurring character types for which the duo had a lifelong affection.
The Birth of Steely Dan
By 1971 Fagen and Becker had landed a gig selling songs to other artists at the ABC Dunhill studio under a young producer named Gary Katz. Katz would task one of his engineers, Roger Nichols, to help the unknown duo record their first demo.

The Becker, Fagen, and Nichols trio clicked when it became apparent all three shared a workaholic's love for sonic perfection, and the three would work together late into the night on their recordings. In 1972, producer Gary Katz would work with Steely Dan on their debut album and together with Roger Nichols, the four began a lifelong professional relationship.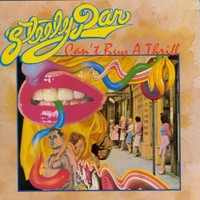 Through the early '70s, Steely Dan established themselves as a more conventional pop-rock band, with a stable of recurring musicians and a few solid hits. Their first album, "Can't Buy a Thrill" released in 1972, was a huge success for the young band and it opened doors for them. Songs like "Reelin' in the Years", "Do it Again" and "Dirty Work" remain classic rock radio staples to this day. But the tour that followed was by many accounts a disaster. It only confirmed that Fagen and Becker were far more comfortable in the studio than on stage. Perhaps this is why Steely Dan suffered an extended sophomore jinx - their next few albums would fail to reach the height of their first.

Only two years later, after touring for their 1974 album Pretzel Logic, the band would retire from live performances altogether.

Between 1974 and 1980, Steely Dan became a dedicated studio act that elevated the art of recording music. By dispensing with live performances, a cornerstone of conventional rock bands, they became the most unconventional songwriting duo in history. Becker and Fagen had long experimented with jazz-infused rock, but in 1977, with the release of their legendary Aja album, Steely Dan had perfected a truly unique style, not only of music but also production.

Music critic Stephen Thomas Erlewine said of the album: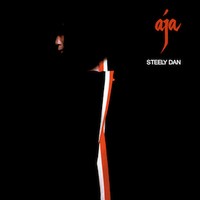 "...with Aja, Walter Becker and Donald Fagen's obsession with sonic detail and fascination with composition reached new heights. A coolly textured and immaculately produced collection of sophisticated jazz-rock…"
The Aja album is still consistently cited as one of the best sounding albums ever recorded. It has been a staple test recording for audiophile sound systems for the past 40 years. Prior to Aja, Steely Dan's music had been criticized as too calculated and soulless to fit the mold of real "rock and roll". The duo addressed this criticism with their selection of studio musicians for Aja. Among them were Wayne Shorter and Victor Feldman, veterans of the Miles Davis Quintet, who oozed with the soul and full spontaneity of jazz - sounds that Becker and Fagen captured in the studio and measured in perfect proportion across the album.

But it wasn't just their obsessive details in the recording studio that made Steely Dan into the gold-standard in audiophile recordings. The duo would embrace the use of technology in the studio long before new wave or electronics made their mark.
Roger Nichols & Steely Dan Break New Ground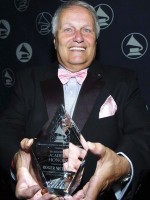 Roger "the Immortal" Nichols - remember that sound engineer that helped Fagen and Becker produce their first demo for the ABC back in '71? He was practically a third member group. Nichols contributed his engineering genius to every Steely Dan album, including all of Fagen and Becker's solo albums.

While recording the album Countdown to Ecstasy (1973), while having difficulty obtaining the perfect drum tempo for the track Show Biz Kids, Nichols was able to improvise with an incredible expedient tape loop.

Roger Nichols explains his technique in the Steely Dan bio "Reelin' in the Years", published in 2000:
"It was just one of those tunes that was so very difficult to play exactly in tempo, with every instrument in sync. ... There were no drum machines in those days, so we made a 24 track, eight bar tape loop, which at 30 ips was a considerable length of tape, trailed it out through the door into the studio, around a little idler which was set up on a camera tripod, back into the studio and then copied that to a second 24 track machine. Everything was on tape except the lead vocal and the lead guitar. It worked like a dream."
This was just the beginning of the innovations Roger Nichols developed for Steely Dan. The constant need for a steady tempo drove the band to pioneer the use of an early drum machine called Wendel.

The year 1979 found Steely Dan in the studio with producer and long-time collaborator Gary Katz. This time, Roger Nichols had invented a digital solution for the group's tempo problem. In an industry first, Nichols' own Wendel Sampling Drum and Audio Sampler (12.5kHz/12-bit) would be used on all drums and percussion for Steely Dan's 1980 album "Gaucho".

In a 1984 issue of Field Test magazine, fellow audio engineer and music journalist George Petersen said:
"The initial concept of Wendel was born out of Nichols attempt at maintaining consistency during the Steely Dan albums, which typically used a number of different drummers playing over a period of months in any number of studios. Wendel made its debut in December 1979 on "Hey Nineteen" on the band's Gaucho LP, and was used on all the album's other cuts as well. Wendell Jr is a simplified version of the original Wendel (which costs $80,000) offering the same sounds in a low-cost ($995) single rack-space sample playback unit."
Roger Nichols would go on to earn three Best Engineered Recording (Non-Classical) Grammy Awards for his work with Steely Dan's Aja, FM and Gaucho albums. Then he'd earn another for his work on the band's 2000 comeback album, Two Against Nature, including two more Grammys for Best Pop Vocal Album and Album of the Year.
Steely Dan Takes a Break
It was 1980, the dawn of a new digital age in the recording studio. Digital technologies would soon be embraced in the studio, due in part to Steely Dan's influence. Meanwhile, a new digital storage format for music called Compact Disc (CD) was making its way to consumers. But for Steely Dan, the music stopped.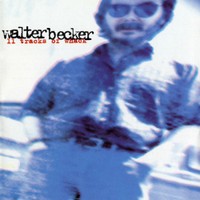 In 1981, Steely Dan officially disbanded. Becker moved away to Hawaii and in subsequent years he would lose touch with his old friend Donald Fagen. In a 1994 interview, Walter Becker gave a rare candid talk about retreating to Hawaii to deal with a rough patch in his life. He had endured the death of his long-time girlfriend Karen Stanley to a drug overdose and needed time away to deal with his own escalating drug habit.

Becker spent much of the early '80s out of the spotlight and away from the recording studio. During this time, Donald Fagen tried to keep in touch with his old friend in his own sarcastic way. Fagen went back to New York City and would often be seen haunting jazz bars, where, according to a Rolling Stone article, he would ask the jazz musicians to autograph napkins with their signature addressed "To Walter…". Fagen would drop them in the mail to Walter Becker in Hawaii hoping it would keep him going.

Becker's time in Hawaii paid off. He did indeed recover from his addictions and began a new life. He married a yoga instructor named Elinor, with whom he had a son, Kawai, and adopted a daughter, Sayan. The couple and their two children lived on a Hawaiian cattle ranch where Becker had his own recording studio built.

By 1985, Walter Becker was back to work in his Hawaiian studio, this time as a producer. He recorded albums at his ranch for Rickie Lee Jones, Michael Franks and China Crisis. By '93 and '94, Becker and Fagen would work together in limited capacities, at one point producing a solo album for each other. Becker's debut solo record, "11 Tracks of Whack", was produced by Donald Fagen. Fagen's second solo album, Kamakiriad, was produced by Becker who also played guitar, bass and co-wrote the track Snowbound.

By the mid-90s the two were reunited and began touring together again as Steely Dan. While no new songs came out of their temporary reunification, the tour resulted in a live album – "Alive in America" (1995).
The New Steely Dan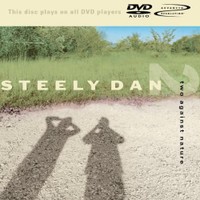 The new millennium saw a new era for Steely Dan, along with two new albums. The duo was definitely back together, and so was their cutting-edge production team. 
In 2000, Steely Dan released their first album featuring original music since 1980's "Gaucho". After all the two had been through in the preceding 20 years, the album was aptly named "Two Against Nature". This time Fagen and Becker would self-produce, with the help of long-time pal and legendary studio engineer Roger Nichols in the role of executive engineer.For Two Against Nature, the group embraced all of the new digital recording technology the year 2000 had to offer. They also applied Steely Dan levels of perfectionism in the studio, and again produced an album that is frequently listed as one of the best sounding albums of all time. Two Against Nature was recorded in 5.1 surround at 24-bit / 96 kHz high-resolution surround for the new DVD Audio format.
Three years later came "Everything Must Go", Steely Dan's ninth and final album (2003). The same team produced their second comeback album, and many of the same studio musicians and engineers were involved, including Roger Nichols and legendary studio engineer Elliot Scheiner, also a long-time Steely Dan collaborator.
This time around, instead of going full digital as they did with Two Against Nature, Everything Must Go was recorded completely analog, using audio-taped live sessions with studio musicians. Although Everything Must Go didn't get as much critical attention as Two Against Nature, nor any of the four Grammy Awards earned by their previous album. Fagen himself always considered Everything Must Go to be very underrated.

Taxicab Confessions with Steely Dan
As was their norm, Steely Dan would embrace the new audio formats and release Everything Must Go on DVD-Audio 5.1 in high-resolution 24-bit 96 kHz and 2.0 at 24-bit 192 kHz sound. The DVD-Audio version also featured a Taxi Cab Confessions interview with Becker and Fagen, where the two put their playful sides on display to fans.

Steely Dan's engineer Elliot Scheiner was a pioneer of 5.1 surround for music, and is known for setting the standards in studio engineering for the Eagles, Van Morrison, Queen and of course Steely Dan. He was on hand for the 5.1 mix of Two Against Nature and Everything Must Go, but he also remade Steely Dan's 1980 Gaucho album in 5.1 surround on DVD-Audio, widely considered one of the finest remixes available.

When asked in an interview if he thinks 5.1 is an artistic medium for music Scheiner says:
"Oh, absolutely. No question. It requires a whole new way of thinking… You have to match what was on the record and what the original mix was about. You can't add effects that weren't on the original tape."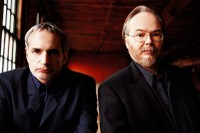 But Becker had a slightly different outlook on releasing Steely Dan albums on new surround formats:
"We're aware of two kinds of technical innovations," he said. "Category number one are things that help us do something sonically or musically that we couldn't do before, but probably already wanted to do for 20 years. Category number two are things that can increase our income. So every time somebody comes up with a new format in which our material can be repackaged, we put aside whatever forebodings we may have about the durability or advisability of the new format. Instead, we throw our weight 110 percent behind it to get the product our there on the shelves and see if anyone will buy it."
Farewell to Walter Becker and Steely Dan
The cause of Walter Becker's death has not been reported, and it's fitting that he should remain as enigmatic in his death as he was in life. Like so many misfit kids from the suburbs, Walter Becker found escape from conformity through music. For him specifically, it was in his guitar and finding a groove somewhere between jazz and blues – as well as a love of how it all sounded after long, perfectionist sessions in the studio.

Just days after the news of Walter Becker's death, his daughter wrote a tribute to her father that sums up his love of his craft. There is so much more that can be said about the life, career and genius of Walter Becker. I was and always will be a fan of the lesser known of the duo, but I will end it here with an excerpt from a tribute written by his daughter Sayan who truly understood his unique passion for the sound behind the music:
"You loved music more than anyone I know. You're always there bobbing your head to each beat, doing a little dance here and there, or sitting over there with your big headphones on and swaying back and forth. I could see it, you're dissecting the song — listening in closely for each beat, for each musical instrument — you know, whatever you musicians do. But I get it."
Confused about what AV Gear to buy or how to set it up? Join our Exclusive Audioholics E-Book Membership Program!
Recent Forum Posts:
Dean1219 posts on March 18, 2018 05:36
Here is their 1993 live performance:
https://www.youtube.com/watch?v=mGt8RebOy7Q
Steely Dan and Spyro Gyra are my favorite groups. They
both reek of precision sound that makes me feel refreshed.
gwilav posts on October 21, 2017 13:00
I went to see Steely Dan in Chicago when they first started touring again in the early 2000's. I was walking downtown after lunch and spotted Walter Becker walking by himself carrying a bag (looked like he'd been shopping). No one recognized him as he walked down the street but I had been a Steely Dan fan since high school in the 70's and recognized him immediately. I crossed the street and approached him and we talked for a few minutes. He was a very unassuming and unpretentious man and was kind enough to talk to me for a couple of minutes, a day I'll always remember. I had never had a chance to see them live early in their career and Had waited a long time for the opportunity and that nights concert didn't disappoint.
everettT posts on October 03, 2017 18:10
DigitalDawn, post: 1213399, member: 78241
Thanks for that great story on Walter Becker. Steely Dan was one of my favorite artists during college and after. I have 'Two Against Nature' on DVD Audio, and it's definitely the best sounding disc in my collection.
The entire TAN album just seemed to mixed perfect. The bass lines from Cousin Dupree, to the lyrics "What a shame about me" just enjoyable.
DigitalDawn posts on October 03, 2017 05:57
Gene,

I've had it for years and years. I bought the disc when Peter Tribeman told me about it – probably when it first debuted.

Isn't it available on HD Tracks in multichannel?

Dawn
Gov posts on October 02, 2017 15:49
Huge Steely Dan fan!! Becker and his music will certainly be missed. Gene, thanks for the article!
Oh and at one time, I had Two Against Nature, Everything Must Go and Gaucho on DVD Audio, but foolishly sold them off!!
Post Reply