Exactly Why YOU Are So Important To The Audio Video Business
Exactly Why YOU Are So Important To The Audio Video Business
by
Jerry Del Colliano
—
May 12, 2022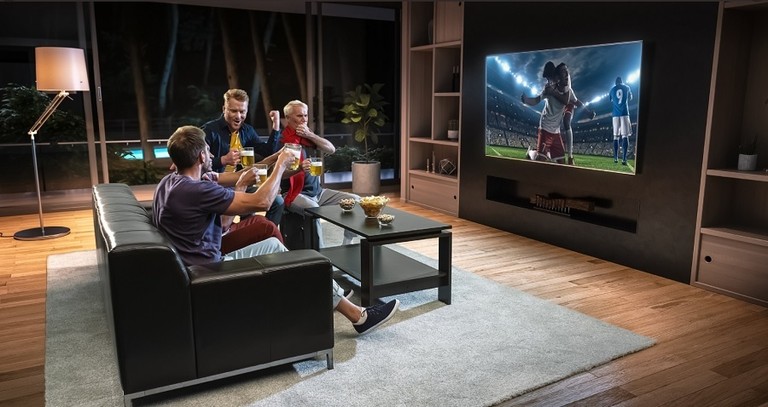 Audio Influencer
If you are a reader of a publication like Audioholics.com you are almost assuredly a well-read audiophile and-or a home theater enthusiast and the importance of your role in the business and hobby of enthusiast AV is possibly bigger than you may know. Yes, you spend what you can to constantly update and improve your gear but as nice as those purchases are for the AV business, where you really earn your stripes is as an "influencer". That's right… you are an influencer and you didn't need a YouTube.com channel or follow any number of massively annoying Millennial clichés. How about that?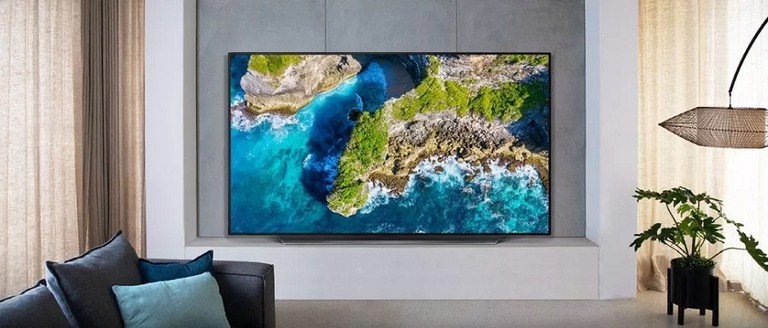 I will give you an example from my world which I would bet happens all of the time in your life as the well-earned, local expert on all things AV. A buddy of mine outside of Toronto is going through one hell of a tough time in his life right now. His under-40-year-old wife is in the hospital again with what looks like kidney failure that she sadly may not recover from. He has custody of their five and seven year old kids and is living and working in his parent's finished basement while the kids are sleeping upstairs in the guest room. His parents are a life-saver for him being able to effectively solo-parent as well as work in big tech during the day to make a living. Living up to Canadian stereotypes, he is a gigantic hockey fan and wants to set up a system in his parent's basement so that he can watch NHL games (and plenty of other non-hockey content) without upending his parent's life and their routines after the kids go to bed. He called me wanting to know what type of TV he should buy: LG OLED or Samsung QLED? Is Sonos any good? He had a lot of good AV questions and I took care of them easily as I still do for many of my friends and old readers who still have my old magazine's email (yes, it still amazingly works). I had a rule back then as a publisher and it still goes now: if somebody emails me a question about what gear to buy that I will do my level best to answer it. I feel that was (and still is) my responsibility and a good way to pay it forward with some goodwill to the readers.
The collective "you" has massive significance to the health and growth of the business and hobby in that you are the ones who your neighbors, friends and family come to for advice on what TV to buy or what speakers sound best. And you have great information for them because you take in so much content from your reading while also going to regional shows, follow podcasts and any number of other sources of AV information. Compare what you know to the average "Blue Shirt" from Best Buy and you are likely in a whole other level of understanding of audio video technology. Buying AV gear online is perfectly cool in my world but without seeing, touching, feeling, hearing and seeing the gear in person like you would at a retailer – your trusted endorsement is such a key part of future success of the industry. This is one of the main reasons why AV companies support the best publications like Audioholics.com with advertising dollars which is essential to run these small businesses. Simply put, you are the unsung hero of this story.
Back to my buddy in Canada, it is important to present simple and enthusiastic advice to people who ask for a recommendation. Don't get too "into the weeds" in terms of technology, product numbers etc… In this case, we took on the topic of what TV to buy first. I started off by telling him that basically you can't go wrong buying even middle-of-the-road TVs in 2022. They are all great if we really get down to it. Today's UHD TVs are thin and bright, come packing 4K resolution with HDR and easy to get to SMPTE broadcast standards with a few clicks on your remote. My slight preference is for OLED sets in that the blacks on the TV look a little more "inky" (wow, what a geeky word) as we liked back in the pre-4K days with plasma TVs versus LED sets of the era. What I urged him to do was use the remote on Day One to find the Settings-Picture-Mode and take the TV out of Dynamic Mode (no matter what TV he buys). I explained to him that TV manufacturers know the human eye tends to prefer blue over other colors and we are often drawn to brighter sets when given a comparison. That's fine for the wall of HDTVs at your local, big-box or warehouse retailer but NOT in your home. The good news is: it will take you 10 to 15 seconds and literally zero money to get your TV to damn close to SMPTE broadcast standards by selecting "Cinema" in your picture settings. That's it. It couldn't be more easy. In the old days, maniacs like me hired Hollywood studio video calibrators who work with the likes of Technicolor, Dolby and Paramount and the like to come tweak my TVs to SMPTE standards. It cost $500 to $1,000 per TV and wasn't easy to arrange. Now, one preset does it on nearly every set – especially LGs. This is a cheap and easy solution that also saves the life of the TV.
The next question was a little more tricky when we got into the whole Sonos issue. Sonos is a product that I have learned to really like in the past few years because of its simplicity and ease of use. Historically, Sonos wouldn't buy an ad from me in my former career, and that was hard to get over. But their products won me over compared to the $2,000 plus whole-home streaming components I had in the past.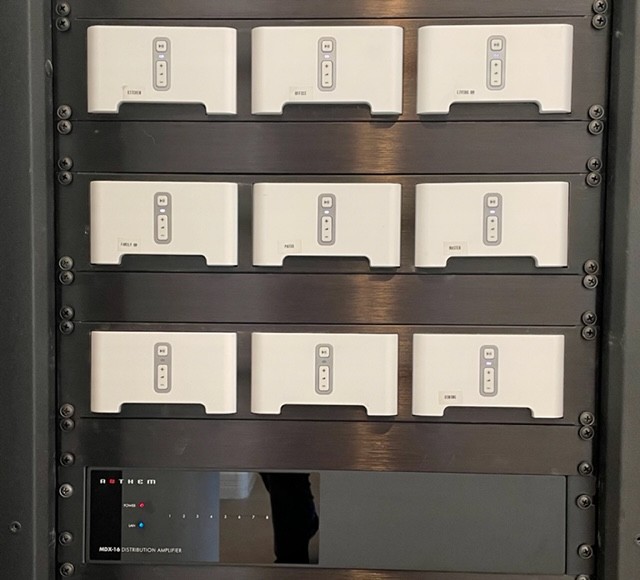 Another consideration for me is that Sonos products are very low profit margin, more like a computer than an AV product, which dealers don't like but their MESH network operation makes it incredibly easy to grow your distributed audio system which is impressive and very attractive to DIY consumers. I explained to my buddy how I use their "brick" as a per-room controller and then other, higher-end speakers like Nakymatone ECTH "invisible" speakers and Gray Sound in-ceiling subwoofers using amplification from Anthem's MRX amps that have Anthem room control. Thus my older Sonos boxes are in effect per-room Sonos preamps all racked up nicely in my Middle Atlantic Rack. For his needs a Sonos soundbar and wireless subwoofer would be a great start with perhaps a Roku dongle and cable TV as inputs. What I illustrated for him was how Sonos could be a gateway to higher performance, possibly Canadian speakers from say the likes of Paradigm that would outperform Sonos, but for now this Sonos investment sounded like a smart idea.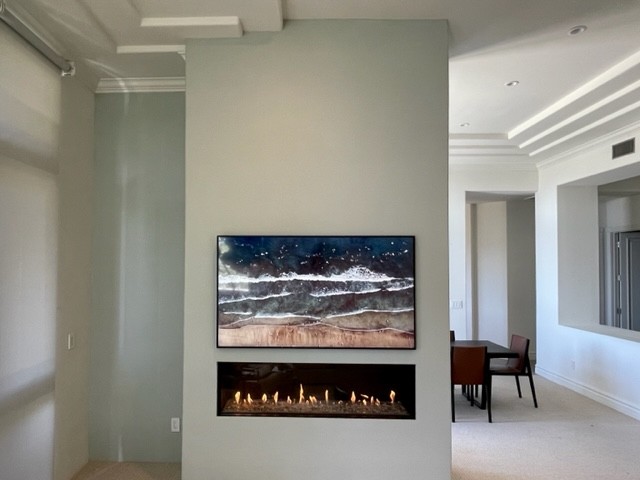 Congrats. You are the Audio Influencer!
I don't know if anybody ever thanks you for being an audio video enthusiast but it is time they do. Without you being you when it comes to helping people find the best value and performance in audio and video – the business and hobby would be in a different and far worse place. Your enthusiasm is the spirit behind how the boxes get moved and people learn about the joy and passion of owning a high performance movie and music playback system. Excellent work and keep it up!
Confused about what AV Gear to buy or how to set it up? Join our Exclusive Audioholics E-Book Membership Program!
Recent Forum Posts:
lovinthehd posts on May 12, 2022 22:27
Somebody has to play devil's advocate….but otoh I can't say my sister followed my lead nor my brother, dad had decent taste and got me into it in the first place. Mom just didn't care. One of my best friends bought the Bose system I tried and couldn't stand. Where I live now most of my friends just have a soundbar or at best a crappy stereo. Most people I find just don't give a s*it
gene posts on May 12, 2022 04:42
The influence of the consumer in the audio industry may be bigger than you know. Audio companies spend millions of dollars on advertising, but with the loss of brick and mortar stores, sometimes the only way to get hands on knowledge of a product is to go to your audiophile friend's house to try it out. YOU are the influencer without even having to go on social media!
55995
Read:
Why You Are Important to the Audio Video Industry
Post Reply