JBL 4329P Powered Monitor Speakers Bring Best Tech Into Compact Size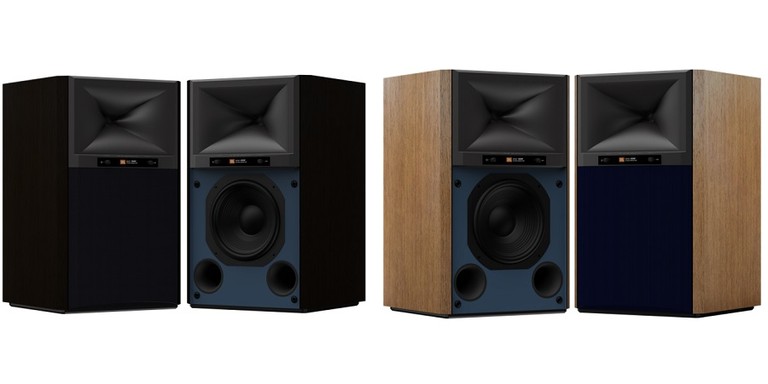 JBL 4329P
Summary
Executive Overview
Are we seeing a surge in quality powered monitor speakers? Powered bookshelf speakers may sound like a step up from powered computer speakers, but with companies like RBH and their $3,200/pair PM8 and Sigberg Audio's $6,500/pair SBS1, the trend toward higher end powered monitors for the home can't be denied. Harman Audio's JBL division is no stranger to the HiFi powered monitor speakers. In the last few years, JBL released quite a few powered monitor speakers, including the 4309 and 4349 Studio Monitors. Now, JBL has announced the release of the JBL 4329P. The 4329P follows the award-winning 4305P Studio Monitor – the smallest and first powered model in the range. The 4305P found itself on several "best-of-2022" lists because of its acoustic performance, extensive connectivity options, ease-of-use, and its unique Studio Monitor styling.
JBL 4329P Studio Monitor Powered Speakers YouTube Overview
The 4329P takes the 4000P speaker line to the next level with its step-up compression driver, larger 8-inch woofer, and twice the amplifier power versus its smaller sibling. These enhancements deliver effortless dynamics, powerful deep bass response, and crystalline detail that will reveal details you've never heard before in your favorite recordings.
--JBL
At $4,500/pair, this latest design sits squarely between their previous powered monitor speakers like the $7.5K 4349 and the $2K 4309. The 4329P features an 8-inch pure-pulp black paper cone woofer with a cast frame. Each speaker is powered by a 300W amplifier, with 250W delivered to the woofer and 50W to the compression driver.
The 4329P is designed to combine hi-res streaming audio with extensive wired and wireless connectivity options. Besides the 8-inch JW200P-4 pure-pulp black paper cone woofer, the speaker also features JBL's patented 2409H 1-inch compression driver and high-definition imaging HDI horn.
With its built-in amplification, DSP, streaming engine, and variety of analog and digital inputs — all in one complete system — the 4329P Studio Monitor Powered Loudspeaker is an extremely versatile solution that opens up a world of possibilities for all music lovers. Whether it's enjoying hi-res streaming from their favorite service or listening to physical sources like turntables and CD players, the 4329P makes it simple for everyone to experience the joy of music exactly how they wish to experience it.
--Jim Garrett, Senior Director, Product Strategy and Planning, HARMAN Luxury Audio
The speaker system's integrated streaming engine provides both wired and wireless network audio capabilities through built-in Google Chromecast, Apple AirPlay 2, and Bluetooth 5.3 aptX Adaptive audio. The new speaker comes with a 24-bit/192KHz high-resolution DAC for HiFi playback. MQA technology enables the playback of MQA audio files and the 4329P will be certified as a Roon-ready product.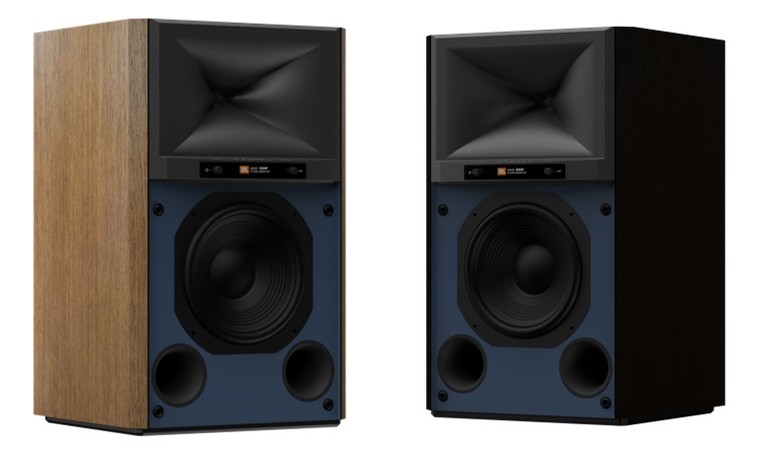 Besides wireless audio, the 4329P provides extensive connections for analog and digital physical sources, including USB, optical, and 3.5mm stereo inputs, as well as a professional-grade combination XLR / ¼-inch TRS phono input for use with balanced or unbalanced signals.
The 4329P is available in a choice of natural walnut or black walnut furniture-grade wood veneer finish options. The 4329P will be available in the second quarter of 2023 with a manufacturer suggested retail price of $4,500 per system pair.

Unless otherwise indicated, this is a preview article for the featured product. A formal review may or may not follow in the future.