Dielectric Absorption in Cables Debunked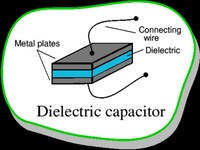 Before we debate the relevancy of Dielectric Absorption relating to speaker cables, and commonly perpetuated by many exotic cable vendors and cable cult hobbyists, let us first define the roll of a dielectric. Can an insulator really affect the sound quality of a speaker cable and can it exhibit characteristics of a capacitor dielectric as some cable vendors claim? Read on to find out.
This article explores the claim by some cable vendors that cables exhibit dielectric absorption like a capacitor. We discuss the purpose of a cable dielecric and whether it can affect sound.