Seymour AV Ice Block 5001 500watt Monoblock Amplifier Review
Seymour AV Ice Block 5001 500watt Monoblock Amplifier Review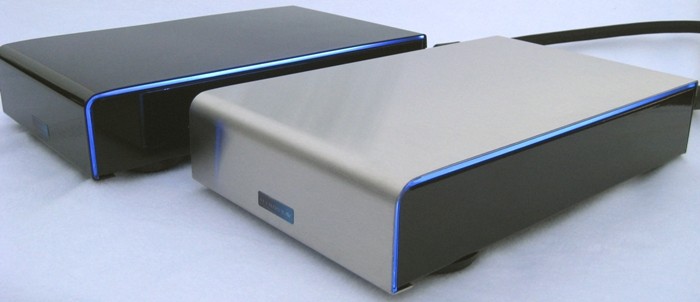 Seymour AV Ice Block 5001 500watt Monoblock



Ice Block 2001

Ice Block 5001

Ice Block 10001

Rated Power, Channels

200w x 1

500w x 1

1000w x 1

Max Output Power
0.1% THD+N, 1kHz (AES17 filter)

300w (2.7Ω)
210w (4.0Ω)
120w (8.0Ω)


550w (4.0Ω)
300w (8.0Ω)


1100w (4.0Ω)
600w (8.0Ω)

Max Current Output

25A

35A

40A

Dynamic Range

112dBA

116dBA

119dBA

THD+N
f=1kHz, Po=1w

0.005% (4Ω)

0.006% (4Ω)

0.007% (4Ω)

Frequency Response

5.3Hz-80kHz (8Ω)
5.3Hz-60kHz (4Ω)

5.3Hz-80kHz (8Ω)
5.3Hz-60kHz (4Ω)

5.3Hz-38kHz (8Ω)
5.3Hz-31kHz (4Ω)

Output Idle Noise

80µV

80µV

80µV

Output Impedance
f=1kHz

5mΩ

5mΩ

5mΩ

Nominal Voltage Gain

27.0dB

27.1dB

27.2dB

Damping Factor
f=100Hz, R=8Ω

2000

2000

2000

Minimum Load Impedance

2.0Ω

2.0Ω

2.0Ω

Intermodulation (CCIF)
f=14kHz, 15kHz, Po=10w

0.0009%

0.0005%

0.002%

Transient Intermodulation (TIM)
f1=3.15kHz square,
f2=15kHz, Po=10w

0.003%

0.003%

0.003%

Signal Polarity Inversion

No

No

No

Total Efficiency

83% @ 100w, 8Ω

83% @ 250w, 8Ω

83% @ 500w, 8Ω

Voltage Range

90-132.5 Vac
(115V, 55-65Hz)
190-265 Vac
(230V, 45-55Hz)

90-132.5 Vac
(115V, 55-65Hz)
190-265 Vac
(230V, 45-55Hz)

90-132.5 Vac
(115V, 55-65Hz)
190-265 Vac
(230V, 45-55Hz)

Idle Power

7.5w

9w

15.8w

Fuse Rating

3.15A (115V)
2.5A (230V)

6.3A (115V)
3.15A (230V)

10A (115V)
6.3A (230V)

ICEpower Module

250ASP

500ASP

1000ASP

Approvals: EMI, Safety

EN55103-1,
EN55103-2,
FCC part 15,
UL6500,
ROHS compliant

EN55103-1,
EN55103-2,
FCC part 15,
UL6500,
ROHS compliant

EN55103-1,
EN55103-2,
FCC part 15,
UL6500,
ROHS compliant

Full Protection

Thermal,
Over current,
HF,
Zobel network

Thermal,
Over current,
HF,
Zobel network

Thermal,
Over current,
HF,
Zobel network

Dimensions (in)
(H x W x D)

(3.2 x 8.5 x 15.1)

(3.2 x 8.5 x 15.1)

(3.2 x 8.5 x 15.1)

Weight (lb, w/o cord)

10.5

11.2

12.2

Price (USD), each

$999

$1099

$1399
Pros
Looks
Price
Performance
Customer service
Bragging rights
Cons
Worst power cord ever
Unable to continuously sustain full power bandwidth
Slightly cheesy sticker logo on front
Seymour AV Ice Block 5001 Introduction

Much of what I found on the Seymour AV website was laced with a sort of sarcastic, dry humor but their 'About' page was the best (take a good look at the picture) -
Seymour AV was founded to bring unique audiophile-focused solutions with premium components to the audio/video market at factory-direct prices. We focus on delivering top quality bang for the buck by minimizing or eliminating the overhead you, the customer, aren't interested in paying us for, like chairs or water (update: we just purchased a chair but we had a coupon). We quickly answer questions and send samples. If it's not what you expected, we'll do what it takes to make it perfect. Don't worry about being less than smiling from your purchase. We'll treat you like you're our only customer, just not in a desperate, creepy kind of way.
Listeners of AV Rant know that I like to interact with manufacturers stealthily. I often call customer support to get help rather than our press/review contact to get the "real deal" about their customer service. If I don't tell them I'm reviewing their product (even if I do, they don't usually believe me thinking I'm just trying to get preferential treatment), I can report on how they treat Joe Consumer - not how they treat Tom the Reviewer.
I'm not going to pull punches with this review - I had problems with the Seymour AV 5001 Monoblock. I sent my review samples back. I told Chris Seymour (owner/operator/customer service rep) I didn't want to do the review. I told him (at one point) that he should just send it to someone else as my review will detail exactly every problem I had. He wouldn't relent. He wanted a review and he wanted it from me (oh, if only my wife felt the same way). If you want to skip to the good bits, hit the set-up page. But before you do, realize what this means. Seymour AV is not afraid of a little criticism. Seymour AV is not afraid of a reviewer known to be… harsh (I say honest but whatever). Most of all, Seymour AV is not afraid to have his amps put through the ringer. Well, they didn't come out without a blemish but they did shine.

Confused about what AV Gear to buy or how to set it up? Join our Exclusive Audioholics E-Book Membership Program!
Recent Forum Posts:
haraldo posts on August 17, 2010 15:08
Just read through the review here again today….

and it's strange to me, if this amp is so darn good
Why does it only get 4 start in performance figure?
bobs posts on January 02, 2010 10:54
Please, measure these modules already!
I'd like to see real world measurements so I can finally decide ICEPower yes or no.
gene posts on April 29, 2009 15:41
We you able to measure the power output w/ graphs/charts?

You know the usual RMS Continuous power rating @ 0.1% THD?
no, but I know how to interpret a data sheet. Also there is no such thing as RMS power
AcuDefTechGuy posts on April 29, 2009 15:31
We you able to measure the power output w/ graphs/charts?

You know the usual RMS Continuous power rating @ 0.1% THD?
gene posts on April 29, 2009 15:27
what do these 1000ASP modules put out at 2 ohm loads?
Very similar to the 4 ohm rating at 1kHz and likely less at higher frequencies. Most speakers impedance magnitudes are above 2 ohms so it shouldn't be much of an issue unless you trying to drive a highly reactive ESL type speaker which B&O cautions against.
Post Reply