Outlaw Model 5000 Five Channel Amplifier Listening Tests
Outlaw Model 5000 Five Channel Amplifier Listening Tests
HDtracks: Miles Davis -  Kind of Blue (192kHz/24 bit FLAC)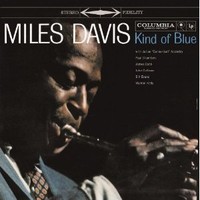 Buy Now
Despite this being a recording from 1959, it is recognized as a benchmark for vinyl even by today's standards and is the best selling jazz album of all time.  I recently downloaded a high resolution copy in 192kHz/24bit from HDTracks and I was equally impressed with its fidelity in the digital format as well.
Track #1 "So What" sets the mode for this album, which is just a feel-good laid back experience that is best accompanied by a good glass of red.  Jimmy Cobb's cymbal brushes were delicate and airy while the back and forth between Miles on trumpet and Coltrane on sax was exhilarating.  I found the digital version to offer more precise localization of sound but perhaps not quite as grainy and real sounding like I've heard on 180G vinyl.  The Model 5000 drove my Status 8T speakers with composure as I turned the volume up to lifelike SPLs.  Closing my eyes, I really felt like I was in a jazz cellar in NYC listening to this sextuplet grace me with their phenomenal performance.  Track #2 "Freddie Freeloader" is my favorite song on the whole album.  It just oozes coolness and if your foot isn't tapping on this tune, someone needs to check your pulse.  Bill Evan tickles the ivories with a surgeon's precision.  I got instant goose bumps when Miles' trumpet kicked in.  I heard vivacious reproduction of sound, especially when Coltrane answered Miles in his solo. As I got deeper into the album, I noticed my attention drifted off and I was falling asleep.  I consider that quite a testament to my enjoyment of the experience since there was nothing standing out to ruin my audiophile experience.
HD Tracks: Yellowjackets – A Rise in the Road (96kHz/24 bit FLAC)
Buy Now
I've been listening to Yellowjackets since my high school days and recently rediscovered their music.  I'm glad they are still pumping out some real jazz with their superb brass section and drumming after all these years.  The Model 5000 showed off its ability to drive tight punchy bass when called upon to do so like in Track #1 "When the Lady Dances."  I perceived a very spacious 3D soundstage listening to this track as the Model 5000 didn't lose its composure even at high listening levels. Instead I heard a nice bite to the sax played by Bob Mintzer with a nice overlay of piano. Stereo separation was very good and I was really digging sampling this recording.  The cymbal reproduction in Track #3 "Can't We Elope" was crisp just like I remembered it on my reference amps while the bass was punchy and satisfying.  This track portrayed a Steely Dan (i.e. "Jack of Speed") sound quality that I quite enjoyed.
Yellowjackets: Rise in the Road (left); Herbie Hancock: Possibilities (right)
CD: Herbie Hancock – Possibilities
Track #3 "Song for You" features the vocal talents of Christina Aguilera who in my opinion is one of today's greatest female vocalists.  Her full range of voice was portrayed with excellence on the Model 5000.  I felt the tonal character was a tad darker sounding than I remembered on my reference amps but pleasant nonetheless.  From the sparkle of the triangles to Hancock's tickling of the ivories, everything just sounded wonderful.  Track #6 "Sister Moon" demonstrated how well the Model 5000 could keep the sonic landscape together in the presence of deep dynamic bass along with high frequency ear candy.  The wood blocks and other various high frequency sound effects and cymbals were reproduced with excellent clarity and air.  Sting would surely be happy to hear himself singing in this track using a Model 5000 to power his speakers.
Nam Harg Trang – Mul Mantra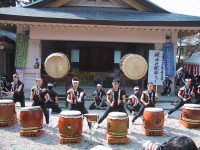 I picked up a copy of a Japanese drum track from a fellow Audioholic who told me years ago Mark Levinson claimed he could count on one hand how many "full range" speakers were capable of reproducing it and still have fingers left.  I'm happy to report that the Status 8T speakers are among them.  This is a 10 minute torture track for bass drivers and amplifiers attempting to reproduce it with lifelike dynamics.  I was very concerned about using the Model 5000 for this test given its modest power output compared to my 2kwatt Emotiva XPR-1 Monoblocks.  Still, I pressed on as I wanted to test the limits of this amplifier.  If I were to blow a fuse or a transistor, then so be it.  It's all in the name of science.  The sound of massive Taiko drums if played back on a capable system will rattle your core.  From the first moment of listening, I knew the Model 5000 would not disappoint.  The depth and weight of the drums was epic.  As I cranked up the volume, the Model 5000 happily obliged me.  It wasn't until I saw the lights in my room dimming on each drum strike that I realized I accidentally plugged the Model 5000 into a shared outlet.  I paused the recording and connected the amp to my dedicated 120V/20 amp line to remedy that problem. 
The Model 5000 amp didn't lose composure even at high listening levels.
I continued on with excitement and amazement that this sub $600 five-channel amp was able to muster so much raw power with such excellent composure.  Towards the end of the track there is a sort of drum finale which reminded me of the live performances at the Disney Epcot Japanese village. Overall the sound was well composed but perhaps not quite as punchy as I recalled.  It was only when I switched over to my much more powerful reference amps that I noticed a difference in low end dynamics and body of sound.  Considering the Model 5000 rated power is literally 1/10th of my reference amps, this was no surprise to me.  I was more surprised at how incredibly composed the Model 5000 remained even when driven to ungodly levels by a very difficult speaker load in a very large room.  This speaks volumes (no pun intended) for just how good of an amp Outlaw has on their hands. 
Confused about what AV Gear to buy or how to set it up? Join our Exclusive Audioholics E-Book Membership Program!
See also:
Recent Forum Posts:
DigitalD posts on April 09, 2019 18:05
gene, post: 1079393, member: 4348
njnRckulS2A
Great video Gene! This video actually convinced me to purchase the Model 7000x since I'd prefer a 7ch amp. I am fairly new to this and I have a question. Can I use the Ground Section behind my Denon X-4400H to connect to the Ground Section behind my Amp? Will this improve/assist any potential ground loops? Thanks for your help.
snakeeyes posts on August 26, 2018 14:07
Very tempting to buy the Outlaw 5000. Does outlaw ever put these on sale? Obviously the price is nice already. Labor Day is coming soon so just curious.
jsc1979 posts on April 17, 2018 11:44
I just picked up an Outlaw 7100, but I'm now wondering if I should have went with this 5000.

Long shot, but does anyone have experience with both? Obviously the 7100 is over 10yrs old. I got it for $375, the B Stock 5000 wouldn't be too much more.
Glenv6 posts on April 13, 2018 09:25
Not much action on the here….

I'm sold. My 5000 will arrive in a few days. I was interested in the Monoprice 7x, but it's still not available and I don't want to wait. I'll deal with the other two channels using my trusty old Sumo Polaris on the mains for now.

The 5000 measured well in reviews, and reaped high praise for it's sound. I am looking forward to hearing how well it lives up to the great reviews.
mdanderson posts on October 01, 2016 03:31
Ricardo, post: 1125343, member: 78356
I was wondering if anyone can answer this question, would the outlaw 5000 be a good match with the marantz sr5010. Can the Marantz drive the outlaw to its best performance, this will be powering the svs ultra center and ultra bookshelves.
I have Marantz SR5010 was wondering if you ever got the Outlaw 5000 and how it sounds paired with the SR5010. I had the original Outlaw 750 amp a many years ago but I was thinking about getting a separate power amp to go with my SR5010 even though the Marantz sounds very nice on it's own.
Post Reply