Bowers and Wilkins Release New Products at a Hip New Venue
Bowers and Wilkins Release New Products at a Hip New Venue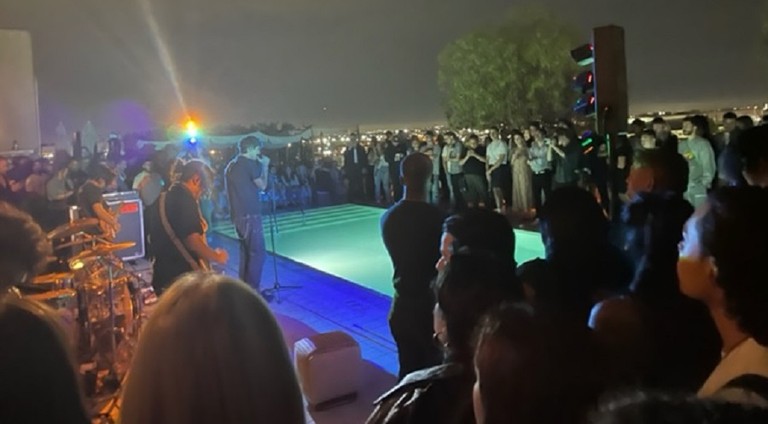 Bowers and Wilkins 2022 New Product Release Venue
Legendary audiophile loudspeaker company, Bowers & Wilkins, just launched their latest flagship over-the-ear Px7 S2 ($399 retail) wireless headphones in a hip, Downtown Los Angeles event. With influencers and hipsters packed-in at the Soho Warehouse in a once unsavory but now trendy-gentrified neighborhood of L.A. Bowers & Wilkins threw an event to launch a very important component of their lineup and one of the first, highly significant product launches for Bowers & Wilkins since Sound United was acquired by publicly traded Masimo (NASDAQ: MASI) only a few months ago.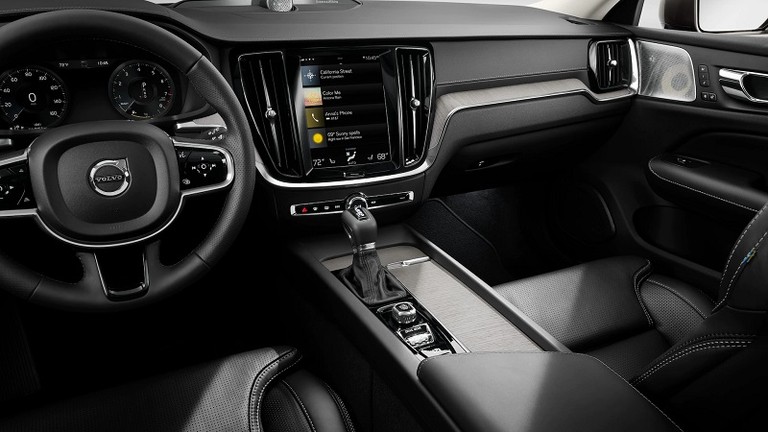 Bowers & Wilkins is a brand well known by audiophiles, home theater enthusiasts as well as mastering engineers and Hollywood types in venues such as Abbey Road Studios and Skywalker Ranch, but in recent years has expanded its reach into more mainstream technology venues. The lauded speaker brand can now be found in new cars including Volvo, Jaguar, Maserati, BMW and McLaren. To work alongside these automotive/luxury brands, Bowers & Wilkins have upped their game in terms of performance, fit-and-feel, form factors, packaging and more. No better example exists than the new Bowers & Wilkins Px7 S2 headphones.

What's So Great About These New Bowers & Wilkins P7 v2 Wireless Headphones?
As someone who owned and loved the first Bowers & Wilkins Px7 headphones (until I accidentally killed them on a pre-COVID-era trip–damn you, United Airlines and your lay-flat sleeper seats–long story) there are some meaningful improvements.
• The fit and finish of the Bowers & Wilkins Px7 S2s are even more improved than before, including color matching with Apple products. I want one of those new, dark blue Apple MacBook Pros with the M2 chip. Bowers & Wilkins has that color along with a standard black and an almost-white gray. They are just gorgeous.
• The 40 mm driver's performance covers most of the audible range. While ever-so-slightly bass-forward (all headphones in this category tend to have this sound) these headphones sound simply fantastic and modestly upgraded over Series One.
• The actual fit on your head is even more comfortable in the Bowers & Wilkins Px7 S2 than the S1s. Not that the Series One headphones were uncomfortable, but it was evident from the first second you put these headphones on your bean that they were even more comfortable.
• Bose and Sony (old-school audiophiles are about to have a stroke, I know) have historically had the best performance for noise cancellation in wireless headphones today. I've reviewed top-of-the-line products from both brands in the past (and owned the Series One Bowers & Wilkins Px7s) and I can tell you that Px7 S2s need to be in the best noise cancellation conversation from now on. What I like about what Bowers & Wilkins did was how they added three levels of noise cancellation from slight to moderate to "there's a crying baby in seat 1D and I can't take it anymore!"
• Adjusting the volume, changing tracks on your device or tasks like changing your level of noise cancellation is done easily and without looking on the side of the Px7 S2s. It is so easy that you can do it without looking.
More About The Bowers & Wilkins Event…
I've been to a lot of audio events the past 25 plus years and one thing that has been constant is that they are normally populated with the same familiar Baby Boomer writers each and every time. This event had a very different demographic. The room was filled more with tech writers and influencers than old-school septuagenarian audiophile writers. How refreshing (and frightening)? I think I might have been one of the oldest people in the room. Gone is the 98-to-2 percent male-female split. Gone is the 58-year-old writer with a stained and worn-out Dark Side of The Moon T-shirt that he proudly wears in public. In was young women. In were people way into music and technology–hungry to learn about new ways to get entertainment into their lives. For me, this was the most important part of the event as it was a bit of a proof of concept for the audience of my new ("soft launching" later this summer or early fall and without ads through December) FutureAudiophile.com online magazine. We need new blood in this hobby more than anything. This event showed that audiophile companies with vision can see that. Thank God.
The event ended with a roof-top concert by Omar Apollo at the Soho Warehouse pool. One might argue that I was too old for said party, but when you see the photo that I took and consider the COVID spread in Los Angeles at the time, I took my cue to exit, even if the concert was outside. It was packed and people were having a great time, networking and grooving.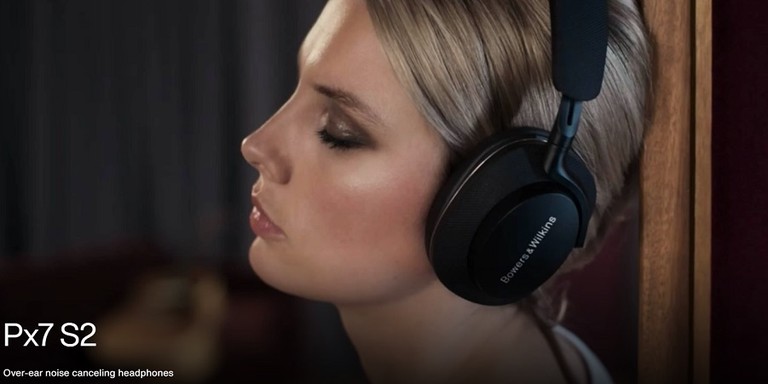 The biggest take-away for me was the idea that these people who are getting the word out on an important audiophile AND lifestyle product were more into music than geeking out over the Nth degree of tweak-dome from the audiophile kingdom. Can the Bowers & Wilkins Px7 S2s keep up with the best, pure audiophile wireless over-the-ear headphones in the market today? Absolutely, yes. Enthusiastically, yes. But the idea that they appeal to a new audience of audiophiles (younger, more female and major music lovers) is the most encouraging message from the event. Maybe this hobby won't die out with its first generation of consumers after all? That's simply great news!
Confused about what AV Gear to buy or how to set it up? Join our Exclusive Audioholics E-Book Membership Program!