Pro Audio Technology New S and SR Series Speakers BIG on Sound & Custom Features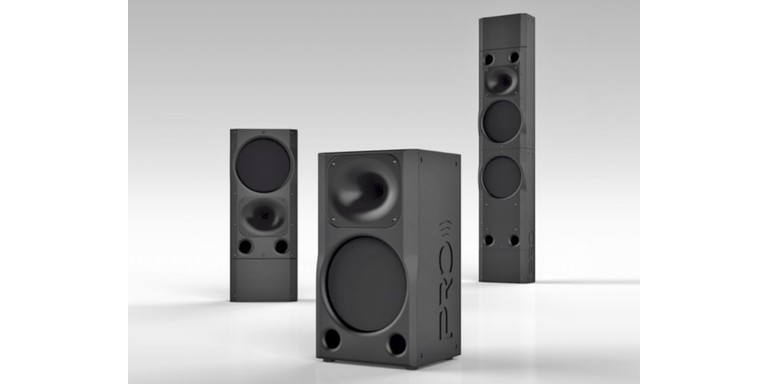 Pro Audio Technology S and SR Series Loudspeakers
Summary
Specs available for S-12sm Bi-amplifier Multipurpose Loudspeaker only
Frequency response: 38Hz – 22kHz, -6dB
Nominal impedance: 4-ohms LF / 8-ohms HF
Sensitivity: 93dB LF / 108dB HF
Maximum output: 128 dB
Dimensions (H x W x D): 25" x 14" x 12"
Weight: 63 lbs
Executive Overview
If you're into high-end home theaters, you're probably familiar with AV industry veteran Paul Hales and his company Pro Audio Technology. My interest in audio leans toward the two-channel stereo side of the industry, so Mr. Hales and his impressive offerings were new to me when I covered the launch of Pro Audio Technology's new sister brand, Theory Audio Design, in the fall of 2018. While Theory Audio Design aims to provide thrilling audio from compact, stylish loudspeakers and electronics, Pro Audio Technology is all about hardcore, cutting-edge audio performance from no-holds-barred designs. The company's focus is on solid engineering, and the judicious application of both consumer and professional technologies to achieve the best possible results. Pro Audio Technology (PRO, for brevity's sake) designs and manufactures its complete range of high-power loudspeakers and DSP-programmable amplifiers in the United Sates, with the goal of marrying "lively dynamics, high maximum output level, and rugged durability with the refined acoustic performance you've come to expect from contemporary home audio equipment." Now PRO has introduced two new series of loudspeakers comprising three multi-use models that promise to be the finest yet from the California-based outfit. The new S and SR Series loudspeakers have been designed to deliver "uncompromised sound" for a variety of applications, from professional-grade home cinema systems, to commercial studios and sound reinforcement implementations. The S and SR Series consist of the S-12sm, the SR-12ai, and the SR-212ai loudspeaker models (prices are all TBA).
Fans of Pro Audio Technology should note that the new speakers are replacing existing PRO models. The S-12sm replace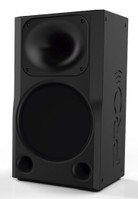 s the outgoing SCRS-12sm; the new S-12ai replaces the old SCRS-12ai; and the S-212ai replaces the SCRS-212ai. As you would expect, all three of the new speakers feature the latest professional-grade components, including a new 1.7-inch "Ultra-Purity" high frequency compression driver. In order to provide unbridled dynamic range and near-perfect dispersion of high-frequency energy, the compression drivers are mounted on 80° x 60° elliptical wide-coverage horns that lend the speakers their signature look. PRO says that these advanced tweeters allow the speakers to deliver true-to-life dynamics and a sound signature that is "clean, pure, and coherent, with no trace of compression driver harshness." The S-12sm and SR-12ai both feature a 12-inch 1,400-watt long-throw woofer with a 4-inch voice coil, and both are designed to be placed behind an acoustically transparent cinema screen. The SR-12ai differs from the S-12sm in its enclosure; the S-12sm is 12 inches deep, while the SR-12ai has a slimmer cabinet — just 7 inches deep — making it the preferred choice for installations with limited space. The SR-212ai shares the shallow enclosure design of its smaller sibling, but doubles down on the bass punch with a second 12-inch long-throw woofer, making it ideal for larger systems.
Pro Audio Provides Full Performance Measurements for Better Integration

The S-12sm, SR-12ai, and SR-212ai are designed to work with PRO's DSP Loudspeaker Controllers, which "employ proprietary digital signal processing for high-resolution frequency response contouring, dynamics processing, and critical time alignment," according to PRO. Along with these new speakers, PRO will now be giving system designers/integrators access to the company's extensive engineering data, including complete 360-degree on-axis and off-axis response measurements, and complex polar data from EASE (Enhanced Acoustic Simulator for Engineers), the industry standard electro-acoustical simulation software. By providing this expanded data to integrators, PRO is helping its customers take the guesswork out of system design. Designers will be able to accurately model the acoustic performance of a system during the design process, reducing installation time and avoiding potentially costly errors.
PRO says that the S and SR Series loudspeakers are capable of reproducing "the unrestricted dynamics and power of the commercial cinema experience, but in a more compact form factor ideal for home theater environments." In addition to offering further refinements to the company's signature audio performance, the new designs feature more discreet enclosures with enhanced cosmetics.
The S and SR Series are a rebirth of some of PRO's most popular speaker models, with substantial improvements to both the acoustics and cosmetics. These are by far the finest loudspeakers we have ever produced and we're publishing extensive laboratory measurements to prove it. Despite their modest size, the new models provide class-leading accuracy, resolution of fine detail, and dynamic expression. I am confident our customers will be floored by their performance and enhanced appearance.
- Paul Hales - President and product designer Pro Audio Technology
Pro's new S and SR Series loudspeakers are shipping now, and will soon be making their way into some of the world's most powerful high-end residential audio installations. You can check out the new speakers and other Pro Audio Technology products at 2019's CEDIA Expo (booth #SR-6), which is taking place from September 10th to the 14th in Denver, Colorado. It's both innovative and refreshing that Pro Audio provides such useful information about their products to help knowledgeable installers design the best systems around their speakers. Perhaps this will inspire their competitors to do similar?

Confused about what AV Gear to buy or how to set it up? Join our Exclusive Audioholics E-Book Membership Program!