Focal Releases Vestia Line of High Quality More Affordable Speakers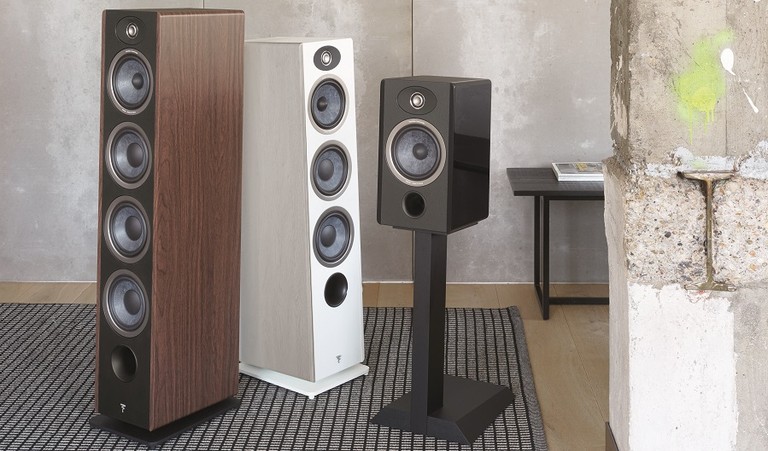 Focal Vestia
Summary
Executive Overview
We've recently given a lot of praise to Focal speakers including their Aria K2 towers, bookshelf, and center channels. Audioholics contributing writer James Larson said of the Focal Aria K2 936 tower speakers:
Focal Vestia Series Overview @ Florida Audio Expo 2023
The K2 936 speakers were able to provide precise imaging as well as an expansive, enveloping sound. Another very good showing from Focal with a terrific on-axis response and good off-axis correspondence. If you want a speaker that can rock hard, the Focal K2 936 are a terrific choice.
--James Larson, Audioholics Contributing Writer

Focal has now expanded its collection with their Vestia line of speakers. The entire range will feature Focal's exclusive Slatefiber cone and, like other Focal Speakers, are made in France in Focal's workshops. The Vestia line boasts five products: Vestia N°2, Vestia N°3 and Vestia N°4 are floorstanding models; Vestia N°1 is a bookshelf loudspeaker for small spaces; and Vestia Center is a center loudspeaker for a home cinema configuration.
With Vestia, feel new emotions as you listen to music or immerse yourself in the home cinema experience. All models in the line deliver the Focal purity of sound with even greater finesse and sound details.
--Focal
From our reviews and measurements, Focal is offering some of the best acoustic loudspeakers in terms of sound quality and measurements, but their finish and design is also sleek, dynamic and refined. The new speakers from Focal are inspired by Vesta and Hestia– goddesses of the hearth and the home. Focal chose refined finishes: Black High Gloss, Dark Wood or Light Wood for the side panels, accompanied by a black or white leather effect for the front panels. All models also come with grilles, but with the aesthetic touches like the leather effect, and metallic rings I would think most audiophiles would leave them uncovered.
As opposed to the Aramid Fibre Sandwich cones that come with the Aria line of speakers, Focal chose its Slatefiber cone for Vestia. The Slatefiber cone, which was a tremendous hit from the moment it appeared, was originally found in the Chora series in 2019, and is made from recycled carbon fibers. The engineers at Focal continued their development work to make it even higher performing and adapt it to studio monitors (Alpha Evo) and in-car kits (Slatefiber line). Focal also chose an innovative 'M'-shaped dome TAM tweeter for the treble. The tweeter was initially developed for the car collection but was revamped to work with hi-fi loudspeakers and now makes its first appearance in products for the home. The Vestia line also feature a port towards the front for more frontal impact, and a rear port for encompassing bass. Focal says that this front, rear design promotes a deeper soundstage.
Focal Vestia N°1Two Way Bookshelf Loudspeaker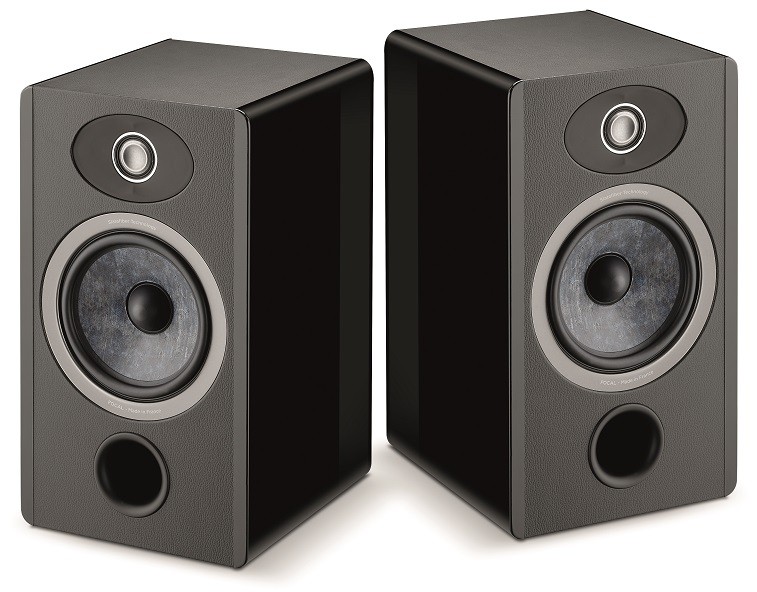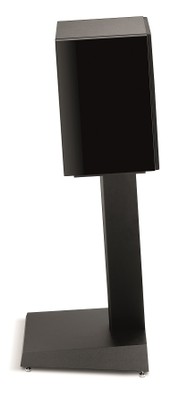 The Vestia N°1 is priced at $600/each, a bargain when compared to their $10K/pair Sopra N°1 bookshelf speakers. The N°1 is designed for listening rooms of around 300 sf or less. This may seem like a small speaker for a large space. I've been in home theaters 15'x20' that have had speakers in them as big as refrigerators, but if the N°1 test and measure as well as other Focal products, I'm sure the recommendations are correct. Of course you could always use them as surrounds or rear speakers in your home theater room with a pair of Vestia tower speakers as your main fronts. The two-way bookshelf speaker comes with a 6.5" driver along with the Aluminium/Magnesium 'M'-shaped inverted dome TAM tweeter that all the Vestia speakers carry.
Focal offers Vestia stands for $250/pair that are tilted to provide what Focal says is "an optimal and natural soundstage, more focused on the listener for an even more immersive listening experience."
The Vestia N°2, N°3, & N°4 Floorstanding Speakers
The Vestia N°2, N°3, & N°4 Floorstanding Speakers are 3 way towers, each with slightly different size and number of drivers. All three towers come with the Vestia Aluminium/Magnesium 'M'-shaped inverted dome TAM tweeter. The N°2 ($1,399/each) has two 6.5" woofers and a 6.5" midrange. The N°3 ($1,799/each) has three 6.5" woofers and one 6.5" midrange and was built off the design of the Focal Aria 936. And the N°4 ($2,199/each) has two 8" woofers and a 6.5" midrange for deeper bass and increased dynamic range.
Vestia Center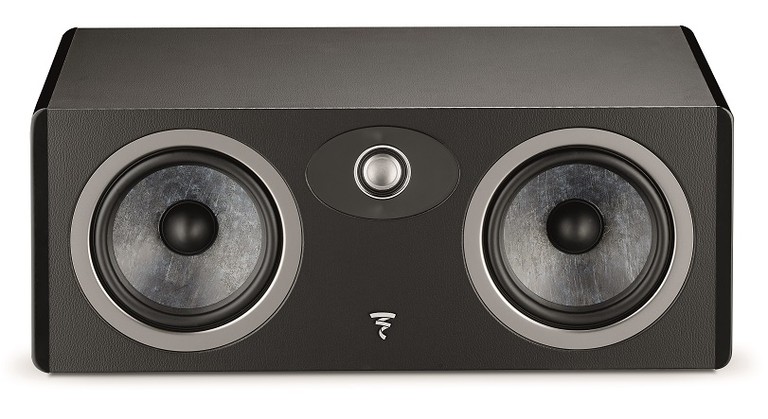 The Vestia center channel speaker comes with two 6.5" midrange drivers and a Vestia aluminium/Magnesium 'M'-shaped inverted dome TAM tweeter. Like the Vestia N°1, Focal offers an angled 18" tall Center Stand ($129).
What we think
We've seen some amazing speakers from Focal in the last couple of years, but the price point may be a bit too high for some people. Contributing writer James Larson says of the $6,600 Focal Aria 936,
"Were I outfitting a room with a permanent set of speakers, the Aria K2 936s would be very high on my list of contenders."
The new Vestia N°3 is based on the Aria 936 and is priced at $3,600/pair. Almost HALF the price of one of Audioholics top speaker choices. If you're looking for a solid pair of main speakers under $4K, you would be hard pressed not to add the Vestia N°3 to your list.

Unless otherwise indicated, this is a preview article for the featured product. A formal review may or may not follow in the future.
Confused about what AV Gear to buy or how to set it up? Join our Exclusive Audioholics E-Book Membership Program!