SVS SB13-Ultra Subwoofer Review Conclusion
SVS SB13-Ultra Subwoofer Review Conclusion
As expected from an SVS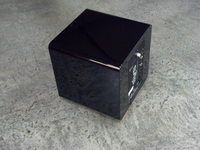 product the SB13-Ultra operated and performed flawlessly during all listening, use and testing, producing high quality bass reproduction and a set of measurements that are text-book for a small high power sealed alignment. The SB13-Ultra was capable of plenty of output for movie night in a large room and proved to be utterly immune to abuse during action blockbuster movies or while being intentionally flogged with measurement signals. This being my 4th SVS product review in a couple of years and having heard a few other SVS units over the years in various people's systems, I would expect no less than rock solid reliability and well balanced performance from any SVS subwoofer. Audio memory is unreliable to say the least but I have to say the SB13-Ultra would be my SVS subwoofer of choice for pure music listening. I don't know if it is the low distortion driver or the ample headroom in the upper bass register but the SB13-Ultra really sounded great with a variety of concert discs and 2-channel recordings. $1599 isn't exactly chump change for most, but with the SB13-Ultra you do get a lot of product for the money. While I am still not a fan of the heavy, metal grilles employed on the Ultra line, there is little else I can fault about the SB13-Ultra. The SB13-Ultra offers strong performance in almost all areas: Excellent finishing, reasonably compact size, output headroom that is comparable or better than most other units its size, protection against self-destruction, a generous 5 year all inclusive warranty and plenty of input and output connections. Not to mention the full featured internal DSP system which has enough flexibility to tweak the SB13-Ultra into working with almost any conceivable room or system. Even if most of the internal DSP functionality is never employed, it will be there if you ever have need of it. SVS has proven time and again to produce a high quality subwoofer at reasonable cost and the SB13-Ultra is yet another fine example.
The SVS SB13-Ultra is one of the best values in high performance single driver sealed subwoofers on the market.
The SVS SB13-Ultra met the required output goals needed to earn the Audioholics Bassaholic Large Room rating. The Large Room rating indicates that this sub is recommended as maintaining adequate headroom in rooms or spaces of 3,000-5,000 cubic feet and/or for users who usually listen at moderate volume levels with occasional high volume playback. For further information in how we make these recommendations see the full article here.
See: Audioholics Subwoofer Room Size Rating Protocol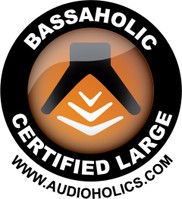 SVS SB13-Ultra Subwoofer Review
SVSound SB13-Ultra Review
SVSound
MSRP: $1,599
The Score Card
The scoring below is based on each piece of equipment doing the duty it is designed for. The numbers are weighed heavily with respect to the individual cost of each unit, thus giving a rating roughly equal to:
Performance × Price Factor/Value = Rating
Audioholics.com note: The ratings indicated below are based on subjective listening and objective testing of the product in question. The rating scale is based on performance/value ratio. If you notice better performing products in future reviews that have lower numbers in certain areas, be aware that the value factor is most likely the culprit. Other Audioholics reviewers may rate products solely based on performance, and each reviewer has his/her own system for ratings.
Audioholics Rating Scale
— Excellent
— Very Good
— Good
— Fair
— Poor
| Metric | Rating |
| --- | --- |
| Ergonomics & Usability | |
| Features | |
| Build Quality | |
| Bass Extension | |
| Bass Accuracy | |
| Dynamic Range | |
| Fit and Finish | |
| Performance | |
| Value | |
See also:
Confused about what AV Gear to buy or how to set it up? Join our Exclusive Audioholics E-Book Membership Program!