RSL Speedwoofer 10S MKII Review: Improved Performance, Great Value!
RSL Speedwoofer 10S MKII Review: Improved Performance, Great Value!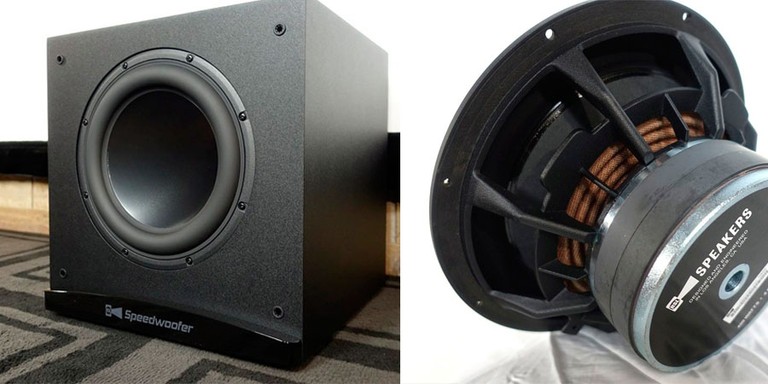 RSL Speedwoofer 10S MKII
MKII/LFE mode (anechoic): 22-200 Hz ± 3db
MKII/LFE mode (+ room gain): ~18-200 Hz ± 3db (varies with room size)
Woofer: 10" 400+ watt rated woofer
Enclosure: Rear-vented Compression Guide™ tuning
XDR Series Amplifier: 400 watts RMS < 1% THD
Crossover Frequency: 40-200 Hz variable
Crossover Slope: 24 dB/oct
Phase Control: 0 to 180˚ continuously variable
Dimensions with Feet: H: 15 1/2" W: 15" D: 15 3/4"
Weight: 40.6 lbs
Shipping Dimensions: H: 20" W: 20" D:20"
Shipped Weight: 48.6 lbs
RSL Speedwoofer 10S MKII YouTube Review Discussion
Pros
Frequency response extends below 30Hz
Good headroom for a small sub
Small size and inoffensive appearance makes for an easy sell to other household members
Highly protected and cannot be over-driven
Good build quality for the price
Cons
Rounding the edges would have made for a sleeker look and safer to bump into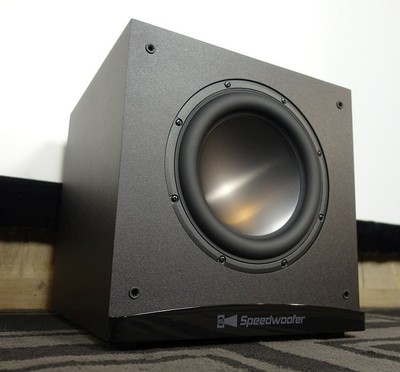 We reviewed RSL Speakers' original Speedwoofer 10S sub with high marks back in 2016, and it has proven to be an extraordinarily popular subwoofer over the years since. However, technology has marched on, and while the original Speedwoofer is still a perfectly fine sub, why not leverage the advances in loudspeaker design that have occurred since then for an even better product? That brings us to the subject of today's review, the Speedwoofer 10S MKII. The MKII employs a host of improvements and upgrades, the largest of which is making the amplifier making a switch to a DSP design. The MKII essentially takes the original design and modernizes it as well as adding some performance tweaks.
How much of an improvement does this have over the original? And how does the Speedwoofer 10S MKII fare on its own without comparison to its predecessor? Let's dig in to find out…
Unpacking and Appearance
The Speedwoofer 10S MKII arrived at my doorstep double boxed. Inside the boxing, there were polyethylene corner stand-offs to keep the sub cushioned from shock as well as giving it clearance from the box edges. The sub was wrapped in a soft plastic sheet that should protect it from moisture and scuffs. Altogether, the packing was good and should enable the sub to survive typically rough shipping practices.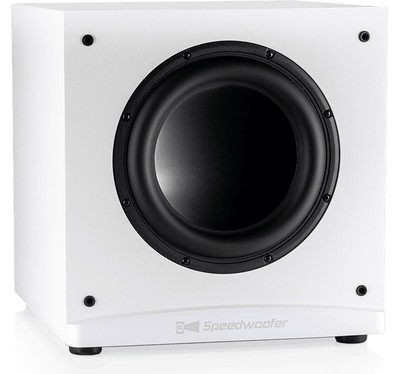 Once unpacked, the Speedwoofer 10S MKII turned out to be a fairly typical-looking subwoofer and not bad at all. The finish is a lightly textured vinyl that we see on many lower-cost speakers and subs that offers a slightly satiny reflectivity but not quite as smooth. This nice thing about it is that it is relatively durable compared to other finishes and it does not show fingerprints. With the grille on, the Speedwoofer 10S MKII is not a terribly remarkable unit, and the only distinguishing feature of it would be the lower gloss piece with a curved upper lip that has the model name printed on it. Once the grille is removed, we get a look at the cone, and it is a pretty cool-looking anodized aluminum dustcap that is encircled with a beefy half-roll surround. Aside from the neat-looking cone, the Speedwoofer 10S MKII is merely an inoffensive black cube, and its smaller size should give it a pass in situations where other household members might object to intrusive audio equipment. It can also be had in white which will help it blend in lighter decors. One thing that might have been done to help soften the appearance would have been to round over the lengthwise edges, at least for the top of the sub.
Design Analysis
A quick glance at the Speedwoofer 10S MKII doesn't really reveal what is unique about this sub; on the surface, it appears to be a typical subwoofer with a 10" cone. For a fuller understanding of the Speedwoofer 10S MKII, we have to dig a bit deeper. One of the unique features of the sub lies in its internal construction with the "Compression Guide Technology" which divides the interior space into three different chambers where the backwave pressure from the rear of the cone can compress and expand in a manner that reduces resonances. As I said in my review of the RSL CG5 & CG25, which also employs this design feature, it seems to borrow from transmission line theory which can get quite complex. Within the sub, there is a solid diagonal piece that stretches from the lower front of the enclosure to the upper rear, so there are two larger compartments in the enclosure. The upper rear of the sub is open so that the backwave goes over it into the lower compartment. There is an opening in the front of the lower compartment that opens up to a slot port that extends to the back of the sub. The larger chambers divided by the diagonal piece are filled with a thick batting material for damping internal waves.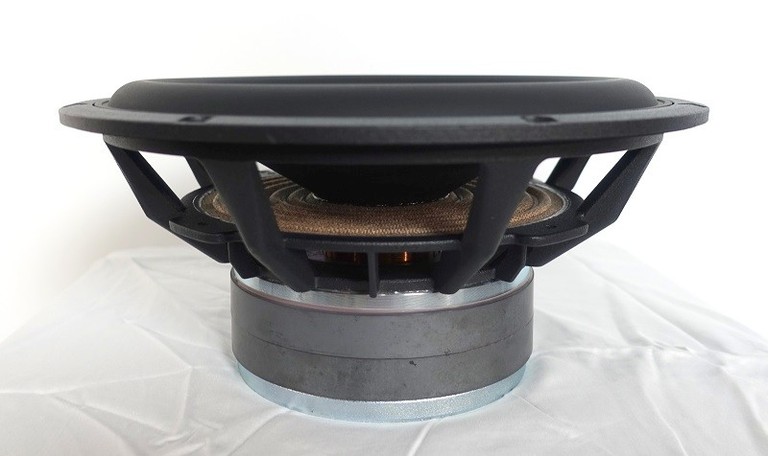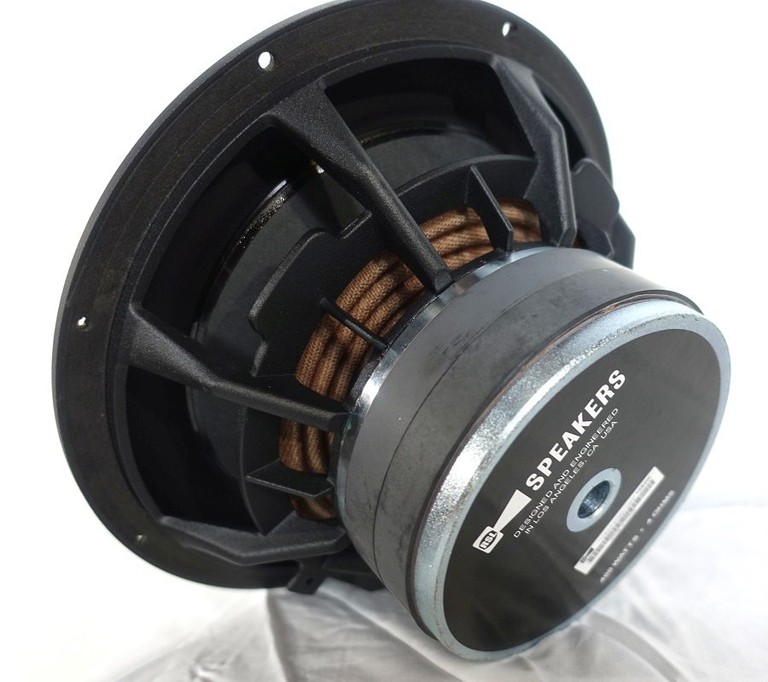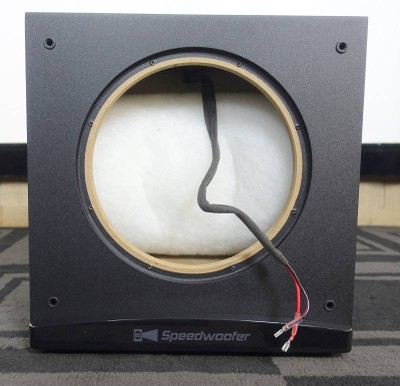 I couldn't say how efficacious the Compression Guide Technology really is, but if nothing else, it does add a good deal of rigidity to the sidewalls of the cabinet. The MDF enclosure is already fairly well put together for its price range with a 1" thick front baffle and ¾" thick sidewalls and braces as well as corner braces to reinforce the edges. It's an unusually stout cabinet for the pricing. The driver is pretty beefy as well. It uses a Kevlar reinforced paper cone with an anodized aluminum dustcap. It connects to a cast aluminum basket via a Nitrile rubber surround and a Nomex spider. It has a 2" copper voice coil set inside of a 1 ⅜" double stack of magnets that have a 5 ½" diameter. That should provide a lot of magnetic flux for the coil to play with, but it does depend on how powerful the magnets are which is not a published spec. Venting is done both under the spider and through the pole piece. 
The driver is powered by a Class-D 400-watt RMS amp with a high-speed DSP processor that RSL calls the XDR amp (where XDR stands for "eXtended Dynamic Range").  Connectivity includes a left/right pair of RCA inputs and outputs as well as speaker-level inputs. It also has a built-in wireless receiver for RSL's optional wireless transmitters that can be had for an additional $50. What is nice about RSL's wireless transmitter is that it will work with multiple Speedwoofer 10S MKIIs simultaneously which is not something that Bluetooth-based transmitters can do. The amplifier provides two operating modes, Music Mode and LFE Mode. LFE Mode adds a bit more extension for some deeper bass whereas the Music Mode stays closer to the response of the original Speedwoofer. The DSP circuitry is a lot more feature-rich than the original's non-DSP amplifier and includes advanced thermal management and protection schemes for fluctuations in voltage and DC conditions as well as having a lower noise floor and lower distortion output. On the amp panel, there are knobs for volume, phase, and low-pass filter (40-200Hz with 24/dB octave slopes), as well as an auto-on switch. The low-pass filter knob also controls the operating mode.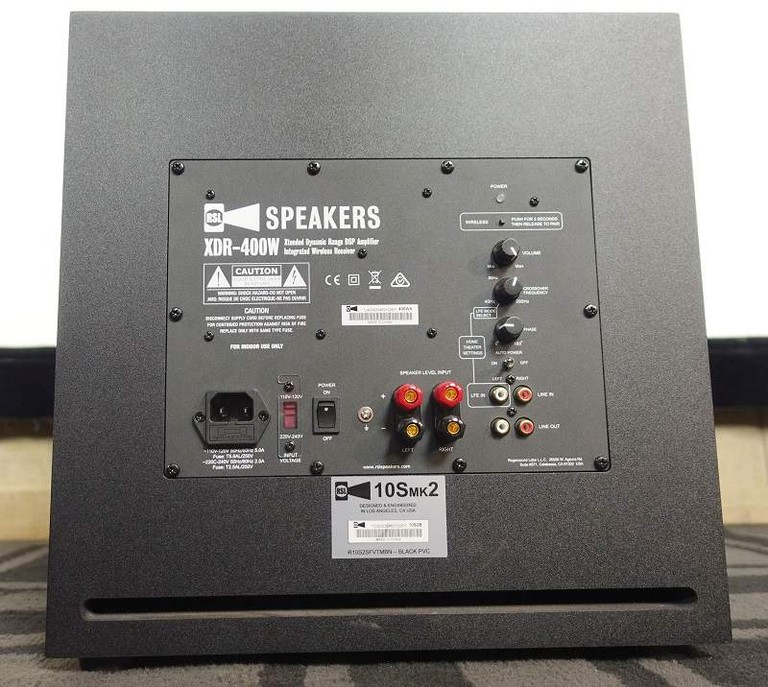 RSL Speedwoofer 10S MK II Rear View

The Speedwoofer 10S feet are fairly typical cylindrical rubber pieces that should do well at damping vibrations and not scratch any hard flooring. The grille is held in by normal grille guides and doesn't seem like the type that would snap off easily. With grille on, the front of the sub has curved corners, so it won't cut or jab anyone unfortunate enough to brush against it. Without the grille, all the edges are hard 90-degree turns. If the user has kids or pets, it would probably be best to use this unit with the grille on, not just to protect the cone but to protect against injury from anyone running into a hard edge.
Listening Sessions
The best placement for a single sub in my room gives me a relatively flat response for an un-EQ'd single subwoofer, with a window of +/- 4 dB from 25 Hz to 100 Hz with no broad dips in important ranges. This location trades low-end room gain for a relatively flat response, a worthwhile trade for my tastes. The receiver used was a Marantz AV7705 and the crossover was used mostly at 80 Hz. As always, I will note here that since room acoustics have a huge effect on low frequencies, the way these subwoofers sound in my room at my listening position is not necessarily going to be the way they sound anywhere else for anyone else, so readers would do well to keep that in mind, and not just for this subwoofer in this review but for any subwoofer in any review.
Music Listening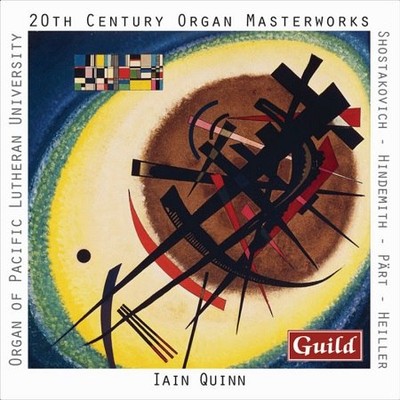 What subwoofer review wouldn't be complete without a pipe organ recording? To see what the Speedwoofer 10S MKII could do with the 'King of Instruments,' I found a weighty album in "20th Century Organ Masterworks" which was released on the Guild Music label in 2018. As the title suggests, this recording deals with modern compositions which are played by Iain Quinn. The performance was recorded on the Gottfried and Mary Fuchs Organ at the Pacific Lutheran University. This colossal organ was built and installed in 1998, which makes it a baby among pipe organs of the world that can often be centuries old, but it's a big child with 3,912 pipes, some of which are 32 feet tall that gives them a fundamental resonance of a near-infrasonic 16Hz. While I don't think any of the pieces on this album take full advantage of 32-footers, it does have plenty of prominent lower notes which will keep the subwoofer busy.
It's remarkable that this 15" cube can help to bring a lifelike pipe organ into my living room.
The first track on this album, "Passacaglia," by Dmitri Shostakovich was a great choice for showing what the Gottfried and Mary Fuchs Organ could do in terms of low-frequency flexing and consequently is also a great vehicle for the Speedwoofer 10S MKII. It is a piece with constant bass throughout and is frequently even polyphonic, which is rare in traditional music. The Speedwoofer 10S MKII managed to reproduce the complexity and dynamism of this piece without issue. Bass is still very present in subsequent tracks but a bit more subdued compared to "Passacaglia," and the Speedwoofer 10S MKII gave these performances enough power to impress the grandeur of the pipe organ upon the listener without overdoing it and turning the deeper notes into an indistinct rumble. It's remarkable that this 15" cube can help to bring a lifelike pipe organ into my living room. Of course, my living room is a lot easier to energize with bass than a large church, but the Speedwoofer 10S MKII helped to create an illusion of size and space that transported me into the scene of the performance. The Speedwoofer 10S MKII might come up a bit light on the lowest notes that some pipe organs can reproduce, but the organs and recordings that actually contain that infrasonic content are uncommon. For the vast majority of pipe organ recordings, I think that this sub would be a great tool with which to bring about the deeper frequency playing, and I wouldn't guess that there is a less expensive sub out there that could do better. Pipe organ fans have a good, affordable choice in the Speedwoofer 10S MKII.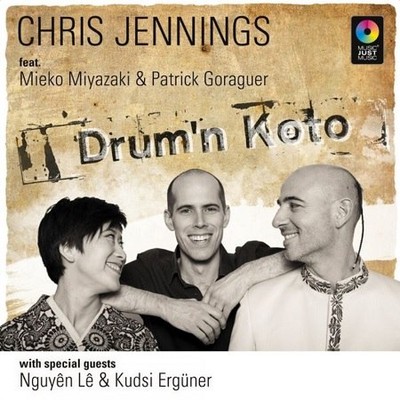 An acoustic album that also frequently touches subwoofer-range frequencies is "Drum'n Koto," a fusion jazz album that puts an emphasis on the double bass, which is not surprising since it is headlined by Chris Jennings, a renowned virtuoso bassist. As the title suggests, a koto is used extensively in these pieces, and the music is performed by a quartet comprised of a koto player, percussionist, guitarist, and bassist, but they are sometimes joined by other guest instrumentalists. Sometimes fusion music shoe-horns in exotic instruments with Western music structure and it can sound forced, but the koto fits in perfectly here, and so much of "Drum'n Koto" is just competent jazz music where the inclusion of Eastern instruments does not really draw attention to the fact that they are not traditional jazz instruments.
Much like "20th Century Organ Masterworks," this album opens with a dazzling display of musical dexterity and showmanship in the first track for bass frequencies, and the Speedwoofer 10S MKII delivered an impressive rendition of the performance. On this subwoofer, it was easy to discern that the bass drum was tuned quite low. Its interplay between the double bass was nicely integrated, and the Speedwoofer 10S MKII did a good job in coupling the instruments within the performance without smearing them together. Plucks and mutes of the double bass sounded immediate, and I did not notice any lagging bass sounds. Likewise, the percussion had a meaty thump without overstaying its welcome. Jenning's play on the double bass could be quite rapid at times, and the Speedwoofer 10S MKII was able to track his notation fluidly. Sometimes he played it using a bow, and the pitch shifting of his slides was also smoothly relayed. This album would be a good one for audio equipment manufacturers to use as demo music in audio shows, and they should hope it would sound as good as the Speedwoofer 10S MKII could.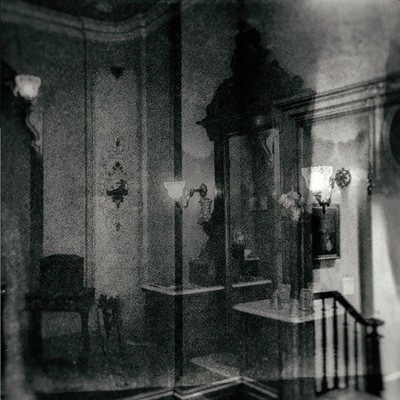 For bass music on the subtler side, I once again turn to the genre of dark ambient, and this time with Ajna's "Oracular." This music could serve as the perfect soundtrack for a movie about a group of people who get lost in a haunted cave network, never to be found again. Dark ambient music tends to lean on the low frequencies with droning and rumbling sounds, and "Oracular" is no different. If you like your music calm yet creepy at the same time, it foots the bill nicely. This album was released in 2020 on the Cyclic Law label which specializes in dark ambient, and I streamed it through Qobuz.
This album opens with a deep drone underneath a cacophony of industrial atmospherics, and the Speedwoofer 10S MKII was able to charge my room with this deep vibrating sound despite its modest size. The second track digs even deeper and uses a near-infrasonic rumble that had to be at the edge of the low-frequency extension of the Speedwoofer 10S MKII, and I was surprised it could recreate such a deep bass sensation. The sound reminded me of the ground rumble that can be felt from a passing freight train. Subsequent tracks mix in a variety of low-frequency sounds that can often overlap, and the Speedwoofer 10S MKII kept these musical elements separate. Much of the bass sounds are densely textured, but the sub reproduced the definition of these sounds so that the imagery that they intended to convey was as clear as a bell. Speaking of bells, track 5, "Rising Above Physical Time," contained a ringing sound that was as if a large bell had an endless sustain, and the Speedwoofer 10S MKII adeptly replicated the gradually rotating phase of the ringing sound for a mesmeric effect. Track 6 might have found the low-frequency limits of the sub as the cone was moving frantically but was only producing a subtle sound. To the sub's credit, it didn't produce any noticeable distortion or mechanical noise despite being pushed to attempt such a punishing tone. Again, I was surprised at how much deep bass this sub could produce given its size and pricing.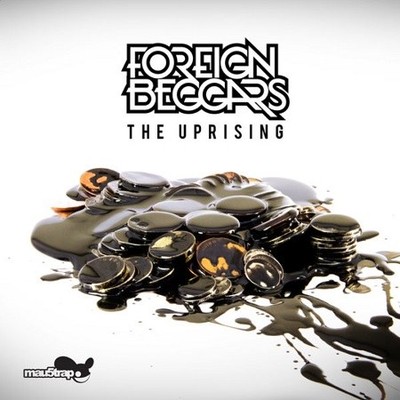 For bass to push the subwoofer hard, I found a killer album titled "Uprising" by Foreign Beggars that was released in 2012. Foreign Beggars was a hip-hop group that mixes rap vocals with dubstep and drum'n'bass instrumentals. Their clever lyrics and inventive use of electronic sounds are on full display in "Uprising," an album that could hammer any subwoofer at a high enough loudness level. The bass is varied yet always heavy-hitting, so it is a lot of fun as a workout for a subwoofer. It stands as a great test to see how much punishment a sub can take as well as just being a terrific album.
The bass lines of "The Uprising" are immensely thick, and the Speedwoofer 10S MKII managed to lay them down heroically. I did push it to its limits, but those limits were surprisingly high for a modestly sized 10". As I heard before when it does reach its limits, it doesn't turn itself inside out trying to reproduce the signal, and instead, it simply stops getting louder. That is a wise choice on the part of RSL since they will likely sell a lot of these things and won't need to deal with many returns from people who ran the sub into an early grave from over-driving them. The Speedwoofer 10S MKII did an admirable job of powering my room with heavy bass, and, at approximately 20' x 35' with openings to other rooms, my listening room isn't particularly small. I could hear the kick drums and bass lines vibrate my ceiling tiles. Since the limiter does keep the driver on a short leash, this is a sub you could use to power a party in a small to medium-sized room with no problem. It would probably be in over its head in a larger room when pushed hard, but it could still sound good as I heard, and two would be killer. For those who like really fun bass lines, I can recommend track 2 and track 12 from "The Uprising"; they are a wild ride with a good sub, and the Speedwoofer 10S MKII helped to make them sound great. I have a feeling that those looking for a subwoofer for electronic music are going to be quite happy with this one.
Movie Watching
One movie that I watched with lots of low-frequency turmoil was the 2016 Netflix release "Spectral." This movie is about some American special forces acting as peacekeepers in a civil war in the European country of Moldova. They engage some supernatural soldiers who are nearly invisible and are killing combatants on both sides of the conflict. A movie about modern warfare against super ghost soldiers is a sure way to bring in some heavy bass in the sound mix. What is more, it features a score by Tom Holkenborg who is no stranger to our subwoofer reviews. He is always reliable for bringing in a weighty score that is not bass shy. "Spectral" should make for a good demonstration of what a subwoofer can do for a typical effects-driven big-budget action movie.
From the start, "Spectral" turned out to be a bass fest, and the Speedwoofer 10S MKII was up to the task of giving this movie the low-frequency oomph that the sound mix demanded. Massive APCs growled through battle zones with gutteral engine noise. The attacks of the 'hyperspectral anomalies' occurred with a palpable subsonic grunt. Explosions and gunfire were given a thunderous boom that had a visceral presentation. V-22 Osprey transported troops through the sky with a resounding rumble. And Tom Holkenborg's music score added its own portentous orchestral thrumming, which pulsated underneath the action. The Speedwoofer 10S MKII reproduced all of this turmoil with a tireless verve. With little human drama but extensive action scenes, the movie itself functioned better as an extended audio and video demo, but not every movie needs aspirations for an academy award to be enjoyable. However, those movies that are so reliant on visual and audio effects do need good A/V equipment to be appreciated, and I am happy to report that the Speedwoofer 10S MKII was more than adequate in delivering "Spectral's" audio fireworks.
The Speedwoofer 10S MKII was maximizing the horror of "Baskin.
For something with a different tone, I watched the 2015 Turkish horror movie "Baskin," which had gained something of a reputation for being a truly nightmarish film. Naturally, I was intrigued, and the trailer promised some heavy-duty low-frequency activity, so I figured it would be a perfect opportunity to see what the Speedwoofer 10S MKII could do in a more atmospheric setting of a horror movie. In this movie, a squad of police officers takes a distress call to an abandoned building where a black mass ceremony was performed. Little do they know that they have stumbled into an opened portal to hell and must escape or suffer a fate worse than death. A plot like that promised fun for the whole family as well as a chance for the Speedwoofer to flex its muscles.
After watching "Baskin," I certainly got more than I bargained for, in both sheer horror and also usage of bass. Much of the low-frequency sound occurs as either music or surreal atmospherics, and there is plenty of it to go around. Notable instances of heavy-duty bass use transpire in the nightmare in the restaurant, the arrival of 'The Father,' and the end credits music. There is even a Turkish disco tune with a brawny bass line. The Speedwoofer 10S mkII did a great job of adding muscle to the sound mix. It was a frightening movie whose tension was elevated by the ominous sound, and strong bass capability is needed to fulfill its potential. The Speedwoofer was definitely capable of doing its part to maximize the horror of "Baskin." The sweeping drones of the music score were given a palpable buzz by the sub, and even amidst such a carnival of the grotesque, it will surely be one of the most memorable elements. "Baskin" is obviously not a movie for everyone, but those with a strong stomach and a taste for the surreal will enjoy it, and make sure a good subwoofer like the Speedwoofer 10S MKII is employed (fans of the Panos Cosmotos films "Mandy" and "Beyond the Black Rainbow" are sure to love "Baskin").

See also:
Confused about what AV Gear to buy or how to set it up? Join our Exclusive Audioholics E-Book Membership Program!
Recent Forum Posts:
panteragstk posts on July 05, 2022 13:16
This would be a good upgrade to my little JBL 550p in my office.

Or, a good addition…
gene posts on July 03, 2022 23:58
SokSo7c2Jmw
XaVierDK posts on July 03, 2022 02:29
So those CEA-2010 measurements seem to indicate this punches as hard at 20 Hz as the Starke SW15. That is damn impressive both price-wise and for its size, I think, and even though its not quite its strong suit, it speaks well for the performance of the sub.

I would worry a bit about port chuffing with that amount of output from such a small box and narrow port, but I suppose you didn't hear it in your testing?

Thanks for a great review.
shadyJ posts on July 02, 2022 23:27
Danzilla31, post: 1563507, member: 85700
Something else that's cool is that the dsp allows you to extend the frequency response without plugging a port. Usually when you plug a port and deepen the tune of ported subs you get more low-end but give up output in the higher end. Plus one less port gives up headroom and it's easier to chuff a sub when pushed to its max.

But this doesn't appear to be the case here. The DSP allows you to get more low end response without giving up bass higher and you also don't end up having to give up a port to do it. That's pretty cool

DSP doesn't grant a system any more headroom or extension than it had mechanically, but it can exercise a lot more control over the raw performance that a system does have. Plugging a port does change the mechanics of a system and does alter the basic performance potential of system.
Danzilla31 posts on July 02, 2022 22:35
Something else that's cool is that the dsp allows you to extend the frequency response without plugging a port. Usually when you plug a port and deepen the tune of ported subs you get more low-end but give up output in the higher end. Plus one less port gives up headroom and it's easier to chuff a sub when pushed to its max.

But this doesn't appear to be the case here. The DSP allows you to get more low end response without giving up bass higher and you also don't end up having to give up a port to do it. That's pretty cool
Post Reply