Definitive Technology Introduces New High-Performance Descend Series Subwoofers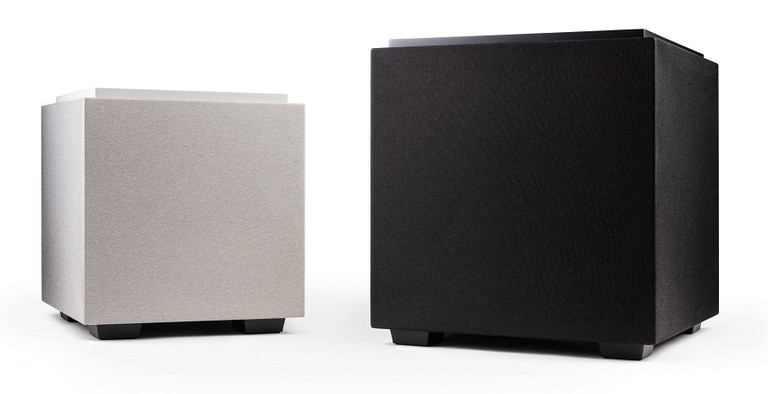 Definitive Technology Descend Subwoofers
Summary
DN15
| | |
| --- | --- |
| Transducers | 15" Long-Throw woofer |
| Passive Radiators | Dual 15" XBR™ Configuration |
| Bass Type | Bass Radiator |
| Feet | Permanently Installed Feet with Rubber Pad (no leveling) |
| Dimensions | 24.14" x 23.44" x 24.91" |
Amplifier Type
Class H Digital
Peak Power
1500W
Continuous (RMS)
500W
Frequency Response (-/+ 3dB)
20 Hz → 150 Hz
Low-Pass Crossover Freq
40 Hz → 120 Hz
Phase Adjustment
0 to 180 degrees
(by 45 degree increments)
Power Supply
Internal
IEC 3 prong Jack
120V/240V switch
DN12
Transducers
12" Long-Throw Woofer
Passive Radiators
Dual 12" 3XR™
Configuration
Bass Type
Bass Radiator
Feet
Permanently Installed Feet with Rubber Pad (no leveling)
Dimensions

18.72" x 18.04" x 19.09"


Amplifier Type
Class H
Peak Power
1500W
Continuous (RMS)
500W
Frequency Response (-/+ 3dB)
25 Hz → 150 Hz
Low-Pass Crossover Freq
40 Hz → 120 Hz
Phase Adjustment
-135 to 180 degrees
(In 45 degree increments)
Power Supply
Internal
IEC 3 prong Jack
120V/240V switch
Europe (<.5W Compliance)
Yes
Executive Overview
Definitive Technology released information about their new lineup of subwoofers dubbed the 'Descend Series". The new line consists of four high-performance models ranging in size from 8" to 15".  The Descend Series is using a new design from Definitive Technology called 3XR which employs dual passive radiators coupled to an active drive unit. Definitive Technology claims the new design will triple the bass-producing radiating area.
The 3XR Architecture generates deeper bass and higher output levels due to the unique design of the two radiators, which are the same size as the woofer. And because this proprietary design does not rely on conventional bass ports, Descend Series subwoofers do not produce any chuffing or distortion that plagues ported models.
--Definitive Technology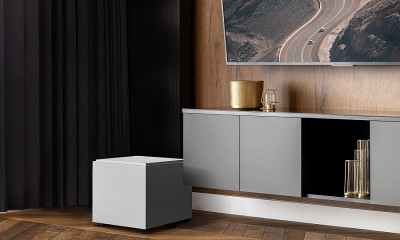 Each model also features custom amplification designed to deliver impactful, dynamic and extended bass. All four models boast connectivity via LFE, while the 12- and 15-inch models also have a stereo line level RCA input. All four models are available in non-resonant cabinets finished in Midnight Black and two models (DN8 and DN10) are also available in Glacier White.
Definitive Technology was founded on the premise that superior technical innovation can deliver thrilling high-performance audio experiences for any need or application. We take R&D seriously, and we're home to some of the best engineering minds in the industry. The Descend Series is a must-listen for anyone who appreciates impactful, dynamic and extended deep bass" Sterns added.
--Frank Sterns, President of Definitive Technology
The Definitive Technology Descend DN15 and DN12

The Definitive Technology Descend DN15 and DN12 are 15-inch and 12-inch subwoofers and have been designed for reference music systems and significant home theater applications. Each model is powered by a custom-built Definitive Technology 1500-Watt Class H sliding rail amplifier, which should handle both transient peaks and super low bass extension. Definitive Technology claims below 20Hz (in the case of the DN15). To produce smooth and precise reproduction from the deepest bass-heavy content, 3XR Architecture pairs custom drivers with a same-sized, dual-radiator array.
Another proprietary innovation found within the DN15 and DN12 is Intelligent Phase Control, which provides a full 360-degrees of customizable phase adjustment. To better align phase, most subwoofers offer either a polarity toggle between zero or 180-degrees, or an all-pass filter that can cause smearing. Intelligent Phase Control, on the other hand, allows you to fine-tune your subwoofer's phase by combining the best elements of a polarity toggle, but with greater granularity, along with an all-pass filter, while automatically aligning the phase adjustment with the low-pass filter to support the entire audio system. 

The DN15 and DN12 also have an advanced 56-bit Digital Signal Processor (DSP) that is designed to improve bass response and overall sound quality while closely monitoring the woofer system to prevent potentially harmful distortion at ultra-high volumes. In addition, the DN15 and DN12 have three built-in performance EQ modes (Flat, Deep, and Loud), The out-of-the-box "Flat Mode" is designed as a starting point for level adjustment and system calibration. "Loud Mode" provides listeners with the most output level and is excellent for big action movies and cinematic sound effects, while "Deep Mode" offers the lowest frequency extension possible, perfect for music reproduction, particularly passages with wide dynamic range.

The DN15 and DN12 models come with a slim remote and built-in front LED display, which allow you to adjust volume level, phase and EQ with visual confirmation from the listening position. Further, each model features a 12V trigger and IR pass-through for integration with popular control systems to achieve full functionality and custom adjustments from anywhere in the room.
The Definitive Technology Descend DN10 and DN8
The Definitive Technology Descend DN10 and DN8 are 10-inch and 8-inch subwoofers and are powered by a 500-Watt Class D amplifier matched with custom drivers and the same 3XR dual-radiator architecture found in the 15-and 12-inch models. To ensure the DN10 and DN8 are tuned to the rest of the system and room acoustics, each model features built-in controls to adjust output level, low-pass filter and phase (0/180°).
 
The Definitive Technology Descend Series subwoofers include a 5-year warranty on drivers and cabinets and 3 years on amplification and electronics, and are currently available for sale at DefinitiveTechnology.com and authorized Definitive Technology retailers.
Our Initial Impressions
We like what we are seeing here from Definitive Technology. Anyone can make a high performance subwoofer play loud and deep with a large driver in a large enclosure with a hefty amp. Definitive Technology seems to be pushing the bleeding edge of engineering by employing a dual passive radiator bass alignment mated with a high performance active drive unit and powerful amplifier. In order for passive radiator systems to work most effectively, you generally need 2X the surface area of the active drive unit. This is exactly what Definitive Technology is doing with the Descend series of subwoofers. We find their "Intelligent Phase Control" technology interesting and like the inclusion of an All Pass Filter which may really help integration of a problematic multi-sub system due to room issues coupled with non optimal placement. We look forward to reviewing these subwoofers in the near future.

Confused about what AV Gear to buy or how to set it up? Join our Exclusive Audioholics E-Book Membership Program!
Recent Forum Posts:
bombadil posts on July 21, 2021 16:49
gene, post: 1493869, member: 4348
Definitive Technologies announced the release of their Descend Series subwoofers. The new line consists of four high-performance models ranging from 8" to 15" drivers and dual passive radiators designed to produce more impactful, dynamic, and extended bass response than with competitive brands. Their new Intelligent Phase Control" is said to ease with setup. Do we think the Descend Series will deliver room-filling bass that will make seats shake and hearts pound?



49091



Read:

Definitive Technology Descend Series Subwoofers Overview



I would hesitate saying "gotta have it" before even hearing or testing the product. I had a lot of DefTech before I realized most of it was junk.
panteragstk posts on July 19, 2021 12:06
NINaudio, post: 1495047, member: 82928
No euphemism at all, it's quite literal. I was a cosmetic chemist before going back to school for Physics.

I thought I had remembered that, but couldn't pass up the opportunity.
NINaudio posts on July 19, 2021 11:47
panteragstk, post: 1495044, member: 61217
I'm afraid to ask what this might be a euphemism for…

No euphemism at all, it's quite literal. I was a cosmetic chemist before going back to school for Physics.
panteragstk posts on July 19, 2021 11:40
NINaudio, post: 1494709, member: 82928
I used to spend 8 hours a day making lipstick…

I'm afraid to ask what this might be a euphemism for…
luis1090 posts on July 17, 2021 14:21
NINaudio, post: 1494712, member: 82928
If you look at the frequency responses given for this new series, they actually seem to be quite believable. The only one that they state getting down to 20 Hz is the 15" model. And they state the lower frequency response of the DN8 as 35 Hz, which is pretty close to what I've measured with my old SC4000 (previous 8" sub with dual passive radiators), which they listed as having a lower frequency response of 16 Hz….

So, I think they may have learned their lesson when it comes to overstating specs. (in this case at least)

You're right, I noticed that as well. I just think a good designed 12" subwoofer should be able to reach somewhere between 18-20hz with meaningful output especially if you're into movies. Hopefully they learned the lesson and now are understating the 12" at 25hz.
Post Reply