Cadence CSX15 Mark II Conclusion
Cadence CSX15 Mark II Conclusion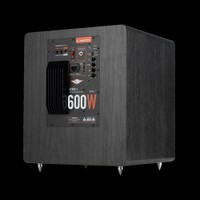 Cadence has gotten many things right with this product. At $499 it is certainly an affordable option for even cash strapped individuals. It offers a generous compliment of good quality components at very modest cost: A 15" driver of good quality, a beefy 300 watt old school style plate amplifier, a generously sized enclosure with a finish and construction that is among the best I have seen for a comparable amount of dollars, excellent packaging, good warranty terms, etc. Unfortunately the design choices and execution are odd and result in a 15" vented subwoofer that behaves closer to what could be described as a mid bass module than a true subwoofer. Discovering the inner panel subdividing the enclosure in half explained many things seen in the outdoor measurements and heard during the listening sessions. With such a small airspace for the 15" driver to load into and a tuning frequency in the 50Hz range this subwoofer simply cannot provide much deep bass extension or output and this was reflected in the measurements and listening sessions both. Listening to typical music the CSX15 MK II does well due to there being a limited amount of high level content below 40Hz and since it has a ton of headroom in an octave where popular music is typically mixed to be very dense. With your average rock or pop song the CSX15 MK II can belt out enough clean output for even very large spaces but with content that drops low you may begin to notice some roll off of the lower register. Once true deep bass output at high level is required the CSX15 MK II is simply not able to handle it well and this was shown in its less than stellar performance reproducing the LFE channel with movies during the listening sessions as there will commonly be very loud 20-40Hz content in any action movie. Perhaps there will be a CSX15 MK III that addresses this? A simple running change to the interior panel of the cabinet and port of the CSX15 MK II could make a large improvement by cutting the solid internal panel behind the driver into a window brace to allow the driver to load into the back half of the air volume of the cabinet and by also extending the slot port to within a couple of inches of the back wall. This would dramatically drop the tuning frequency and increase the effective enclosure volume, flattening and extending the deep bass response, improving bandwidth uniformity and better protecting the driver from being overdriven by not allowing it to unload below the tuning so early and also by lining up much better with the rumble filter built into the amplifier. As shipped now the CSX15 MK II would make a good choice for someone on a budget with a large room to fill that primarily listens to music and needs a lot of headroom, or for someone in need of a dedicated mid bass module. It might actually be one of the better buys around as far as that is concerned. As is with the limited deep bass extension capabilities the Cadence CSX15MK II it is not nearly as strong with high volume home theater playback as it could be.
Despite having a 15" driver and being able to boom out a mighty 120dB at 80Hz the Cadence CSX15 MK II receives the Audioholics Bassaholic Small Room rating due to being unable to hit the benchmarks defined as needed for clean output below 40Hz, which means that this sub is recommended as maintaining adequate deep bass headroom in rooms or spaces of less than 1,500 cubic feet and/or for users who usually listen at moderate to low volume levels. For further information in how we make these recommendations see the full article here.
See: Audioholics Subwoofer Room Size Rating Protocol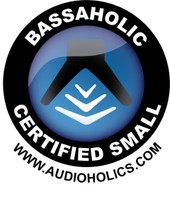 Cadence CSX15 MK II Review
Cadence Sound
Cadence Sound.com
Customer Support: 1-800-477-2328 (Toll Free)
MSRP: $499
The Score Card
The scoring below is based on each piece of equipment doing the duty it is designed for. The numbers are weighed heavily with respect to the individual cost of each unit, thus giving a rating roughly equal to:
Performance × Price Factor/Value = Rating
Audioholics.com note: The ratings indicated below are based on subjective listening and objective testing of the product in question. The rating scale is based on performance/value ratio. If you notice better performing products in future reviews that have lower numbers in certain areas, be aware that the value factor is most likely the culprit. Other Audioholics reviewers may rate products solely based on performance, and each reviewer has his/her own system for ratings.
Audioholics Rating Scale
— Excellent
— Very Good
— Good
— Fair
— Poor
| Metric | Rating |
| --- | --- |
| Bass Extension | |
| Bass Accuracy | |
| Build Quality | |
| Fit and Finish | |
| Ergonomics & Usability | |
| Features | |
| Dynamic Range | |
| Performance | |
| Value | |
See also:
Confused about what AV Gear to buy or how to set it up? Join our Exclusive Audioholics E-Book Membership Program!
Recent Forum Posts:
theJman posts on June 22, 2012 15:07
Ricci, post: 891663
Thanks for the kind words guys. We've got another coming down the pipe shortly.
Glad to hear. Looking forward to it.
Ricci posts on June 22, 2012 14:59
Thanks for the kind words guys. We've got another coming down the pipe shortly.

Tom…Glad to see you around.
Tom V. posts on June 22, 2012 12:05
double post
Tom V. posts on June 22, 2012 11:58
spyboy, post: 891493
At Josh Ricci:

Thanks for the thorough review of the Cadence CSX 15 II. In a short span of time you have come to be highly respected for your subwoofer reviews
+1
Tom Vodhanel
Power Sound Audio
theJman posts on June 21, 2012 15:25
spyboy, post: 891493
At Josh Ricci:

Thanks for the thorough review of the Cadence CSX 15 II. In a short span of time you have come to be highly respected for your subwoofer reviews, (unlike some professed reviewers).

Someone who thinks that suggesting the addition of an additional 8 ounces of poly fill doesn't qualify as "doing design projects", nor does suggesting that screws be replaced with "T" nuts …

Keep up the great work. Your technical expertise in measuring critical data makes your reviews truly superior to much of what is passing for reviews that lack a single number, especially the base frequency response. For example one so-called reviewer thinks that a subwoofer with a passive radiator is an "acoustic suspension" design and doesn't know that a sub with a single driver and a single passive radiator behaves much more like a ported design rather than a sealed design.
All the other reviews – whether or not they contain numbers – greatly exceed that which you contribute, which amounts to essentially nothing but sarcasm, in this and every other forum. You really need to back off and go find something productive to do. Your incessant jabs and hollow comments have no value to anyone but yourself. Self aggrandizing has no place here. Move on already.
Post Reply