Arendal 1723 Subwoofer 2V Review: Power Meets Finesse
Arendal 1723 Subwoofer 2V Review: Power Meets Finesse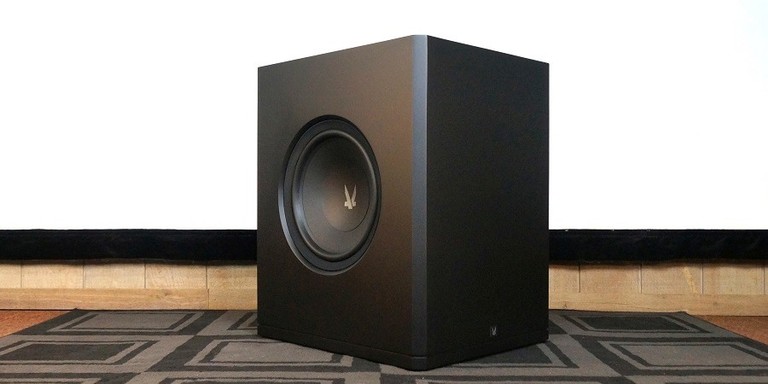 Arendal 1723 2V Subwoofer
Amplifier: 1200W RMS
Frequency Response:
EQ1 Sealed 17-200Hz (+/-3dB)
EQ2 Sealed 24-200Hz (+/-3dB)
EQ3 Sealed 34-200Hz (+/-3dB)
EQ1 Vented 15-200Hz (+/-3dB)
EQ2 Vented 21-200Hz (+/-3dB)
EQ3 Vented 38-200Hz (+/-3dB)
Enclosure Type: Sealed / Vented
Enclosure Material: High Density Fiberboard (HDF)
Ports: 1.5"x15.7" (4.0H x 40.0W cm)
Dimensions HxWxD: 27.5" x 19.7" x 24" (70.0H x 50.0W x 60.9D cm)
Net Weight: 132.5 lbs (60.1 kg)
Pros
Real output down to infrasonic bass ranges
Massive mid-bass punch
Heavy-duty build quality
Sophisticated DSP control & app control
Classy looking for a large sub
1723 2V Subwoofer Introduction
We were pleasantly surprised at our first encounter with an Arendal Sound product when they sent us the 1723 Monitors earlier this year, and maybe "pleasantly surprised" is a bit of an understatement; "blown away" is more apt. It wasn't the least expensive speaker out there but we found it to be a serious bargain for what Arendal priced it at. That is why, when Arendal asked us if we were interested in reviewing their flagship subwoofer, the mammoth 1723 2V, we leaped at the opportunity, despite the eye-watering 132 lbs. weight. Today, we go over what we found out in our time with the 1723 2V subwoofer. Is it on the same level of value and performance as the 1723 Monitors? Let's dig in to find out…
 Arendal 1723 2V Subwoofer YouTube Discussion
Packing and Appearance
The 1723 2V arrived in a large box that was covered in plastic seal and security tape. Upon opening the box, I was surprised to see polyethylene foam pieces covering not just the top and bottom, like we see in most subwoofers, but foam guarding every surface. Virtually the entire sub was protected by a thick sheet of foam. That is nice to see and will help ensure the sub's fine finish is not so easy to contact as just going through a layer of cardboard. Inside the foam packing, the sub itself was covered with a very posh rayon drawstring sack to protect it from getting scuffed by the foam packing. Included in the packing was a pair of white cotton gloves to protect the subwoofer from fingerprints in the unpacking process, another touch of class on top of the rayon sack. Altogether the packing is first-rate on the 1723 2V; not surprising on a product of its $3k pricing, but welcome nonetheless.
Once unpacked, the Arendal 1723 2V stands like an austere monolith. If prehistoric apes had found this in their midst, it would have imparted to them the capacity to use tools (cue "Thus Spoke Zarathustra"). The 1723 2V is available in matte black and matte white finishes as well as gloss black and gloss white finishes, and I received the matte black. 'Matte' black is a bit of a misnomer though, and I would characterize this finish as satin black. There are many manufacturers who claim a satin finish that is not as fine as this; typical Norwegian modesty. There is no getting around how large this sub is, and that is certainly a major visual attribute. The vertical edges are beveled, which gives it a more stately demeanor, and the rest of the edges have a very slight rounding that does help to soften the appearance. As large subs go, it is fairly nice-looking by virtue of its minimalism. There are two woofers on opposite sides of the enclosure, so chances are, one of the woofers will be exposed (unless you use the grilles). The magnetic grilles are circular and only cover the woofer instead of the entire front panel like most other subs. In my opinion, the grilles do not improve the appearance of this sub and only help to protect the cone. The cone is pretty nice looking, and the frame is hidden by a trim ring so there are no exposed screws. The texture of the cone bears a similar satin black as the rest of the enclosure except for the Arendal logo printed in the dustcap. There is also a small Arendal logo at the bottom of the front panel. Aside from all of that, it is just smooth, featureless black. The clean look of the 1723 2V helps to offset its huge size and perhaps make it more palatable for those who would otherwise object to such a behemoth.
Design Analysis
The basic design of the 1723 2V is that of a large subwoofer that uses two 13.8" woofers in a slot-ported enclosure. That can be a recipe for a lot of high-quality bass, surely, but it all depends on how well the recipe is executed. Let us examine the ingredients, and we will start with the drivers. The cones are made from a combination of long fiber pulp and fiberglass and are attached to the baskets with a nitrile-butyl rubber surround and a Connex spider. The voice coil has a 2" diameter and uses aluminum wiring around a polyamide former. The basket is a thick stamped steel frame that connects to a beefy motor comprised of a 1 ½" stack of two magnets that are 6" in diameter. There is a heavily bumped-out backplate for longer excursions with reduced risk of hard bottoming, and venting is done under the spider. There are multiple aluminum shorting rings used for reducing inductance. Arendal claims it has a 50% higher excursion than the previous generation of 1723 subwoofers.
The drivers are powered by a 1,200 watts RMS class-D amplifier that Arendal calls the "Avalanche" amplifier. The user controls the 1723 2V sub not through traditional knobs but rather through a 2.6" color LCD screen. This enables a lot more control over the sub than an array of knobs. You can adjust how each input is controlled individually, and aspects of control include different crossover slopes as well as high-pass slopes, wake-up times and wake-up sensitivities, operating mode selection, and even a 7-band parametric equalizer. The 1723 2V has a pair of RCA inputs and output as well as balanced XLR inputs and outputs. The outputs can be handy for daisy-chaining subs in a multi-sub setup as well as running the signal to some active speakers. A subwoofer needs highly sophisticated processing to deal with all of that, and the Avalanche amp has that with a 32-bit microcontroller. The microcontroller is also constantly monitoring performance parameters so that the sub is always operating in safe conditions. Some of the parameters monitored include output voltages, power supply rail voltages, and amplifier temperatures. If it senses anything amiss, it immediately shuts down the unit to prevent damage.
The 1723 2V can be controlled by an app for iOS and Andriod for those who don't want to have to get up off their sofa to change the settings of the subwoofer. All the same settings from the LCD screen can be controlled by the app. The app also has a test tone for when you want to make sure it can produce a signal. One nice thing about the app is the graphic display of the parametric equalizer for those who want to see the effect that their changes have on the response. The app also has a time delay setting that can be changed by 0.25ms increments out to 50ms which can come in handy for situations in a multi-sub system where the subs have different distances. The ability to change time delay can synchronize all the subs so that their arrival of sound can hit the listening position simultaneously.
No Need for External Equalizers!
With a 7-band parametric equalizer, each Arendal 1723 subwoofer has a great deal of flexibility in taming the response from the inevitable damage inflicted by typical room acoustics. What is more, a multiple 1723 subwoofer system can be globally controlled as subwoofer groups in the Arendal sub app, so that equalization can very easily be extended to multiple units which is the best way to equalize low frequencies in a multi-sub system instead of having an different equalization for each sub. That feature, plus the ability to set delays in such fine increments on each sub, essentially does away with the need for external equalization in a multi-sub system altogether. All the user has to do is measure the system response and make the required changes in the app. With this ability, it's worth experimenting with higher-crossover frequencies in a multi-sub system as well since room modes don't stop at the standard 80Hz crossover frequency. With a multi-sub system, localization from higher crossover frequencies will be less of a concern since the bass will likely be emanating from several different directions thereby balancing out any particular localizable source.  
The drivers and amplifier are mounted in a stout high-density fiberboard enclosure that constitutes the bulk of the weight of the unit. The driver mountings are 2" thick, and the side panels are 1" thick. There is a windowpane brace running along the length of the cabinet to reinforce the mid-section, along with plenty of stuffing to help damp rear pressure waves. One element that also helps to brace the cabinet is the slot port. The port is constructed by running some parallel panels from the back to the front of the cabinet as well as halfway up the front panel and ends in a flaring. This adds more rigidity to the side walls as well as more mass. It is considerably heavier than using cylindrical ports but is a more elegant integration of the vent to the enclosure. Another elegant touch is the mounting of the drivers on opposite sides of the cabinet. The mechanical transfer of energy from the moving mass of the drivers to the enclosure is canceled out completely by the opposite driver per Newton's laws of motion. This means that the drivers impart no rocking motion on the cabinet. Contrary to popular belief though, there is still a need for a braced cabinet since dual opposed driver mountings do nothing to alleviate internal pressure forces.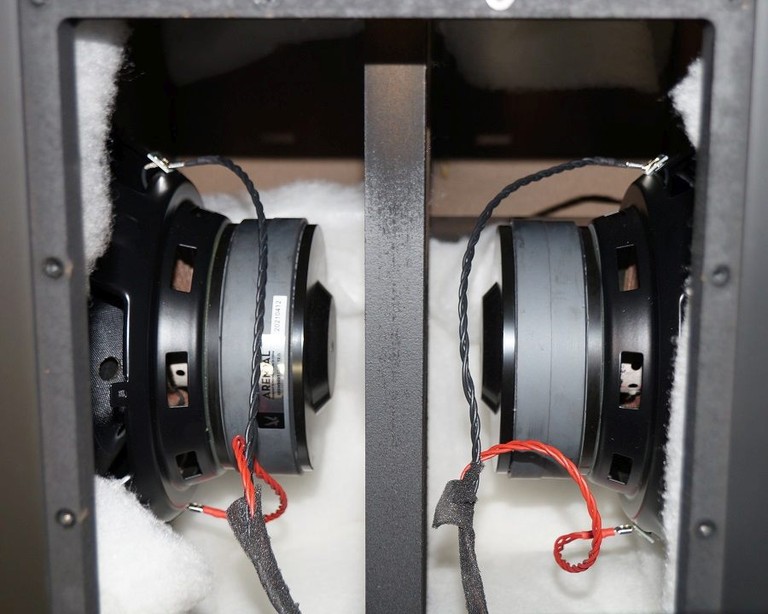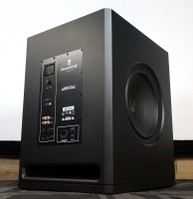 The 1723 2V comes with a port plug in case the user wants to run it in a sealed operating mode, but there is no sense in getting a sub this large to use it in a sealed configuration. It negates the point of this subwoofer. Many ported subwoofers include port plugs nowadays, and it's not an expensive addition, so I can see their reasoning as "why not." However, all it does is rob the subwoofer of lower-frequency output. Sometimes users will want to temper the low-end in cases of rooms that get a lot of pressure vessel gain which can confer a big deep frequency boost that can make for a boomy sound, but the better solution to that is equalization rather than plugging the port. EQ'ing can shape the response of the sub much more precisely and leaves all the headroom intact. The 1723 V2 has a powerful parametric EQ onboard so that is what should be used to alter the response.
As was mentioned previously, the 1723 2V includes grilles that cover the cones. The grilles are attached with some magnets that have a good amount of force, so they do not come off easily. There are some rubber feet that give about 3/4" clearance from the ground. That isn't a lot of room for fingers that have to lift the sub, and I would wish for just a bit more height to safely lift the sub by hand. The feet have the Arendal emblem molded into the bottom which is a nice point of detail for the sub.
The design of the 1723 2V promises lots of power and also precision with plenty of features that can adjust the sound character and overall behavior of the sub according to the user's tastes. It looks good on paper, but how does it perform in practice? Let's now do some listening to hear the end result of all of this engineering…
Listening Sessions
The best placement for a single sub in my room gives me a relatively flat response for an un-EQ'd single subwoofer, with a window of +/- 4 dB from 25 Hz to 100 Hz with no broad dips in important ranges. This location trades low-end room gain for a relatively flat response, a worthwhile trade for my tastes. The receiver used was a Pioneer Elite SC-55 and the crossover was used mostly at 80 Hz. As always, I will note here that since room acoustics have a huge effect on low frequencies, the way this subwoofer sounds in my room at my listening position is not necessarily going to be the same way it will sound in your room. Readers would do well to keep that in mind, and not just for this subwoofer in this review but for any subwoofer in any review.
Music Listening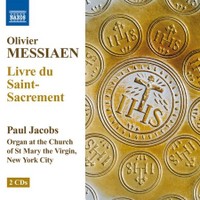 As always in subwoofer reviews, I start listening with a pipe organ recording, since the pipe organ is the deepest frequency digging acoustic instrument around. The recording I chose for the Arendal 1723 2V was "Livre du Saint Sacrement," famed organ composer Olivier Messiaen's last complete work. This recording, which I streamed from Qobuz, was performed by Paul Jacobs at the Church of Saint Mary the Virgin in New York City. The organ is an Aeolian-Skinner design that has a 16-foot pipe capable of 32Hz notes, and the recording does make use of these deep registers. Despite the deeply religious nature of this work, it is still very much a modern composition and does not attempt to emulate a baroque style that much of 20th-century organ music adhered to (the pipe organ world, ever a conservative realm of music). This 2010 release on the Naxos label is a superb production that has a wide dynamic range to make room for the deeper notes that a pipe organ can generate.
The Arendal sub conveys the awe and spectacle as well as subtlety and serenity...
"Livre du Saint Sacrement" got off to an early start in the heavy bass department. From the first moments, the mighty Aeolian-Skinner pipe organ rumbled my seating through the 1723 2V subwoofer. While this organ doesn't have the gigantic 32' pipes that some organs do, it was still able to produce a truly epic sound, but a capable sound system is needed to convey that, and the 1723 2V is certainly a part of such a system. However, it was able to do more than just provide oomph for the lower notes; it also provided good pitch definition for all the lower bass notes as well as more nuanced sounds like the gentle decay of the acoustic reverberation of the church chapel. Of course, most of the playing of pipe organ music isn't all low-frequency fireworks, especially in a composition like this which is essentially a meditation on the sacrament, and the 1723 2V had no trouble communicating bass in the softer passages. In listening to the 1723 2V, I found it to be a sub that can convey the awe and spectacle as well as subtlety and serenity. It's a subwoofer that I am sure any pipe organ enthusiast would savor with their favorite recordings.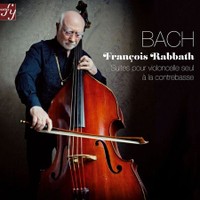 Another acoustic instrument that can dig into subwoofer-range bass is the double bass, and one recording I found that focuses on the double bass is "Suites Pour Violoncelle Seul à la Contrebasse." In this recording, virtuoso double bass player Francois Rabbath plays all of Bach's cello suites using a double bass. One interesting aspect of these performances is that none of the pieces were transposed for the double bass except for the 6th suite (the 6th suite having too many high-pitched notes for double bass). It should be said that much of the sound from a double bass, the harmonics, actually lay outside of the range of the subwoofer, so for all the weight that the instrument can produce, it isn't producing as much deep bass as one might expect. Nonetheless, the fundamental often does dive into subwoofer bands, and it takes a sub with a light touch to integrate the fundamental with the upper bands for a cohesive, natural sound. Calibration has a lot to do with achieving this integration, but the sub needs to be on point too; how would the 1723 2V fare in this respect?
The 1723 2V added a foundation that doesn't become apparent until you remove it.
Much of the bass in this album is subtle, but given the instrument and compositions in these performances, I knew it was there. I can't write about "earth-shattering bass" or any hyperbole like that, and the subwoofer's performance is more difficult to describe when it is simply doing its job in an inconspicuous manner - which is what any good sub should be doing most of the time in a properly calibrated system. So how do we evaluate a sub in these instances? By simply turning it off, and comparing the difference in sound to its active state. I did just that during "Suites Pour Violoncelle Seul à la Contrebasse" and found the difference in sound to be clear as a bell, but that is to be expected from essentially employing an 80Hz high-pass filter in a double bass recording, which is what happens by simply turning off the sub. Adjusting the speakers to play full-range brought back some of the bass, but it wasn't as authoritative. Alternating between these two states, 1723 2V with an 80Hz crossover versus full-range loudspeakers with no sub, made the case for the 1723 2V; the sound simply was not as full without the sub. The 1723 2V added a foundation that doesn't become apparent until you remove it. It was able to blend seamlessly with the speakers for a full-bodied, cohesive sound, but its contribution is not obvious, although important. Listening to  "Suites Pour Violoncelle Seul à la Contrebasse" on the 1723 2V left no doubt that this was a hi-fidelity device, and if anyone questions that an enormous ported sub could be a great pairing for the more delicate elements of acoustic music recordings, they haven't spent time with the 1723 2V.  
Taking a very different turn, I found an album of experimental ambient music that makes abundant use of deep bass titled "Fall" by an artist named Ulvestad. This 2020 release from the Cyclic Law label is not like other dark ambient albums, which try to sonically reconstruct some setting or landscape, but rather it paints a more abstract picture like a state of mind in which the aural elements were symbols of the facets of a troubled psyche. The deep bass in "Fall" is not so much a foundation of other sounds but throbs like a source of pressure and creates a sensation of unease. Indeed, the research on the psychological effects of infrasonic bass has shown it to cause alarm and apprehension in some people, and this seems to be what Ulvestad is banking on with the low-frequency content in this album. This is ambient music but it is not calming music; it just uses sustained and continuous sounds with no abrupt changes in the composition nor is it very noisy. How would the 1723 2V perform in recreating the unique use of low frequencies in "Fall"?
The bass in the first track, "PAN," was positively arresting. Through the 1723 2V, it felt like being submerged in a thick liquid or perhaps being caught in a pressure chamber. The pulsing low-frequencies locked the listener in place and listening to it almost felt like being the subject of an experiment in psychological endurance. The bass reproduced here was a tangible wall of sound, and the 1723 2V deftly conveyed the sheer oppressive force of this music. The second track took it easier on deep bass but still managed to give the sub some work to do in a palpitating throb that propelled the music to a disconcerting mood. Further on, low frequencies become more subdued but still have the occasion to creep up to the forefront of the sound, and it can do so with a frightening degree of intensity thanks to the 1723 2V. The last track mixes low-frequency sounds from different sources, but the 1723 2V manages to keep these bass sounds distinct and unconfused. An album like "Fall" is an acquired taste, to be sure, but it sure is an experience with such capable sound reproduction equipment like the 1723 2V. Most people who listen to music like this probably do so on headphones, but I would encourage them to give it a try on a serious sound system that includes a sub like this one.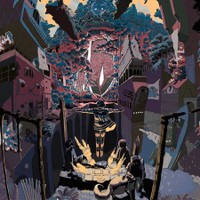 Taking a 180-degree turn, I listened to something for which bass was anything but subtle. My choice was "Idavollur" by Balatron released in 2020 on the YUKU label. This album touches on a variety of subgenres of electronic music, breakbeat, dubstep, downtempo, drum'n'bass, but the one thing all the tracks have in common is heavy use of hard bass. The drums and bass in these tracks hit hard and, at a high enough level, would send many mediocre subs running for the hills. I didn't expect that would occur with the 1723 2V, but how would it react when pushed really hard? I braced myself and cranked the volume to find out...
From the first track on "Idavollur," the 1723 2V moved my sofa as if I had a transducer installed directly into the seat. Music like this is pretty much the most fun that a subwoofer can have, as long as the subwoofer can perform well. A weak sub will die, but a high performer will thrive, and the 1723 2V is most assuredly a high performer. The bass hits on top of the kick drums in track three showed me that it had a pulverizing sensation replayed on the 1723 2V when played at a high level. The pitch-shifting bass in track four neatly illustrated the resonant frequencies of various parts of the human anatomy. It wasn't just my own physiology that the subwoofer was vibrating; my projector image was blurring from the relentless drums and bass assault on track six - or was that just my vision? The bass was clean all the way through and never evidenced a hint of distortion. If the 1723 2V had limits, I didn't find them. Instead, it found my limits. It could certainly play louder than I was comfortable listening to. Massive bass is a lot of fun to hear, but it does get fatiguing after a while, and by the end of "Idavollur," I felt like I had been run through a clothes dryer cycle on the 'heavy dry' setting. My own weakness aside, the 1723 2V killed it with this album, and anyone who enjoys bass-heavy electronic music is going to love this sub.
Movie Watching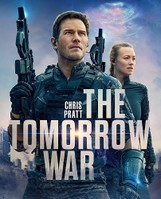 One recent release I had not yet seen was Amazon's "The Tomorrow War," an epic sci-fi, war movie starring Chris Pratt. For the four or maybe five people who don't know, the plot of this movie concerns the arrival of people from the future to the present who need to recruit present-day people to fight in a future war against aliens that mankind is on the verge of losing. A major studio production about an alien invasion is sure to have a lot of seriously deep bass, so I thought it would be a great vehicle for the 1723 2V to show off its stuff. "The Tomorrow War" turned out to be a deep bass bonanza, not just from all of the firefights against aliens but also Lorne Balfe's orchestral score that made extensive use of bass drums. Every gunshot and alien pounce had a visceral thud from the 1723 2V subwoofer. Explosions had the kind of resounding thunder one would hope for from a heavy-duty subwoofer. The sub was able to deliver a big-screen sound even though this was a streaming movie. It's no wonder box office ticket sales are down so much when this kind of experience can be had from the comfort of your own home. It's hard to justify going out to the movies when you have a 1723 2V, so long as the image quality also scales with the sound. I enjoyed "The Tomorrow War" (although it would have been perfectly ended a half-hour earlier than its running length - this movie has one climax too many), and the 1723 2V was a big part of that experience.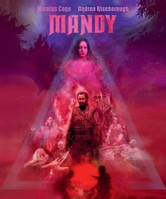 ...the 1723 2V moved my sofa as if I had a transducer installed directly into the seat.
For a very different movie experience, I watched the 2018 Nicholas Cage movie "Mandy," a psychedelic horror/revenge film that also has deep bass galore. To say that "Mandy" is not a film for everyone would be an understatement, but those who would enjoy such a film are sure to absolutely love it, and those who wouldn't like it are sure to absolutely hate it. A film from so far out of left-field will not leave anyone sitting on the fence. In it, Nicholas Cage plays a lumberjack whose girlfriend is murdered by a Manson-esque cult, so he sets out for revenge. This by-the-numbers plot doesn't really touch on the acid-drenched nightmarish mood of the film, which is its real raison d'etre, and it has the sound mix to match, complete with infrasonic dread.
Much of the deep bass from "Mandy" comes courtesy of the late great Johann Johannsson whose musical score is a critical element in establishing the foreboding atmosphere. The score is supplemented by near-infrasonic ambient noises, and the 1723 2V subwoofer gave weight to all of this low-frequency sound with a tactile effect. It charged the room with subterranean bass and helped to give the unique, hallucinogenic world of "Mandy" a frightening realism. The sound mix is layered with different low-frequency sounds and the 1723 2V had no trouble keeping them separate even when they were occurring simultaneously. The sub also had no trouble keeping the sound as brutal as the imagery, and it never approached any mechanical limits that I could tell. It had an endless supply of power for all of the drones, rumbling, and pounding noises demanded by the sound mix. "Mandy" is a movie that requires a competent sound system to get the full, intended effect. Viewers will miss a lot by attempting to watch it on a weak sound setup, and the 1723 2V may be more than is needed to get the point across, but it undoubtedly had the goods to fulfill the artistic intentions of the movie. If "Mandy" sounds like your cup of tea, Arendal's 1723 V2 sub is a good way to drink it.  

Confused about what AV Gear to buy or how to set it up? Join our Exclusive Audioholics E-Book Membership Program!