The $5000 Video-centric System
The $5000 Video-centric System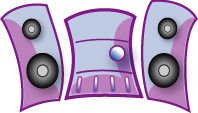 $5,000 Video-centric Recommended System
How do you approach the mid-priced video-centric system? Simple. We start at the top and work down. The display chain is the key here, so we'll allocate our budget to video and leave enough to make sure we get an audio system that rocks the house as well.
720p is going to save us some money. As newer 1080p models arrive on the scene, the 720p products are being forced to take a value pricing approach to make room. The industry kind of shot itself in the foot here as the newer models didn't come to market at a very high retail price point - at least not for long. Competition is fierce, and the consumer is sitting pretty.

System Goals
This system offers the best bang for the medium budget. It will look (especially) and sound great and will provide an immersive experience for those who don't like paying $10 to squeeze into a stiff chair and step on used chewing gum. It will focus on achieving 5.1, with expandability to handle additional formats and channels at a later date.
Whenever possible, universal players are utilized as well as devices meant to have a pretty lengthy shelf life so this system will not go obsolete too quickly.
This system yields ultimate flexibility and provides all the latest formats: Dolby TrueHD, DTS MA, Dolby Digital, Dolby Digital-EX, DTS, DTS-ES, Prologic IIx and the ability to decode DVD-A or SACD and display high-quality component video.
This system is assembled with reliable components all offering good warranty policies.
Following is our recommendation for an Video-centric system around $5000
Confused about what AV Gear to buy or how to set it up? Join our Exclusive Audioholics E-Book Membership Program!