BenQ M5 Series Projectors for Small and Medium Sized Rooms Preview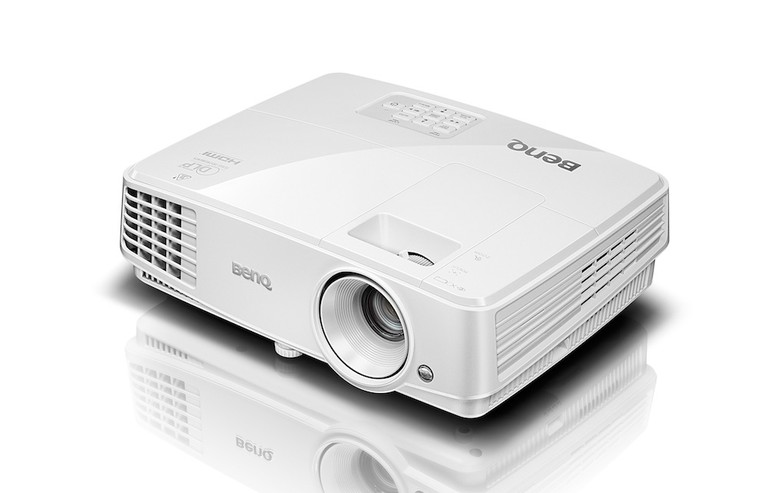 BenQ MW526 WXGA Projector ($749)
Summary
DLP projectors
3D ready
3200 Lumens
10000 hours lamp life
13000:1 contrast ratio
Resolutions: SVGA (MS524), XGA (MX525), and WXGA (MW526)
Connections: audio in and out, S-Video, composite video in, RS232, and HDMI
MS524, MX525, and MW526 retail at $489, $529, and $749 respectively
BenQ America Corp. announced at CEDIA 2014 it is now shipping the newest generation of M5 Series projectors. Consisting of the MX525, MS524, and MW526, the line explicitly engineered for small- to medium-sized spaces now features an amazingly bright 3,200 ANSI lumens, 10,000 hours of lamp life, and cinema-like Colorific image quality — allowing the trio to turn home theater entertainment, boardroom presentations, and classroom activities into more immersive imaging environments. 
By combining native SVGA (MS524), XGA (MX525), and WXGA (MW526) resolutions with a 13,000:1 contrast ratio, BenQ's newest M5 Series is the company's most accurate small-to-medium space projector family to date. Featuring BenQ's Colorific image quality, the new line provides users with accurate, crisp, and long-lasting color. As a result, users experience more than 1 billion stunning colors without experiencing light burn or color degradation over extended usage — augmenting value for customers while reducing the devices' total cost of ownership. Using DLP technology, the projectors also enable a 96-percent fill factor that eliminates the thick, dark bezels around individual pixels, which can harm both color quality and image detailing.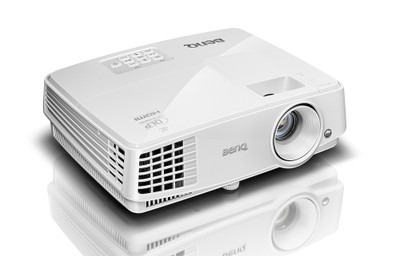 BenQ MX525 XGA Projector ($529)
To bring even further value to projection settings, the innovative line features BenQ's power-saving SmartEco technology to increase lamp life up to an astonishing 10,000 hours — dramatically reducing both power consumption and maintenance costs. By automatically adjusting projection brightness to ambient light conditions, the technology allows any home, school, or enterprise to reduce energy consumption without compromising picture quality. To further increase energy efficiency, a "Standby" mode allows the M5 Series projectors to lower power usage to less than 0.5W during periods of inactivity.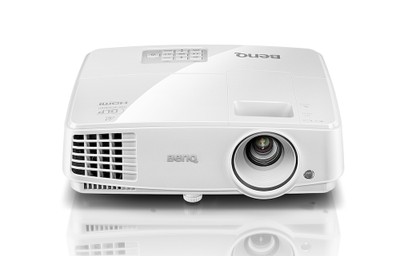 BenQ MS524 SVGA Projector ($529)
Providing comprehensive connectivity and setup capabilities, the 3D-ready M5 Series enables both audio in and out, S-Video, composite video in, RS232, and HDMI capabilities — providing a natural extension to Blu-ray players, PCs, and gaming consoles.
Now shipping, BenQ's new MS524, MX525, and MW526 retail at $489, $529, and $749, respectively. Additional information on BenQ's full line of products is available at
www.BenQ.us
.

Unless otherwise indicated, this is a preview article for the featured product. A formal review may or may not follow in the future.