Universal Studios Announces It's Now Blu-ray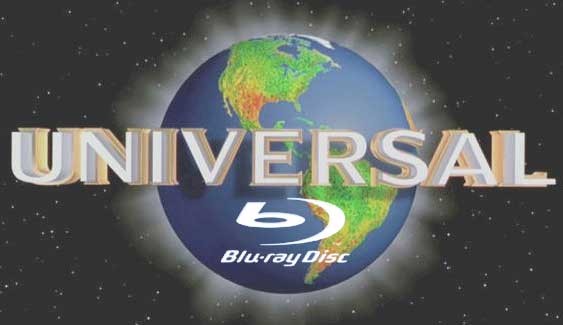 Universal Announces Blu-ray
As expected, Universal Studios, one of the two major studios that was putting out HD DVDs, will now switch its manufacturing, marketing and distribution efforts to the rival Blu-ray high definition DVD format.
The news was reported by the AP and follows Toshiba's Tuesday bombshell that it will be exiting the HD DVD market and cease all operations manufacturing hardware and promoting the format.

Universal Studios and Paramount are the only two major Hollywood studios that remained in the HD DVD camp preceding the Toshiba announcement. Sony Pictures, Walt Disney Co., Warner Bros and Twentieth Century Fox are already in the Blu-ray camp.
According to the report Universal did not report in their statement how long it would keep putting out HD DVDs or what it would do with its inventory. Best guess is that anything not already sent to the presses will be canceled and re-routed to Blu-ray development. This is especially straightforward since we aren't on the cusp of a holiday buying season - leaving plenty of time for adjustment. According to Toshiba, about 1 million HD DVD players were sold worldwide.
allargon posts on February 23, 2008 12:35
I hope Universal remasters and reencodes a lot of those catalog releases. Edge enhancement has no place on high def releases.
autoboy posts on February 20, 2008 13:15
Can I trade in my HD-DVDs for the BluRay version? That would be nice. I suppose in the future you could always rip your HD-DVDs and then burn them onto a BluRay disc. You would only get the movies and you would lose the special features but who watches those anyways?
Audioholics posts on February 20, 2008 10:07
Tehy shoudl be able to use the same encoded material, however programming for BD is completely different than HD DVD. I wonder how many businesses are going to have to completely re-tool their operations…
jnmfox posts on February 20, 2008 09:44
Transformers with HD audio???
mike c posts on February 20, 2008 08:59
Post Reply