TiVo Will Deliver YouTube Videos Later This Year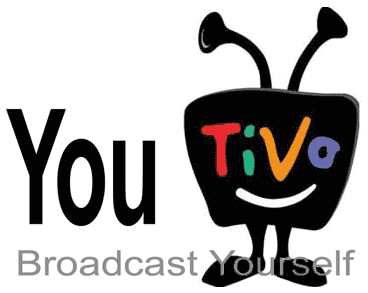 YouTiVo?
Today TiVo announced it would deliver videos from YouTube directly to televisions via its digital video recorders. The service should be available later this year for high-speed Internet subscribers who have TiVo Series3 DVRs. Users would be able to log into their YouTube accounts directly from their TiVo boxes and access the same services (favorites, channels, playlists, etc) as via the website.

The official announcement reads:
Every day hundreds of millions of videos are viewed on YouTube and hundreds of thousands of videos are uploaded. Upon launch of the TiVo-YouTube service, TiVo users will be able to search, browse and watch these videos directly on their television sets through their broadband connected TiVo DVRs. The combination of having the YouTube experience with the convenience and familiarity of TiVo's intuitive user interface will provide TiVo subscribers with the ability to discover and enjoy the most shared and most discussed web videos in the world on their televisions. Importantly, users will be able to log into their YouTube accounts directly from their TiVo boxes and access their favorite YouTube channels and playlists.
This is not the first time YouTube has been brought up in conjunction with TiVo. As far back as January, members of the TiVo Community were beginning discussions about integrating YouTube into TiVo. The competition seems to be getting more aggressive, with some companies going after studio support and others clamoring for consumer market adoption. Both markets are compelling (not to mention not exactly mutually exclusive) and it will be very interesting to see when the two merge.

After all, full market penetration without content does not make for impressive television, and all the content in the world won't help anyone if the cable, satellite and/or third party companies don't get the required hardware into the homes of consumers.
This is one of the more fun "wait-and-see" developments we've seen this year. Regardless of which company takes the leaf, it will almost invariably result in good news for consumers. The challenge, of course, is seeing who will win the REAL format war of direct-to-consumer downloads.

Jim Robbins posts on March 12, 2008 17:33
What a great idea! Let's take the worst possible resolution and highest compression available… Then, let's mix in the dumbest things you can think of and play it on our home theater systems. For me, that = 106" of complete crap. Not that a big name studio and HD video and audio can't do the same, but it's just a different kind of crap! *grin*
birdonthebeach posts on March 12, 2008 14:47
I just want Tivo to announce a new agreement with DirecTV. I have a lifetime on my DirecTV Tivo, which is becoming obsolete…..
Post Reply