TiVoCasting the Web to Your TV
TiVoCasting the Web to Your TV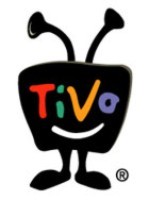 TiVo subscribers armed with the new Series2 hardware can now view online content through their TV.
TiVoCasting
lets user's pipe video blogs and news from online sources that have partnered with TiVo for the new feature. Just to name a few, Rocketboom, Cnet and even the NBA have already signed up . The online content is well integrated into TiVo's menu system called the Showcase area and through TiVo Central. Videos are offered at no extra cost to TiVo subscribers but TiVo and partners will integrate advertising with their video. TiVoCasting was unveiled as the new name for the online content project that had previously existed as Video PodCasting. With PodCasting heavily weighted toward the Apple Computer brand of MP3 players, a new name was a good move.
Although an interesting diversion, TiVoCasting isn't likely to offer the kind mainstream appeal that streaming movies on demand might. The selection is likely to grow over time but video sources for TiVoCasting are sorely finite. There are a lot of niche markets that will be carried by TiVoCasts but only a few with mainstream appeal. The current crop of grainy video blogs through your TV with ads attached isn't likely to hook new customers over to TiVo . As Internet/TV integration, it's far from IPTV promised by the phone companies in the near future. Hopefully TiVoCasting will open public exposure to media previously only found online. But how many of us are willing to sit in front of the TV to watch video you're not already watching from your PC?
Special Thanks to HomeTheaterFocus.
Confused about what AV Gear to buy or how to set it up? Join our Exclusive Audioholics E-Book Membership Program!