Sony Releases PS3 Firmware 2.41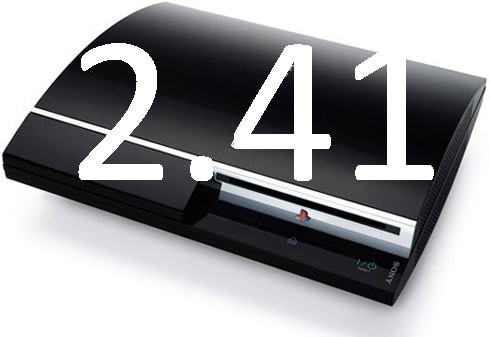 2.41 is out the door...
Last week Sony released firmware 2.40 for the Playstation 3. Unfortunately, the feature filled update was also causing problems with various PS3 consoles and Sony pulled the update by the end of the day. Today, Sony is back at it with version 2.41 which promises to not brick your PS3. If you're feeling lucky, punk, then give the new software a try. I will be!
Some of the most exciting features of the new firmware include the in-game XMB (Cross Media Bar) and a Trophy System. The in-game XMB isn't compatible with all games and software, but should be very helpful for communication with online friends and make it easier to jump around the system. Of course, the PS3 is playing catch-up with the Xbox 360, but it's a good start for helping organize online games and seeing what online friends are up to. Speaking of friends, the new Trophy System keeps track of the number of trophies you get and assigns you a level based on your game completion. The trophies come in Bronze, Silver, Gold, and Platinum. It isn't quite clear how the level system relates to the number of trophies or their grade. I personally feel it is unnecessarily complex and a simple number system more like the gamer points on Xbox Live would have been sufficient. Once again, not all games will support the Trophy System so the bragging rights will be skewed in favor of those playing new games only.
Additionally, the PS3 will now automatically upscale lower resolution video played from the hard drive or storage media device. There are some noise reduction features that should make standard definition video a little cleaner, as well. And, for the Blu-ray burning crowd, upscaling can also be applied to the BDAV format data on your BD-Rs. Please note that this won't affect commercial BD movies as they are in the DBMV format and are already at the highest available resolution. For good measure, some extra DTS audio formats have been added.
The new 2.41 update includes all of the following 2.40 updates but should actually work! Here is a complete list directly from Sony:
Overall
You can now see the system clock on the XMB screen. The date and time that were set under [Settings] > [Date and Time] are displayed.

When using a keyboard, you can now clear the entire text entry field at once.

A [Stop] icon is now displayed when you press the PS button for an operation that cannot be performed.
Users
You can now turn off the PS3 system from the XMB screen using the [Turn Off System] option.
Settings
You can now set the PS3 system to turn off automatically after updating the system software.

[Reassign Controllers] and [Controller Vibration Function] have been added as options under [Accessory Settings].
Photo
You can now print images from a playlist.

You can now sort items that are grouped in a folder by month or year using the

[Film Date /\ and \/] options.
Music
You can now use a mini-size control panel while playing music.

You can now play music content encoded in MP3 Surround format.*

* MP3 Surround can only be used when playing music content in Linear PCM format.
Video
You can now use the [Frame Noise Reduction] and [Block Noise Reduction] settings for video content that is saved on the hard disk or storage media.

You can now play upscaled video content that is saved on the hard disk or storage media. When the video content is played, it is upscaled automatically to match the screen size.

Upscaling of Blu-ray Disc (BDAV) video content is now supported.

For DTS playback on DVD-Video and Blu-ray Disc media, DTS-ES and DTS 96/24 for DVD-Video and DTS-ES Matrix for Blu-ray Discs are now supported.*

* "DTS" is a trademark of DTS Inc.
Game
You can now access the XMB screen while playing PLAYSTATION3 format software.

The procedure for quitting PLAYSTATION3 format software has been changed.

You can now collect trophies in games that support the trophy feature.
Network
You can now perform an Internet search directly from the XMB screen.

[Search] has been added as an option in the browse mode menu of the Internet browser.
Friends
The number of Friends who can be added to a Friends list has been increased from 50 to 100.

The [Information] screen has been redesigned and renamed as [Profile]
For detailed information please visit Sony's PS3 2.40 Update page.
Recent Forum Posts:
D.R. Payne posts on July 11, 2008 17:04
I got various super stardust hd trophies.
I also saw a post somewhere (PS3Fanboy maybe) that some additional audio modes and Blu-ray upscaling (1080i to 1080p) were in this firmware as well, but I doubt that affects many people.
j_garcia posts on July 08, 2008 17:55
Supposedly, there will be updates for various current games to be released as well to add trophy capabilities. That, I don't think there is a list for yet, as that will be a per-game basis; meaning you will have to check to see if there are updates for you particular games.
Dezoris posts on July 08, 2008 17:21
Please note the 2.40 update broke the IR2BT functionality.

(The IR to bluetooth product)

The creators are setting up a mail-in program for the existing owners and have updated the new ones so they work properly.
MinusTheBear posts on July 08, 2008 16:58
Jim Robbins, post: 431265
I didn't know you could have the 360 shut off when it's done downloading. That's cool. I'll have to go play with it now. You learn something every day.
I suppose I should try to actually update my PS3 before I do that, though. I want to see how well that Trophy system works. It'll be my luck that none of my games support it. I wonder if there is a list of supported titles. I'll have to dig around the net while the thing is downloading what will be a massive update, I am sure. *grin*
This info is from a fellow audioholic member J_Garcia
I think these are the ones currently confirmed, with more coming soon:
· BUZZ!™ Quiz TV
· LittleBigPlanet™
· MotorStorm™ Pacific Rift
· NBA 09 - PS3
· PAIN**
· PixelJunk™ Eden
· Resistance 2™
· SOCOM: U.S. Navy SEALs Confrontation
· Warhawk™**
Jim Robbins posts on July 08, 2008 16:43
I didn't know you could have the 360 shut off when it's done downloading. That's cool. I'll have to go play with it now. You learn something every day.
I suppose I should try to actually update my PS3 before I do that, though. I want to see how well that Trophy system works. It'll be my luck that none of my games support it. I wonder if there is a list of supported titles. I'll have to dig around the net while the thing is downloading what will be a massive update, I am sure. *grin*
Post Reply