Sony Rolls Out OLED to Europe in 2009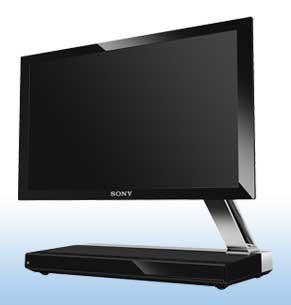 Sony Rolling out OLED to Europe in 2009
According to a report on Reuters, Sony is planning to begin selling OLED (organic light-emitting diode) televisions in Europe beginning in 2009. Europe is currently the world's largest flat TV market according to some financial market and research sources.
OLED TVs have been slow to take off, mostly due to longevity issues and manufacturing challenges. The long term potential promises cheap manufacturing and extremely flexible displays (literally, in some cases) that can exist at less than a few millimeters in thickness.

Sony shipped the world's first mass-produced OLED TV in Japan in late 2007 in the form of their XEL-1, a 3mmm thick model which sells for a "mere" $2500.
Research firm DisplaySearch expects global OLED TV demand to grow 14-fold to 2.8 million units by 2012 from an estimated 200,000 units in 2009. To put it into perspective, the world will see a 40 percent growth in LCD TVs during the same time. The difference is in quantity, however, with OLED being dwarfed by LCD sales of over 175 million units (expected) in  2012.