PlayStation Adds Atmos and Tidal's FLAC Woes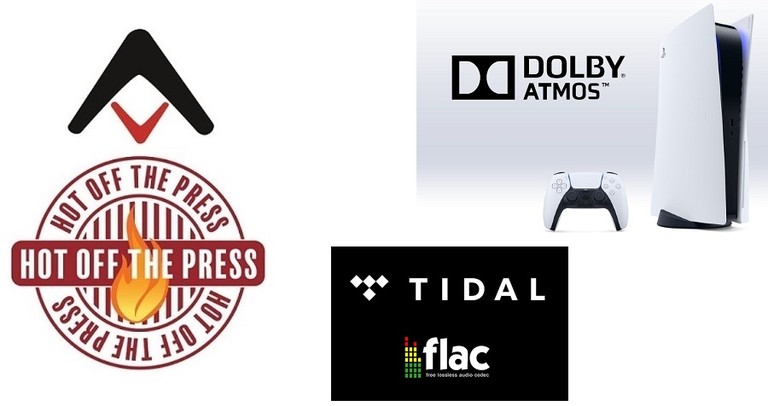 Playstation Atmos Update
PlayStation Atmos

A recent blog post from Hideaki Nishino, senior vice president of platform experience for Sony Interactive Entertainment, announced a beta software release for the PlayStation 5, bringing with it new accessibility and social features, plus some user interface enhancements. But the biggest piece of news is that, with this new software onboard, the PS5 will now offer "support for compatible Dolby Atmos-enabled audio devices." We don't know all the details yet, but the blog post tells us the following:
3D Audio powered by Tempest 3D AudioTech can now be enjoyed by those who own compatible Dolby Atmos-enabled HDMI devices such as soundbars, TVs, or home theater systems. Tempest 3D AudioTech specifically renders to the Dolby Atmos audio devices in use – including overhead channels – allowing for even greater levels of immersion in the audioscapes of PS5 games.
— Hideaki Nishino
To turn on Dolby Atmos, go to [Settings] > [Sound] > [Audio Output] > [Audio Format (Priority)], and then select [Dolby Atmos].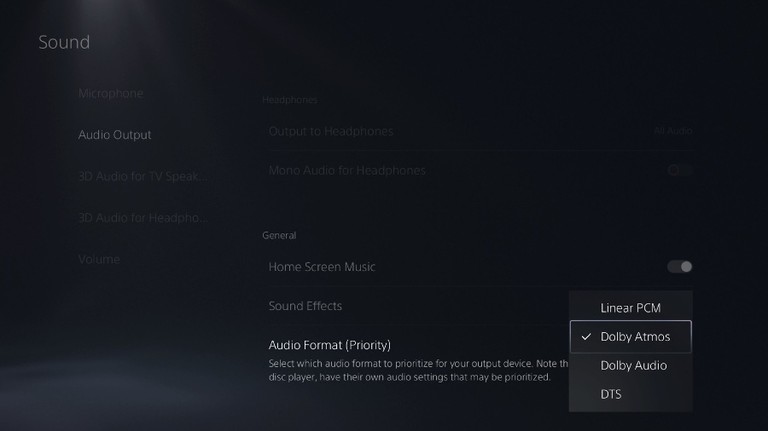 What about Atmos on streaming services, like Netflix, Max, and Disney Plus? According to Sony, "Media app providers can update their apps on PS5 to support Dolby Atmos audio, giving users another way to experience immersive audio in movies, TV shows, and more in the future." Note that Sony refers to "the future" here, as these app updates are not currently supported in the beta version of the new software. (The PS5 does support Dolby Atmos on Blu-ray movies via the bitstream pass-through option.) Sony says that beta access will be limited to invited participants in the U.S., Canada, Japan, U.K., Germany, and France, but the update is expected to be released globally later this year. 
Tidal's Flac Woes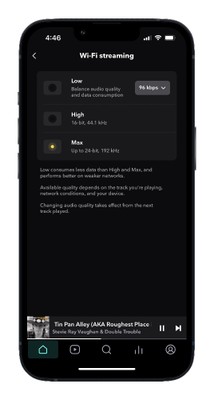 Tidal made headlines recently when the streaming service announced that it would be adopting high-res FLAC, and that the new FLAC files would exist alongside its existing catalog of MQA files. At the time of the announcement, it seemed like fantastic news. In my coverage, I made several (logical) assumptions about how the FLAC rollout on Tidal would likely work. I guessed that those who enjoy MQA would be able to continue choosing MQA files. Those audiophiles who would rather avoid MQA could simply choose to listen to high-res FLAC instead. And those who remain undecided might have the opportunity to compare the two formats head-to-head. That all sounds great, but that's not at all what Tidal has done. According to an early report from Simon Cohen of Digital Trends, the beta version of Tidal's FLAC-capable app is a total disaster. (Note that this is only relevant in the HiFi Plus tier. The less expensive tiers don't offer high-res content.)
Cohen says that, in the new Tidal app, the "Master" designation, which was used to indicate an MQA file, is gone altogether. Now, MQA files and high-res FLAC files are lumped together under the new designation, "HiRes." And when choosing your preferred audio quality in Tidal's settings, your only option for better-than-CD resolution is called "Max." If you choose Max quality, you'll have the option to play HiRes tracks, but you won't know if they're 24/192 FLAC, 24/48 MQA, or anything in between. That's right — there's no way to choose FLAC or MQA, and there's not even a way to see which one you're playing at any given time. The only way to know for sure is to use an external DAC or amplifier with MQA decoding/rendering built in, and then to check to see if the MQA authenticator light turns on (or not) when playing a given track. Instead of pleasing both MQA fans and MQA haters, Tidal's update will likely infuriate audiophiles on both sides of the MQA controversy. It's nice when audiophiles can all agree, but not like this.
When Cohen asked a Tidal spokesperson if the inability to choose between FLAC and MQA — or even to know which format you're clicking on — would be addressed and remedied, he was told that there were no plans to do so "at the moment." All I can say is that I hope Tidal makes changes sooner rather than later. Tidal's FLAC-enabled update began rolling out as I wrote this in early August and is now well populated in its database for a large music selection. Tidal's HiFi Plus tier costs substantially more than its biggest rivals, including mainstream options like Apple Music and audiophile favorites like Qobuz. Both offer high-res support without the confusion. If I were running things at Tidal, I'd be burning the midnight oil for a FLAC fix, before it's too late.
Update September 9th 2023:
A new beta of Tidal's iOS app now shows you the format (FLAC vs. MQA) of the track that is currently playing, though bit-depth and sampling rate are not specified. There is still no way to know the format before pressing play, and it is not possible to search/filter by format, or to choose a preferred format. But according to Simon Cohen of Digital Trends, Tidal's new policy states that MQA tracks will be replaced — they will no longer be available — once a 24-bit FLAC version is added to the service. Things are not looking good for fans of MQA.