AV Quick Takes: Prime Video's New 'Dialogue Boost' Feature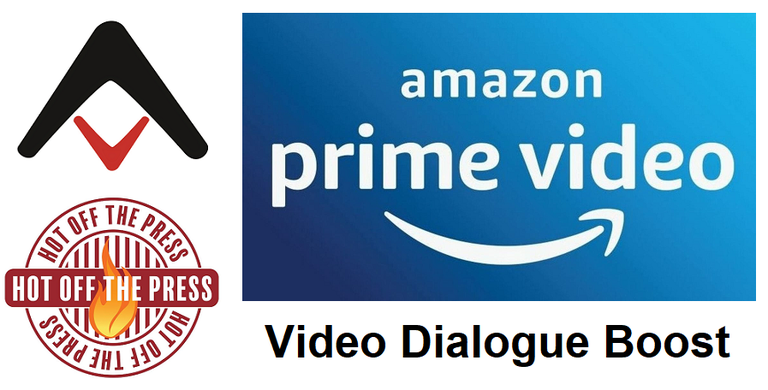 Amazon Video Dialogue Boost
My girlfriend's apartment doesn't have a home theater system (yet), so when we watch movies and TV, we use the TV's built-in speakers. The sound quality leaves plenty to be desired, and sometimes the dialogue can be hard to make out. In contrast, my mom's living room is equipped with a 5.1-channel system comprising NHT speakers powered by an older Denon receiver. It sounds quite good for a relatively affordable 16-year-old setup, but my mom and stepdad are in their 70s, and their hearing isn't perfect. At my girlfriend's place, it's not unusual to find me reaching for the remote so we can go back and try to make out a mumbled line or quiet bit of conversation in a noisy setting. At my mom's house, we almost always watch with subtitles. Whether you have difficulty hearing or you're just getting by with less-than-stellar audio quality, Amazon's Prime Video streaming service has a new accessibility feature that might make it easier to enjoy your favorite content.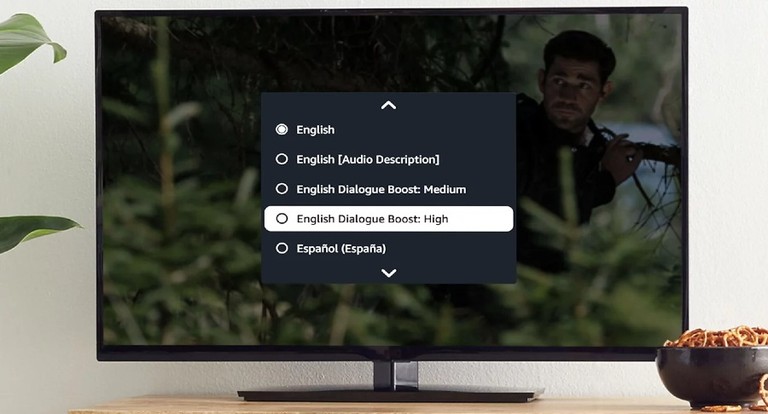 Prime Video's new Dialogue Boost feature has just launched worldwide, with a small selection of Amazon Original titles getting the feature first. Amazon explains that Dialogue Boost "lets you increase the volume of dialogue relative to background music and effects, creating a more comfortable and accessible viewing experience that cannot be found on any other global streaming service." The feature was designed to meet the needs of customers who are hard of hearing, but I imagine it will end up being popular with anyone who, like my girlfriend, watches content on devices with limited audio reproduction fidelity. Dialogue Boost works by using artificial intelligence to analyze the original audio signal and identify areas where the dialogue may be hard to hear over the background music and soundscape. The AI program then isolates speech patterns and "enhances" the audio to make the dialogue clearer and easier to understand. This approach "delivers a targeted enhancement to portions of spoken dialogue, instead of a general amplification at the center channel in a home theater system," according to Amazon. The result of this AI-based approach is that Dialogue Boost can work on any device that streams Prime Video, from a smartphone to a dedicated home theater. Users can select which level of Dialogue Boost they would like to use via the audio and subtitles drop-down menu. It's as easy as choosing a different audio track. Where you'd ordinarily see audio options like English, Español, Italiano, and so on, you'll now also see tracks labeled "English Dialogue Boost: Medium" and "English Dialogue Boost: High."
At Prime Video, we are committed to building an inclusive, equitable, and enjoyable streaming experience for all our customers. Our library of captioned and audio-described content continues to grow, and by leveraging our technological capabilities to create industry-first innovations like Dialogue Boost, we are taking another step to create a more accessible streaming experience.
— Raf Soltanovich, VP of Technology at Prime Video and Amazon Studios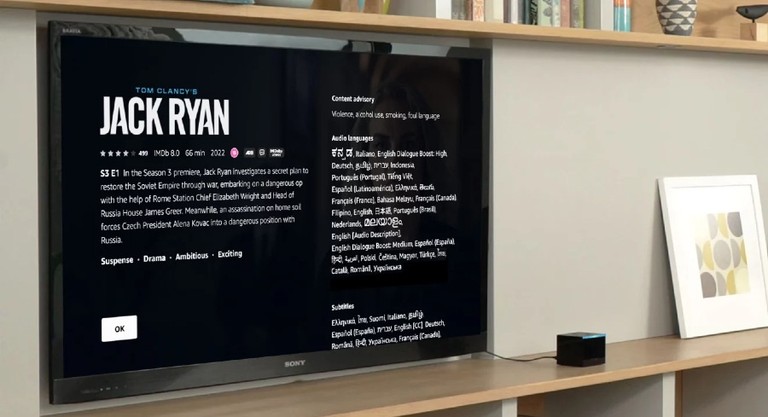 Owners of high-end theater systems have long had the ability to boost the level of the center channel in a multichannel mix, but most ordinary folks have had to get by with the default audio mix presented by the TV, computer, or smart device they use. If the dialogue was hard to hear, the only options were cranking up the volume or turning on subtitles. The fact that Dialogue Boost works on any device gives it the potential to help the millions of people who, for one reason or another, have difficulty understanding what's being said in their favorite content.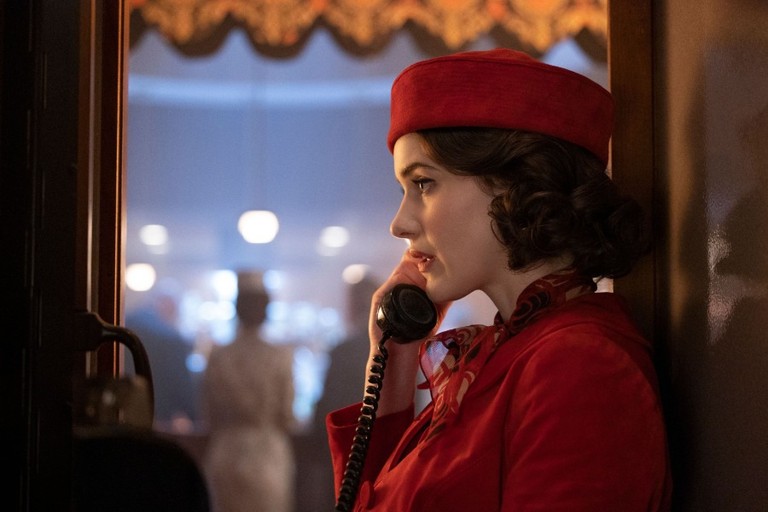 For now, the feature is available on select Amazon Original series, including Tom Clancy's Jack Ryan, The Marvelous Mrs. Maisel, and Harlem, as well as on a handful of movies, including Beautiful Boy, The Big Sick, and Being the Ricardos. The detail page for any given series or movie will indicate whether Dialogue Boost is available. Amazon says that the feature will continue to roll out on additional titles throughout 2023. Do you ever have trouble understanding the dialogue in your favorite shows? Share your thoughts in the related forum thread below.