AV Quick Takes: Denon Acquires Australian Headphone Maker Nura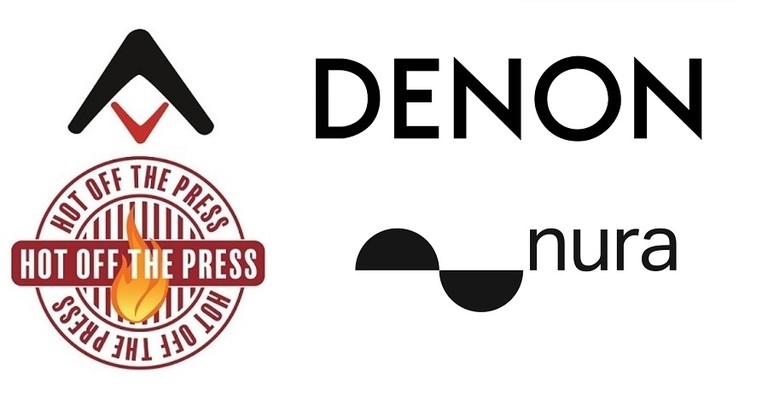 Denon Aquires Nura
Denon has acquired Nura, the relatively small Australian headphone maker known for its personalized sound technology. Nura's headphones and earphones automatically tune themselves to the user's unique hearing capabilities. Denon fans will know that this acquisition comes on the heels of another surprising purchase — just a year ago, Denon's parent company, Sound United, was bought by Masimo, a global medical technology company that develops and produces a wide array of monitoring technologies, including sensors and patient monitors. Denon says that the combination of Nura's personalized sound technology, Masimo's 30-year expertise in signal processing, and the world-class acoustic engineering from Masimo's consumer audio businesses will all come together in a new platform called Masimo Adaptive Acoustic Technology (AAT). Masimo AAT creates personalized listening profiles for each user by measuring the user's hearing sensitivity and adjusting the sound accordingly. This ability to address unique hearing complexities, which vary from one person to the next, will enable new products to ensure that "no instrumental detail or sound subtlety is left unheard," according to Denon.
Nura first came on the scene in 2018, with the introduction of the $399 Nuraphone headphone at CES in Las Vegas. As the company explained it, the Nuraphone "plays a range of tones into the ear, and then measures a very faint sound that your ear generates in response to these tones, called the Otoacoustic Emission (OAE). This tiny signal originates in the cochlea and vibrates the ear drum, turning it into a speaker and playing sound back out of your ear. Encoded in the returning sound wave is information about how well you heard the sound that went in." It's not hard to see why Denon might be interested in such a technology, nor is it a stretch to imagine that Masimo's experience in the medical field greased the wheels of the acquisition. Denon says the goal is to "deliver enhanced listening experiences for consumers."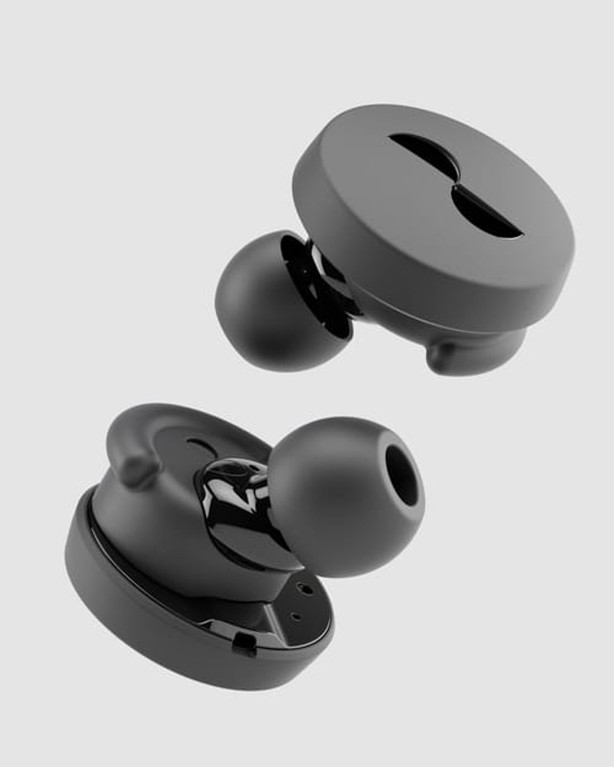 Nura made headlines again in 2022 when the company released the NuraTrue Pro earphones ($329), which were the first wireless earphones compatible with Qualcomm's aptX Lossless bluetooth codec. But it's Nura's audio personalization technology that seems to have attracted the interest of Denon and Masimo. According to Denon, the addition of Nura's award-winning otoacoustic emission measuring technology into Denon products will allow users to "enjoy their favorite music as if they are there in the front row thanks to custom sound implementation. The combination of Denon's leadership in sound engineering with Nura's revolutionary personalized listening technology will offer extraordinary audio detail and set a new standard in personal listening to enjoy audio at unprecedented levels."
Nura's technology is a perfect complement to Denon's mission to expand human experiences through acoustic innovation. We've been committed to sound engineering for 113 years and counting, and we know that personalized audio is the future. This evolution with Nura is a natural fit, as we continue to innovate for the most discerning of audio consumers and push the boundaries of what's possible.
—Trip Randall, Denon brand President
All Nura products will continue to be supported throughout the warranty period. Existing Nura customers can feel confident that their Nura device will be supported through this transition, including customer support and warranty support. The Nura app will continue to function as it does today, so you will still be able to create personalized hearing profiles and use all app functions.
— Nura 
The first Denon product featuring Masimo AAT is expected to be introduced later this year, with more information becoming available in mid-2023. Of course, Denon isn't the only company investing in audio personalization for its headphone products. PSB has worked with another audio personalization company, called Audiodo, to add custom sound calibration to some PSB headphones, including an upcoming flagship wireless model, the $500 M4U 9.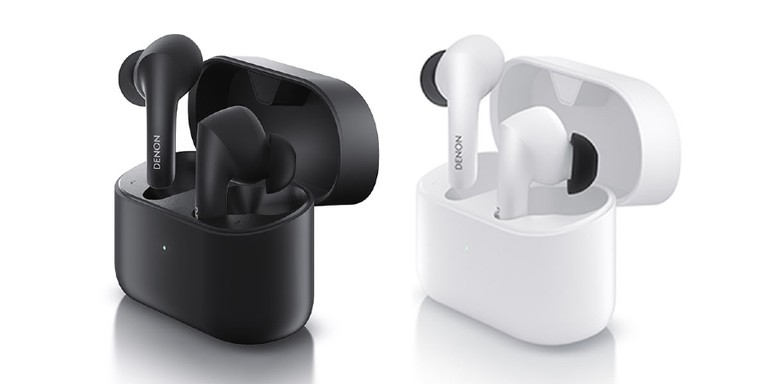 Denon AH-C630W earphones
Will audio personalization be the next big thing in headphone technology? Only time will tell, but it's wonderful to see well-known brands working toward a future in which people with partial hearing loss will be able to enjoy their favorite music more easily and more completely.