PlayStation 3 Firmware Update 2.60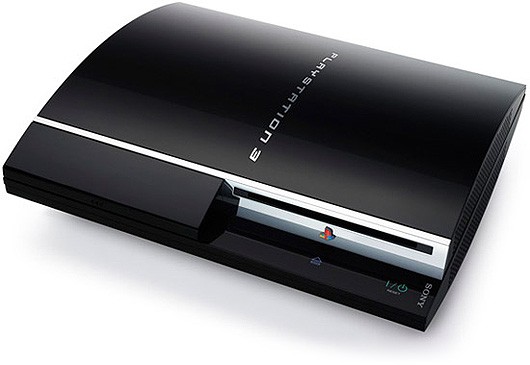 PS3 owners may have noticed a new firmware update in the last 24 hours. The new version 2.60 is now live and ready for download upon connection to PlayStation Network. The latest update provides a few minor improvements to the console's media capabilities including photo viewing tools and a compatibility to a new version of the DivX codec.
What separates the PlayStation 3 and Xbox 360 from the dedicated gaming console (Namely Wii) is these high-powered consoles are also great media set-top-boxes. The newest update is firmware ver. 2.60 and provides some new tools to make it easier to browse your digital photography collection.
The latest firmware will allow you to better organize your digital pics by introducing category groupings. You can now arrange your photo viewing experience to browse by various categories including what camera you used to take the picture, time/date, colors in the picture, number, age and even facial expression on people. You can also create slideshows set to music and build your own photo-playlists. For all the photo-viewing tools you'll need to install the Photo Gallery application separately from the Cross Media Bar after you've performed the firmware revision.
Other features of the new update includes the ability to let non-PlayStation Network members access the Sony PlayStation Store and DivX 3.11. Yes, now you can use the DivX 3.11 codec in your PlayStation 3, a welcome addition for power users who want to build a movie collection.
Recent Forum Posts:
celica posts on January 31, 2009 15:02
I can never get new updates to install, even when I try to download them via firefox
Drag0nFly posts on January 29, 2009 03:59
darien87, post: 515729
Pretty much the only reason I wanted to put Linux on my PS 3 was to use Firefox. Sony's browser sucks!!! I've heard you can use the PS 3 as a DVR with Linux. But I'm not tech-savvy enough to want to deal with that.
You can use Firefox and browsing wouldn't be too slow unless you have a couple of windows open with lots of flash, etc.
But to use it as a DVR within Linux would require a fair degree of tech-savvyness. :-) If you mean a DVD/Blu-Ray player that would be fairly easy (although I'm not sure about the performance).
Sounds odd that someone would suggest it actually can be used for this in the first place, as it has no tuners fitted into it…
Sony did offer a DVR solution via their "PlayTV" product (works directly with the XMB)–but that is only out for the UK (DVB-T). Unsure if they have any ATSC models planned for the North American market.
Nevertheless, for that region it was working very well, but the UK has alot of free-to-air channels…
darien87 posts on January 28, 2009 11:46
Drag0nFly, post: 515647
I doubt it will take anywhere near that unless you do some kind of disk-wiping also. Even ext3 on a 1Tb disk takes around ~45 mins, but that is just due to the behavior of that particular file system (xfs and others are pretty much instantaneous, for instance)

But please note that Sony has chosen to restrict access to the RSX chip (the GPU) completely, so you will not get any "wow" factor out of the new installation as everything will be handled by the CPU. (No 3D optimizations, no ability to emulate newer games, and generally much, much slower performance than the PS3 is actually capable of delivering)

You can use part of the RSX _memory_ though for tmpfs, which does speed things up a bit (with the exception of graphics)
Pretty much the only reason I wanted to put Linux on my PS 3 was to use Firefox. Sony's browser sucks!!! I've heard you can use the PS 3 as a DVR with Linux. But I'm not tech-savvy enough to want to deal with that.
j_garcia posts on January 28, 2009 10:46
I don't need the abitlity to sort pictures in new ways because I don't put pics on my PS3. I need a way to sort music better. My solution is to keep it all on the external which allows you to put it into folders. The problem still persists that it doesn't know track order for an album, so that still sucks.
On my 60G, which has the Emotion chip, I have had only a few games that lagged so far, but I pretty much gave them up. Both PS2s aren't even hooked up anymore. I talked to a couple of IT people and they did not recommend WD drives. Some games don't care when you swap the drive, but others seem to not like it.
Yea I'm thinking I want to upgrade soon. I only have music,pics and 2 movies on it now but if I wait and get alot of stuff i'll have to buy two hdd. one for the back-up and the new one for the system. or am I missing something.
You cannot copy stored movies or games to an external drive, so I would not count on buying a lot of movies and plan on keeping them on the HDD unless you upgrade to a large drive.
Drag0nFly posts on January 28, 2009 07:24
darien87, post: 514798
I hear ya!

I just wish you could put files in folders like ANY OTHER COMPUTER!!! I'm sick of seeing a HUGE list of music. Playlists are lame.

I upgraged to a 320 GB WD hard drive last weekend. Worked flawlessly. I was planning on doing the Yellow Dog Linus thing, until I saw that you have to do a complete hard drive re-format to do it. I was told that it takes about 2 hours for the 60 GB drive. How long will it take to do 320GB?!?!?
I doubt it will take anywhere near that unless you do some kind of disk-wiping also. Even ext3 on a 1Tb disk takes around ~45 mins, but that is just due to the behavior of that particular file system (xfs and others are pretty much instantaneous, for instance)
But please note that Sony has chosen to restrict access to the RSX chip (the GPU)
completely
, so you will not get any "wow" factor out of the new installation as everything will be handled by the CPU. (No 3D optimizations, no ability to emulate newer games, and generally much, much slower performance than the PS3 is actually capable of delivering)
You can use part of the RSX _memory_ though for tmpfs, which does speed things up a bit (with the exception of graphics)
Post Reply