Nintendo Wii to Launch Video Service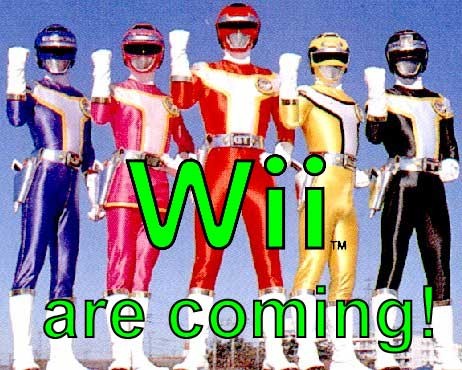 Wii video is coming
According to a report on Reuters, Dentsu Inc, one of Japan's largest ad agencies, said this week that it would team up with Nintendo to launch a video distribution service on their Wii console. Specifics are sketchy at best, but the companies plan to offer programs specifically created for the service as opposed to carrying existing TV shows and movies. Whether or not this means hordes of crystal-seeking anime children's shows or adults dressed up as awkward teenage superheroes remains a mystery, but it's sure to make a splash in either case.

Viewers will, of course, need to pay to see some of the new programs, while others will be offered free of charge and accompanied by advertisements, according to a spokesman for Dentsu.
With Nintendo having sold over 35 million Wii consoles to-date, they are definitely in a position to push some video into the consumer gaming marketplace. The question is will it be compelling enough to generate additional income. With the decision to go with original content, it will be interesting to see whether they can capture both the US and international market equally. For now, Dentsu and Nintendo plan on starting over in Japan and they are expected to roll out the first videos "next year" (nothing more was specified). To put a damper on any excitement, the two companies haven't even decided what type of content to put out as of yet - which lands this squarely in the realm of vaporware-yet-to-be-seen.

GlocksRock posts on December 26, 2008 13:58
If they want you to use a Wii for video, they should start by allowing you to play DVD's on it… I personally found it very lame for nintendo to have not included this capability from day one. I know the Wii doesn't need any help moving off the shelves, but it does add value, or at least perceived value, and I'm sure it would take nothing more than a firmware update to enable this.
Post Reply