MPA Wins China DVD Lawsuit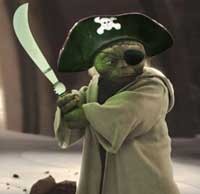 DVD Piracy takes a Small Hit
Walt Disney Pictures, 20th Century Fox, Columbia Pictures, Universal Pictures and Paramount Pictures sued Beijing Jeboo Interactive Science & Technology Co. in Shanghai late last year for supplying Internet cafes with computer software that allowed users to download and watch unauthorized movies. In the initial lawsuit, the studios demanded an "official apology" and compensation totaling more than 3.2 million yuan ($433,000). Jeboo runs their associated online movie website which is the largest online cinema in China and has network copyrights to more than 30,000 films and television programs.20 Hollywood movies were involved in the suit, including Hitch and Pirates of the Caribbean 2: Dead Man's Chest, the Motion Picture Association (MPA) said according to an AP report.
The studios have reached a settlement with the Chinese Internet company that resolves the pending lawsuits. The MPA said the terms of the deal are confidential but that Jeboo has apologized and paid a "significant" amount in compensation. According to the MPA, more than 90 percent of DVDs in China are pirated.
According to the report, estimates put piracy in China as costing American studios $244 million and Chinese studios $2.4 billion in lost box office revenue in 2005, the last year for which the group released such figures.